Do you want to travel to Iran, but don't know how? First, you need to know that you will need an Iran eVisa to enter the country as an Italian citizen. At the moment, this process must be done at the closest embassy you have. However, we can help you apply for the Embassy Registration. This quick process will allow you to get an appointment without leaving your home.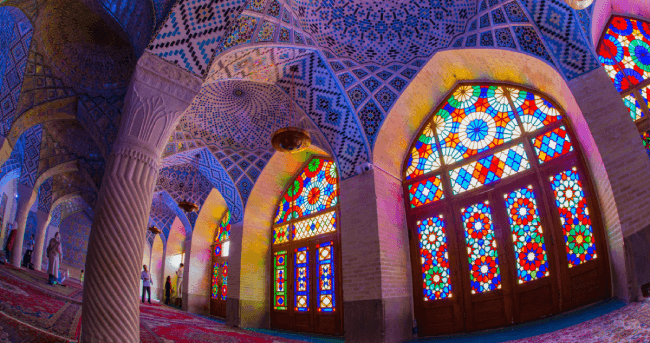 Iran eVisa for Citizens of Italy - Want to learn more? Just read our FAQs.
Frequently Asked Questions
What are the COVID restrictions to enter Iran?
Passengers entering or transiting the country must present a negative COVID-19 test result, taken at least 96 hours before departing. All this information does not apply to minors under the age of 12.
Also, depending on your nationality, you might need to take a new test at the airport and quarantine at your own expense. Regarding the COVID-19 vaccination, all visitors must present a COVID-19 vaccination certificate, showing that they are fully vaccinated at least 14 days before arrival.
Iran eVisa for Citizens of Italy - This information can change quickly. That is why we recommend checking our FAQ section constantly.
What is the Iran eVisa, and how can I apply for it?
The Iran eVisa is a travel document that allows travelers to enter without problems. This single-entry document grants you to travel around the country for a maximum of 30 days, depending on your nationality.
Iran eVisa for Citizens of Italy - Follow these 3 friendly-user steps to apply for the Iran eVisa:
Step 1: Complete the online questionnaire, and then choose one of the processing times iVisa.com has.
Step 2: You should check that all the information entered is valid before selecting the payment method.
Step 3: Finally, upload all the required documents, and wait.
Iran eVisa for Citizens of Italy - Follow the iVisa.com instructions and get your document as soon as possible.
What documents do I need to apply for my Iran eVisa?
A copy of your passport with at least 6 months validity.
2 digital passport-size photographs.
Your email address.
A payment method that can be a credit or debit card.
Iran eVisa for Citizens of Italy - These documents are mandatory to get the Embassy Registration.
What is the cost to obtain the Iran eVisa?
Standard processing time:

15 days

-

USD $58.99

.
Rush processing time:

13 days

-

USD $90.99

.
Super Rush processing time:

10 days

-

USD $129.99

.
Iran eVisa for Citizens of Italy - Get your Iran eVisa from the closest embassy in your country.
Can iVisa.com be trusted?
Yes! iVisa.com is a worldwide recognized company. That's why thousands of travelers trust us to process their travel documents. We have never disappointed any of our customers.
Iran eVisa for Citizens of Italy - You can read our positive feedback on our review section.
I have some questions. Who can I talk to?
If you have any questions about the Iran eVisa or our services, you can connect with our customer service team. They are available 24/7, all week long, to assist you with anything you need.
iVisa.com Recommends
We recommend visiting the Chehel Sotoun in Isfahan, a building created by King Shah Abbas of the Safavid dynasty, to compete against other Islamic structures. He tried to capture his beliefs about Shiite Islam in the art and architecture of the monument.
The Chehel Sotoun is one of those masterpieces that the king wanted to have; it was not enough to have mosques and many other things. This king needed to satisfy all his desires. This monument is a shining palace near the royal district of the city with a big swimming pool in the middle of the garden and the central part of the palace where they used to hold political and social meetings.
You should also visit Northern Iran, a true paradise in the country. This is a vast land near the Caspian Sea with hundreds of tourist attractions to visit. The landscapes are spectacular, and the beautiful beaches are the main reasons to go to the North.
Each city in the North of Iran has its style, culture, and tourist attractions, such as Ramsar, Gilan, Anzali port, Chaloos, and Rasht. Finally, you should also visit the Caspian Sea and nearby forests.