Are you ready for your trip to Iran? Do you have all your travel documents? If you are planning a trip to Iran, you need to know that you will need an Iran eVisa to enter the country for any tourism purposes.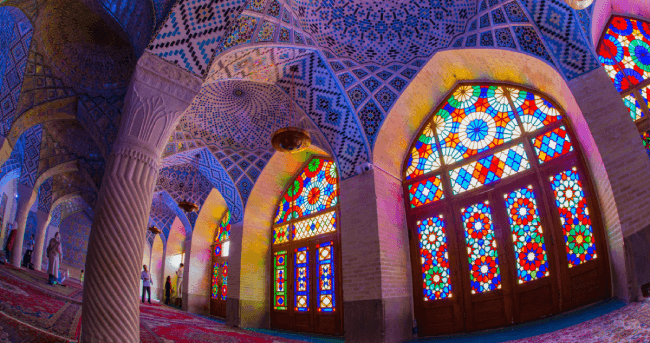 At iVisa.com, for the moment, we don't provide the online process. However, we can provide you with all the information to get the travel document.
Iran eVisa for Citizens of Jordan - Read our FAQs below.
Frequently Asked Questions
What are the COVID restrictions to enter Iran?
All visitors must carry a COVID-19 vaccination certificate with at least 14 days of being fully vaccinated, and a negative COVID-19 test result taken at least 96 hours before leaving the country of origin. Also, you will have to pass the border agents evaluation, and they will ask you to take a new COVID-19 test or quarantine at your own expense.
Iran eVisa for Citizens of Jordan - This information changes quickly due to the pandemic evolution. That is why we recommend checking our FAQ section.
What is the Iran eVisa, and how can I apply for it?
The Iran eVisa is a single-entry type of visa that will permit you to travel around the country for a maximum of 30 days, depending on your nationality.
Iran eVisa for Citizens of Jordan - Follow these 3 simple steps to apply for the Iran eVisa:
Step 1: Fill out our online form, and choose one of the processing times.
Step 2: Before selecting the payment method, be aware to check that all the information entered is correct.
Step 3: Finally, scan all the required documents and wait for iVisa.com to do all the work.
Iran eVisa for Citizens of Jordan - This application process will be available soon for you to apply online.
What documents do I need to apply for my Iran eVisa?
A copy of your passport with at least 6 months validity and good condition.
2 passport-size photographs with white background.
Current email address.
Payment method. Credit or debit card.
Iran eVisa for Citizens of Jordan - If your passport has expired, you will need to get a new one before applying for this visa.
What is the cost to obtain the Iran eVisa?
At the moment, this service is not being provided. However, don't worry, it will be soon! What we can do is explain how our processing times works:
Standard Processing: With this alternative, it will take longer to get your travel document, but you will save money.
Rush Processing: This is quicker than the standard alternative, but you will need to spend more money.
Super Rush Processing: This alternative is for travelers in a hurry who needs the travel document as quickly as possible.
Iran eVisa for Citizens of Jordan - Choose your processing alternative depending on your budget.
Can iVisa.com be trusted?
Yes! We are a company dedicated to giving the best advice to all our clients interested in traveling worldwide. We offer you the ideal product for your plans with the best delivery time.
Iran eVisa for Citizens of Jordan - Our review section is available with all the feedback of our former customers.
I have some questions. Who can I talk to?
If you have any questions about the Iran eVisa, you can contact our customer service team. They are available 24/7.
iVisa.com Recommends
Like no other destination in the country is Yazd. An oasis city located in the center of the country. This destination lies between the deserts of Dasht-e Kavir in the north and the Dasht-e Lut in the south.
If you wish to immerse yourself in Iranian culture, Yazd is the perfect city for you. With its traditional culture and atmosphere, authentic old town, and picturesque mosques, this city has many attractions to offer.
You will be amazed when you visit the Emir Chakhmaq complex, with its mosque and bazaar in the basement, or see some of its charming adobe houses. You can also visit the Towers of Silence, vestiges of Zoroastrianism, and a place like no other in the region.
You cannot leave the city without visiting the Yazd Water Museum, one of the best in the country, dedicated to the brave men who built the building. Housed in a restored mansion, the museum offers photographs, exhibits, and architectural drawings.
Do not hesitate to enjoy a beautiful sunset on the roof of a cafe after touring the city, a perfect way to end a good day.