Did you know that you will need to apply for an Iran eVisa as a citizen of Kenya? Well, don't worry about it, at iVisa.com we will provide you with all the information you need to apply for it.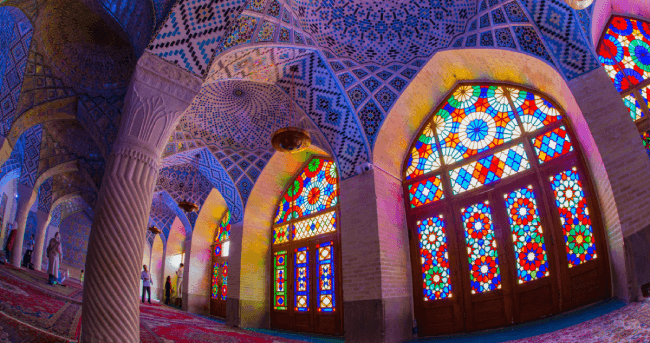 Prepare to be delighted by an amazing country and visit all the places you need with the correct travel documents.
Iran eVisa for Citizens of Kenya - Read about the Iran eVisa in our FAQs.
Frequently Asked Questions
What are the COVID restrictions to enter Iran?
All visitors need to carry a COVID-19 vaccination certificate, and a negative COVID-19 test result taken at least 96 hours before departing the country. This information doesn't apply to minors 12 or under. Also, at the border, you will have to present all this information to the border agents, and they might ask you to take a new COVID-19 test or quarantine at your own expense.
Iran eVisa for Citizens of Kenya - All restrictions change very quickly due to the pandemic evolution. That is why we recommend checking our FAQ section to keep updated.
What is the Iran eVisa, and how can I apply for it?
The Iran eVisa is a single-entry type of travel document that allows all travelers to visit the country for tourism purposes and stay for a maximum of 30 days, depending on your nationality.
Iran eVisa for Citizens of Kenya - You need to follow these 3 steps to apply for the Iran eVisa:
Step 1: Complete our online questionnaire, and choose one of the processing times iVisa.com offers.
Step 2: After that, we recommend checking that all the information entered is correct before selecting the payment method to avoid any future problems.
Step 3: Finally, upload all the required documents.
Iran eVisa for Citizens of Kenya - This application process will be available soon!
What documents do I need to apply for my Iran eVisa?
Copy of passport with at least 6 months of validity.
2 recently taken passport-size photos.
Email address.
Payment method. Credit or debit card.
Iran eVisa for Citizens of Kenya - Remember you must not have any accessories in your passport photo.
What is the cost to obtain the Iran eVisa?
For the moment, iVisa.com does not offer this online service. However, we will offer it soon! What we can do now is explain how our processing times works:
Standard Processing: It will take more time to get your travel document (

15 days

), but you will save money (

USD $40.49

).
Rush Processing: This is quicker than the standard (

13 days

); however, you will spend more (

USD $72.99

).
Super Rush Processing: This alternative allows you to get your travel document as soon as possible (

10 days

) but charges the highest rate (

USD $110.99

).
Iran eVisa for Citizens of Kenya - If you have time to wait, select the alternative that fits your needs the best.
Can iVisa.com be trusted?
Yes! Hundreds of clients trust us daily, and we have never let any of them down. Thanks to us, they have reached their ideal destination on the planned date.
Iran eVisa for Citizens of Kenya - Enter our review section to learn about our customer's feedback.
I have some questions. Who can I talk to?
If you have some concerns about the Iran eVisa, you can always connect with our customer service team. They are available 24/7 to guide you with the application process.
iVisa.com Recommends
Are you excited about your trip to Iran? We recommend you to include in your plans the incredible city of Chiraz, known as the cultural and artistic capital of the country. This city is home to great poets and philosophers of the 13th and 14th centuries, Saadi and Hâfez.
This city has been listed as a UNESCO World Heritage Site. During your visit, you can tour the wonderful Persian gardens of Afif-Abad, Eram, or Delgosha and enjoy the soothing and peaceful atmosphere that many visitors appreciate about the city.
In addition to touring the gardens, you can also visit the citadel of Karim Khan. This fortified complex houses luxurious hammams, parks, pools, courtyards, and halls. Or escape and visit the Nasir-ol-Molk mosque, considered straight out of a fairy tale.
Shiraz has other points of interest for tourists, such as the Shah-e-Cheragh mausoleum, one of the country's holiest and most famous pilgrimage centers. All visitors are allowed to enter. However, non-Muslims can only enter when accompanied by building staff.
All cities in Iran have the most spectacular sunsets in the region, so we recommend you to go to a terrace overlooking the city and enjoy the moment.