For future trips to Iran, you will need to have an Iran eVisa to enter for any tourism purposes. Unfortunately, at this moment, there is no online process application, but it will be one soon.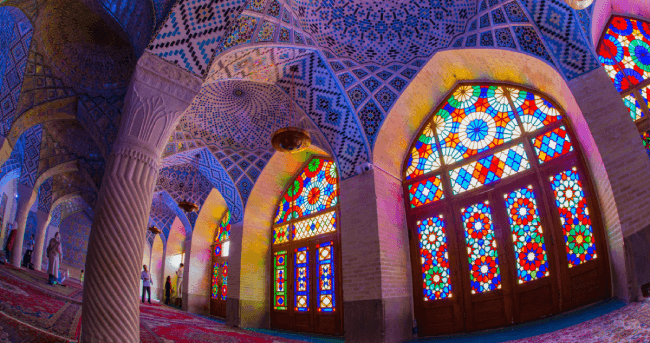 As for today, you will need to go to the closest embassy to get your tourist visa. At iVisa.com, we can help you apply for the Embassy Registration. This will allow you to get an appointment quickly.
Iran eVisa for Citizens of Mexico - Learn more about the Iran eVisa on our FAQs.
Frequently Asked Questions
What are the COVID restrictions to enter Iran?
All visitors, except for minors under the age of 12, must carry a negative COVID-19 test result taken at least 96 hours before departing. Also, you need to present a COVID-19 vaccination certificate, being fully vaccinated at least 14 days before arrival. Depending on your nationality, you might be asked to get a new COVID-19 test at the airport and quarantine.
Iran eVisa for Citizens of Mexico - The COVID-19 information might change quickly. That is why we recommend checking our FAQ section constantly to keep updated.
What is the Iran eVisa, and how can I apply for it?
The Iran eVisa is a travel document that grants all tourists from Mexico to enter the country without any problem. This single-entry visa allows you to travel around the country for a maximum of 30 days.
Iran eVisa for Citizens of Mexico - There are 3 simple steps you must follow to get the Iran eVisa:
Step 1: Fill out our online questionnaire and select one of our processing times.
Step 2: Check that all the information entered is correct before choosing the payment method.
Step 3: Finally, submit all the required documents.
Iran eVisa for Citizens of Mexico - This process will be available soon for you to apply from home.
What documents do I need to apply for my Iran eVisa?
Scan passport with at least 6 months validity.
2 recently taken passport-size photographs.
Your email address.
A payment method that can be credit or debit card.
Iran eVisa for Citizens of Mexico - At the moment, these documents must be presented at the closest embassy.
What is the cost to obtain the Iran eVisa?
Standard processing time:

15 days

-

USD $40.49

.
Rush processing time:

13 days

-

USD $72.99

.
Super Rush processing time:

10 days

-

USD $110.99

.
Iran eVisa for Citizens of Mexico - The Embassy Registration is a mandatory document to get your visa.
Can iVisa.com be trusted?
Yes! Our company has been processing travel documents for thousands of clients for years. We have always ensured the best times and prices so you can travel to the destinations you want.
Iran eVisa for Citizens of Mexico - Read our feedback on our review section.
I have some questions. Who can I talk to?
If you have any questions about our services, you can connect with our customer service team. They are available 24/7.
iVisa.com Recommends
Get ready to embark on one of the most exciting trips of your life. Visiting Iran will not only allow you to get to know a country full of history and culture, but it will also allow you to participate in traditional activities with the locals. One destination you can't miss while in Iran is Tehran.
Tehran is the capital of Iran and an impossible destination not to visit. From your arrival, you will be able to enjoy this wonderful world of people, home to impressive monuments, such as the Golestan Palace, considered a masterpiece of the Qadjar era, located in the heart of the historical center of the city.
Take advantage of your visit to the historic center to visit museums, the Niavara Palace, the National Museum, and of course, the Tehran Museum of Contemporary Art.
This museum is a striking modern building located in the western part of Laleh Park. The Art Museum has an impressive display of Picasso, Matisse, Van Gogh, Miro, Dali, Bacon, Pollock, Monet, Munch, Moore, and Warhol, among many others. Not all the works are always exhibited, but this is still a fascinating destination. There are also some temporary exhibitions, events, films, and performance art.