Before planning your trip to Iran, you must apply for the Iran eVisa in order to travel the country for any tourism purpose. At iVisa.com, we provide the most accessible solution to process travel documents depending on the clients' needs. We guarantee an easy process that you will do from your home.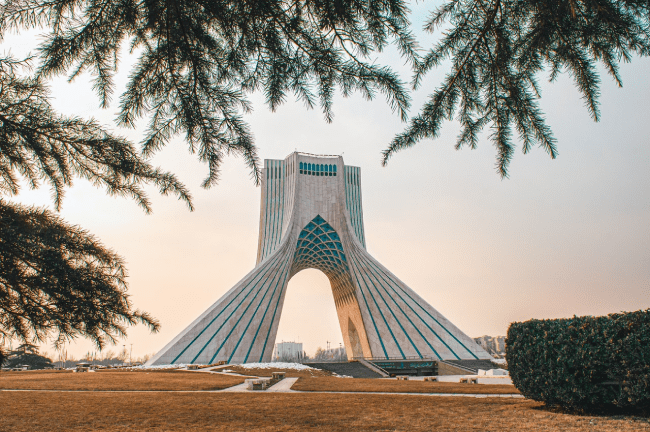 Iran eVisa for Citizens of Mongolia - Continue reading our FAQs below.
Frequently Asked Questions
What are the COVID restrictions to enter Iran?
All Mongolian citizens must travel with a COVID-19 vaccination certificate with at least 14 days of being fully vaccinated and a negative COVID-19 test result, taken at least 96 hours before leaving the country of origin.
Also, you will have to pass by the border agents, and they might ask you to take a new COVID-19 test or quarantine at your own expense, depending on your country or origin.
Iran eVisa for Citizens of Mongolia - The COVID-19 information varies quickly due to the pandemic evolution. That is why we recommend checking our FAQ section to keep updated.
What is the Iran eVisa, and how can I apply for it?
The Iran eVisa is a single-entry type authorization document that allows all visitors to travel around the country for a maximum of 30 days, depending on your nationality.
Iran eVisa for Citizens of Mongolia - Just follow these 3 simple steps and apply for the Iran eVisa:
Step 1: Complete our electronic form, and choose one of the processing times.
Step 2: After that, you should check that all the personal information entered is correct before selecting the payment method to avoid any problem.
Step 3: Finally, scan and submit all the needed documents and wait for the electronic document.
Iran eVisa for Citizens of Mongolia - Soon, we'll offer this application process.
What documents do I need to apply for my Iran eVisa?
A copy of your passport must have at least 6 months validity.
2 passport-size photos.
A current email address.
Payment method. Credit or debit card.
Iran eVisa for Citizens of Mongolia - We recommend entering the email you use the most, so you can receive the travel document.
What is the cost to obtain the Iran eVisa?
iVisa.com doesn't offer this service at the moment. However, don't worry, we will provide it soon! Continue reading to learn how our processing times works:
Standard Processing (

USD $40.49

-

15 days

): This alternative is for travelers that can wait for the travel document and don't want to pay much.
Rush Processing (

USD $72.99

-

13 days

): This is faster than the standard alternative. A great option if you are pressed for time.
Super Rush Processing (

USD $110.99

-

10 days

): This is for travelers in a hurry and needs the documents fast.
Iran eVisa for Citizens of Mongolia - If you need to travel soon, we recommend choosing the Super Rush alternative.
Can iVisa.com be trusted?
Of course! Thanks to our high-quality standards in our processes, we can ensure the confidentiality of the information and guarantee that the travel documents are delivered on time.
Iran eVisa for Citizens of Mongolia - Visit our review section to read about our customer's reviews.
I have some questions. Who can I talk to?
If you have any concerns about our services or the Iran eVisa, you can contact our customer service team. They are available 24/7 any day of the week.
iVisa.com Recommends
Get ready to discover one of the best cities in the country, Persepolis. This city was one of the 4 key cities of the heart of an empire that stretched from the Indus River to Ethiopia. Originally named Parsa, it was changed to its Greek name Persepolis, meaning Destroyer of Cities, after Alexander the Great's army sacked the city in 330 BC.
Surprisingly, foreigners never visited this city compared to other Achaemenid capitals such as Babylon, Hamadan, and Shush. According to several archaeologists, this phenomenon occurred because it was kept secret from the outside world for many years.
Despite the destruction of this city, today it has been maintained as a great tourist destination where visitors can tour and discover the gate of the Nations, with its two winged bulls. Also, the delicate reliefs of the central palace, the colossal columns, and undoubtedly the Persepolis Museum remain.
This museum was restored in the 1930s. The museum exhibits a stone foundation slab and a series of objects discovered during excavations, such as alabaster vases, cedarwood, spears, and arrowheads. Finish the tour at the souvenir store and take home a souvenir.