Did you know that the Iran eVisa is mandatory to enter the country for tourism purposes? If you don't have one, don't worry about it! You will soon be able to apply for it online thanks to iVisa.com.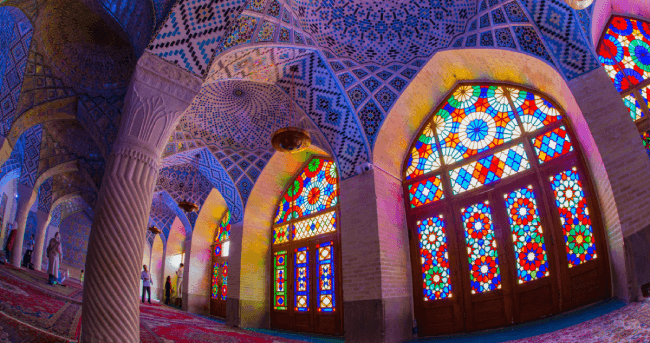 This online process is much better because it helps you save time and money. In addition, you will be able to apply for it from the comfort of your home.
Iran eVisa for Citizens of Morocco - Continue reading all about the Iran eVisa on our FAQs.
Frequently Asked Questions
What are the COVID restrictions to enter Iran?
All travelers must present a COVID-19 vaccination certificate with at least 14 days of being fully vaccinated and a negative COVID-19 test result taken at least 96 hours before departing. It doesn't apply to minors under the age of 12. The border agents might ask you to take a new COVID-19 test or quarantine at your own expense.
Iran eVisa for Citizens of Morocco - This information can change quickly due to the pandemic evolution. That is why we recommend checking our FAQ section.
What is the Iran eVisa, and how can I apply for it?
The Iran eVisa is a visa document that allows you to enter the country for a single time and travel around the country for a maximum of 30 days.
Iran eVisa for Citizens of Morocco - Follow these 3 user-friendly steps:
Step 1: Complete our electronic questionnaire with your personal information, and choose one of the processing times iVisa.com offers.
Step 2: Then, check that all the information entered is correct before selecting the payment method to avoid any problems with the application process.
Step 3: Finally, scan and submit all the required documents.
Iran eVisa for Citizens of Morocco - This process will be available soon! Keep updated for you to apply online.
What documents do I need to apply for my Iran eVisa?
Copy of your passport with at least 6 months validity and good condition.
2 recently taken passport-size photographs.
Current Email address.
Payment method. Credit or debit card.
Iran eVisa for Citizens of Morocco - All this information is mandatory to get your Iran eVisa.
What is the cost to obtain the Iran eVisa?
At this moment, this application process is not being provided by iVisa.com. But don't worry, it will be soon! Nonetheless, we can explain how our processing times works:
Standard Processing: Your travel documents will take more time (

15 days

), but you will save money (

USD $40.49

).
Rush Processing: This alternative is quicker than the standard (

13 days

), but you need to pay more (

USD $72.99

).
Super Rush Processing: Your travel documents will be obtained as soon as possible (

10 days

). However, you will need to pay the highest service fee (

USD $110.99

).
Iran eVisa for Citizens of Morocco - Depending on your travel budget, you should select the processing times.
Can iVisa.com be trusted?
Of course! We are a company recognized worldwide for its high-quality standards. That is why hundreds of clients choose our services every day, and you can be one of them.
Iran eVisa for Citizens of Morocco - Enter our review section to learn about our customer's feedback.
I have some questions. Who can I talk to?
If you have some concerns about the Iran eVisa, you can contact our customer service team. They are available 24/7 to assist you.
iVisa.com Recommends
When you are planning your trip to Iran, we recommend you to include in your itinerary the city of Kerman, a not well-known city abroad, but incredibly interesting to visit. One of its most popular destinations is the Lut o Desert and its rock formations created by the region's erosion. It is said that only 130 kilometers from this desert, the highest temperatures on the planet have been recorded.
Although the city was virtually destroyed in the seventeenth century by the Wayars, the Turkish dynasty that ruled the country until 1925, the old town still stands. You can still find bazaars and alleys where traditional lifestyles survive.
Among some of the tourist attractions in the city, we recommend visiting the temples of fire, the Zoroastrian anthropological museum of Iran, and the mosque of Ganjali Khan. We also recommend visiting the Malek Mosque and the Moshtaghieh Temple. This last has three lapis lazuli ceramic domes and the Kerman National Library.
Enjoy a culture different from other cities in the country. This city has its own accent, poetry, music, and handicrafts with a distinct character.