Excited to plan your trip to Iran? The first step is to apply for the Iran eVisa. This document will allow you to travel around the country without any problem.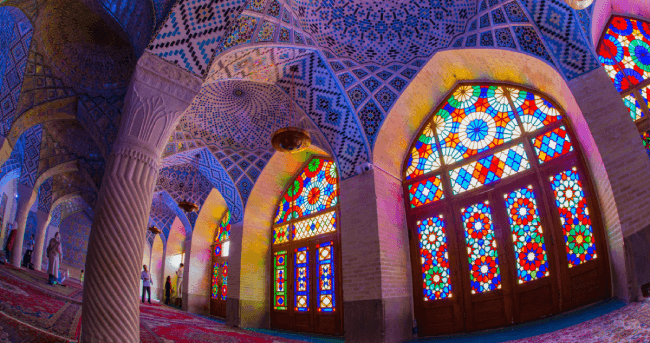 At iVisa.com, we are not offering this online process yet. However, we can provide you with all the essential information you need to know.
Iran eVisa for Citizens of Mozambique - Read about the Iran eVisa our FAQs below.
Frequently Asked Questions
What are the COVID restrictions to enter Iran?
All tourists entering the country must present a COVID-19 vaccination certificate and a negative COVID-19 test result taken at least 96 hours before departure. In addition, you need to pass border control, and depending on your documents and nationality, they might ask you to take a new COVID-19 test or quarantine at your own expense.
Iran eVisa for Citizens of Mozambique - This information changes quickly. That is why we recommend checking our FAQ section constantly.
What is the Iran eVisa, and how can I apply for it?
The Iran eVisa is a single-entry type of visa that allows you to travel around the country for a maximum of 30 days. Iran eVisa for Citizens of Mozambique - Follow these 3 steps to apply for the Iran eVisa:
Step 1: Complete the online form, and choose the processing times.
Step 2: Then, check that all information is correct before selecting the payment method.
Step 3: Finally, upload all the required documents.
Iran eVisa for Citizens of Mozambique - This application process will be available for you to apply soon.
What documents do I need to apply for my Iran eVisa?
Copy of your passport with at least 6 months validity.
2 passport-size photographs.
Current email address.
Payment method. Credit or debit card.
Iran eVisa for Citizens of Mozambique - All photographs must have a white background.
What is the cost to obtain the Iran eVisa?
This service is not being provided yet. However, don't worry, it will be soon! First, we are going to explain how our processing times works:
Standard Processing: With this alternative, the process will take longer (

15 days

), but you will save money (

USD $40.49

).
Rush Processing: This is faster than the standard alternative (

13 days

), but you need to spend more (

USD $72.99

).
Super Rush Processing: This alternative is for travelers in a hurry who are soon to travel (

10 days

-

USD $110.99

).
Iran eVisa for Citizens of Mozambique - The processing alternative will depend on your budget and travel needs.
Can iVisa.com be trusted?
Of course! Thanks to the high quality of our information processing system, thousands of customers trust us with their personal information knowing that it will remain confidential at all times.
Iran eVisa for Citizens of Mozambique - Read our feedback on our review section.
I have some questions. Who can I talk to?
If you have any concerns about our services, you can connect with our customer service team. They are available 24/7 to guide you.
iVisa.com Recommends
Get ready for a unique trip to Iran. We will recommend two desirable destinations for you to add to your travel itinerary. These are Tchogha Zanbil and Pasargadae.
The Tchogha Zanbil in Khuzestan is a sacred ruin of the kingdom of Elam, surrounded by three massive concentric walls. This place is estimated to have been founded in 1250 BC by the Elamite king as a religious center. Unfortunately, this city was left unfinished after Ashurbanipal invaded it.
The main feature of this complex is a colossal ziggurat dedicated to the Elamite divinities Inshushinak and Napirisha. The archaeological complex of Tchogha Zanbil is a unique expression of the country's culture, beliefs, and ritual traditions of the oldest local peoples.
On the other hand, the Pasargadae in Fars, considered the first dynastic capital of the Achaemenid Empire, was founded by Cyrus II the Great in the 6th century BC. Some outstanding examples of royal Achaemenid architecture are its palaces, gardens, and the tomb of Cyrus II.
This destination is considered the first empire to respect the cultural diversity of its various peoples. This is reflected in its architecture and the representation of distinctive cultures.