Did you know that you need to present an Iran eVisa as a New Zealand citizen? If you don't have one, don't worry about it. As for today, you can get this travel document at the closest embassy from your home.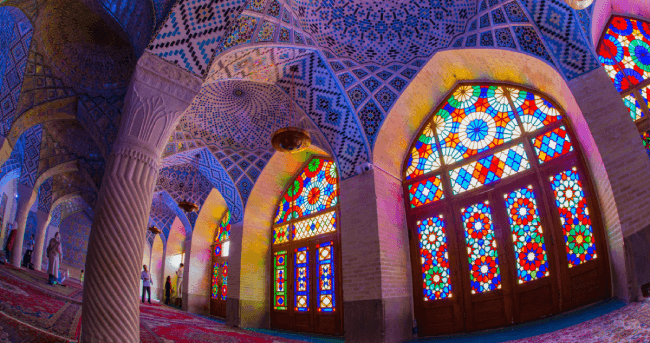 At iVisa.com, we don't provide the service for applying for the Iran eVisa online. However, we do offer the Embassy Registration, a document needed to get your appointment at the embassy.
Iran eVisa for Citizens of New Zealand - Read our FAQs below to learn more about the Iran eVisa.
Frequently Asked Questions
What are the COVID restrictions to enter Iran?
All travelers must present a COVID-19 vaccination certificate with at least 14 days of being fully vaccinated. Also, a negative COVID-19 test result taken at least 96 hours before departing. It doesn't apply to minors under the age of 12. The border agents might ask you to take a new COVID-19 test or quarantine at your own expense.
Iran eVisa for Citizens of New Zealand - All COVID-19 information can change quickly due to the pandemic. That is why we recommend checking our FAQ section to keep updated.
What is the Iran eVisa, and how can I apply for it?
The Iran eVisa is a single-entry type of visa that allows all visitors to travel around the country for a maximum of 30 days, depending on your nationality.
Iran eVisa for Citizens of New Zealand - Follow these 3 steps to apply for the Iran eVisa:
Step 1: Fill out our online questionnaire, and then choose one of the processing times iVisa.com offers.
Step 2: Next, you need to check that all the information entered is correct before selecting the payment method.
Step 3: Finally, scan and submit all the required documents.
Iran eVisa for Citizens of New Zealand - This process will be available soon for you to apply online.
What documents do I need to apply for my Iran eVisa?
Copy of your passport with at least 6 months validity.
2 passport-size photographs.
Email address.
Payment method. Credit or debit card.
Iran eVisa for Citizens of New Zealand - If your passport has expired, you need to process a new one before applying for this visa.
What is the cost to obtain the Iran eVisa?
Standard processing time:

15 days

-

USD $40.49

.
Rush processing time:

13 days

-

USD $72.99

.
Super Rush processing time:

10 days

-

USD $110.99

.
Iran eVisa for Citizens of New Zealand - Visit the closest embassy and get your travel document.
Can iVisa.com be trusted?
Yes! iVisa.com is a company that has been processing travel documents for years. Thousands of customers have chosen our services and have traveled without any problems thanks to us.
Iran eVisa for Citizens of New Zealand - Enter our review section to read all about our customer's reviews.
I have some questions. Who can I talk to?
If you have some concerns about the Iran eVisa, you can contact our customer service team. They are available 24/7 to assist you.
iVisa.com Recommends
Iran is an excellent destination for all those who love history, the cultural and traditional life of the locals. While waiting for your visa to be issued, you can start planning an exciting and organized trip around the country.
One of the destinations we recommend is Esfahan, a destination located just outside of Tehran. It is the former capital of the Persian Empire and is mainly well known for its famous architecture from that era.
Esfahan is home to some of the most beautiful monuments in the country and the entire Middle East. These attractions are the Imam Mosque and Sheikh Lotf Allah Mosque, masterpieces of Iranian architecture dating back to the Safavid period.
Taking advantage of a trip through this city, you can also walk along the Zayanderhrood River and enjoy views from the old bridges, such as the famous Pol-e Khaju. In addition, you can also have the chance to visit the charming gardens of the city, the main bazaar, the Armenian cathedral of Vank, or the Ateshkadeh-ye Esfahan temple, famous because of the mud bricks dating from the Sassanid era.