Did you know that Iran eVisa will be available soon on iVisa.com? Once we are able to process this type of visa, this action will be extremely easy.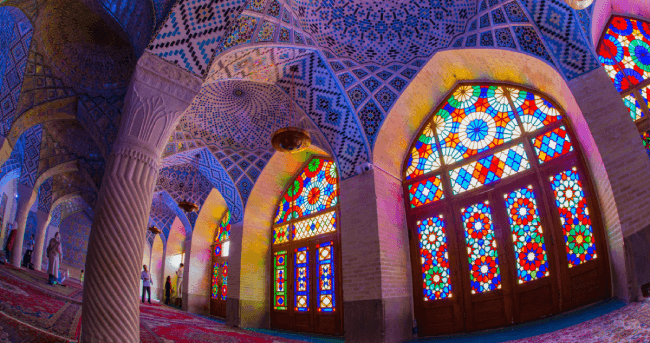 This procedure will allow you to apply for your travel document from home without having to wait in long lines at the embassy.
Iran eVisa for Citizens of Nigeria - Learn about the Iran eVisa on our FAQs.
Frequently Asked Questions
What are the COVID restrictions to enter Iran?
All travelers must present a COVID-19 vaccination certificate at least 14 days after the second dose and a negative COVID-19 test result taken at least 96 hours before departing. Also, you will need to pass the border agents evaluation, which could end with the requirement of a new COVID-19 test or quarantine at your own expense.
Iran eVisa for Citizens of Nigeria - The COVID-19 information usually changes quickly. That is why we recommend checking our FAQ section.
What is the Iran eVisa, and how can I apply for it?
The Iran eVisa is a single-entry type of document that allows visitors to travel around the country for a maximum of 30 days.
Iran eVisa for Citizens of Nigeria - Follow these 3 user-friendly steps to apply for the electronic visa:
Step 1: Fill out the iVisa.com online form, and choose one of the processing times we offer.
Step 2: Before selecting the payment method, check that all your information is correct.
Step 3: Finally, upload the required documents.
Iran eVisa for Citizens of Nigeria - This application process will be available soon!
What documents do I need to apply for my Iran eVisa?
A copy of your passport with at least 6 months validity.
2 current passport-size photographs.
Current email address.
Payment method. Credit or debit card.
Iran eVisa for Citizens of Nigeria - All documents must be uploaded to initiate the application process.
What is the cost to obtain the Iran eVisa?
This application process is not being provided at the moment. However, don't worry, it will be soon! Nonetheless, we can explain our processing times:
Standard Processing: This one takes longer to get your travel document (

15 days

), but it will save you money (

USD $40.49

).
Rush Processing: This is faster than the standard (

13 days

), but you will need to spend a little more (

USD $72.99

).
Super Rush Processing: If you are in a hurry (

10 days

), this is the best alternative for you (

USD $110.99

).
Iran eVisa for Citizens of Nigeria - The processing alternative depends on your travel budget.
Can iVisa.com be trusted?
Sure! iVisa.com is a company that has advised clients on travel documents for years. Our data processing process allows us to meet your scheduled deadlines.
Iran eVisa for Citizens of Nigeria - You can read all the reviews of former customers on our review section.
I have some questions. Who can I talk to?
For any concerns, just contact our customer service team. They are available 24/7, all week long to assist you.
iVisa.com Recommends
Iran is a magical country with a diversity of tourist attractions. Among some that we recommend visiting during your trip are Bisotun and the Nasir Al-Mulk Mosque.
Bisotun is located along the ancient trade route linking the Iranian plateau with Mesopotamia. When you visit the site, you will find a sculpture of Darius I with a bow in hand stepping on the chest of a figure. According to legend, this figure represents Guamate, a medium-sized magician and pretender to the throne, whose assassination brought Darius to power.
Another destination of interest is the Nasir Al-Mulk Mosque in Shiraz, also known as the Pink Mosque. It was built during the rule of the Qajar dynasty.
The mosque's main entrance has two pillars divided into three parts, decorated with seven-colored tiles. Its nickname, the Pink Mosque, comes from pink tiles used for its interior design.
The main attraction of the destination is the extensive use of Orsi windows on its facade. These are a mixture of wood and colored glass that create colored lights inside the mosque; this event provides beautiful photographs that everyone wants to take.