Before planning your trip to Iran, you must know if you have all your travel documents up to date and correct for travel. At iVisa.com, we can advise you about the Iran eVisa and the process to apply for it. So just follow our advice, and you will have it as soon as possible.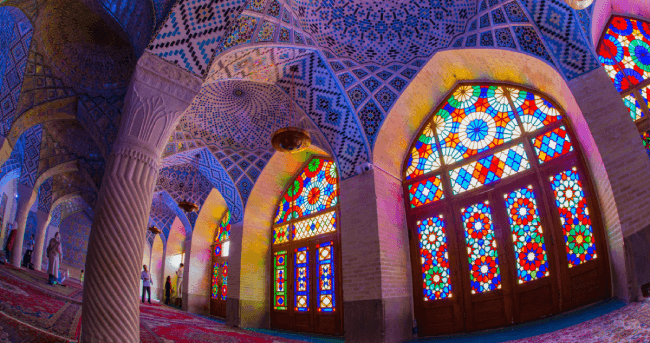 Iran eVisa for Citizens of Pakistan - Interested? Learn all about it on our FAQs below.
Frequently Asked Questions
What are the COVID restrictions to enter Iran?
All travelers entering the country must present a COVID-19 vaccination certificate and a negative COVID-19 test result taken at least 96 hours before leaving the country of origin. In addition, they will need to pass an evaluation at the border, might be asked to take a new COVID-19 test or quarantine at their own expense.
Iran eVisa for Citizens of Pakistan - This information changes fast due to the pandemic. That is why we recommend checking our FAQ section regularly.
What is the Iran eVisa, and how can I apply for it?
The Iran eVisa is a single entry type of travel document that grants you permission to travel around the country for 30 days.
Iran eVisa for Citizens of Pakistan - Just follow these 3 simple steps to apply:
Step 1: Complete our online form, and choose one of the processing times.
Step 2: Before selecting the payment method, you should check that all information entered is correct to avoid any problem.
Step 3: Finally, scan all the required documents.
Iran eVisa for Citizens of Pakistan - This application process is unavailable at the moment, but it will be soon.
What documents do I need to apply for my Iran eVisa?
Passport copy with at least 6 months validity and good condition.
2 currently taken, passport-size photographs with white background.
Current email address.
Payment method. Credit or debit card.
Iran eVisa for Citizens of Pakistan - If your passport is not valid, you must get a new one.
What is the cost to obtain the Iran eVisa?
Even though this service is not being provided, we can explain how our processing times works:
Standard Processing: This alternative takes longer than the others to process your application, but you will spend the least.
Rush Processing: This is quicker than the standard, but you will have to spend more.
Super Rush Processing: This alternative is for travelers in a hurry who can't wait for long.
Iran eVisa for Citizens of Pakistan - Choose your processing alternative depending on your travel needs.
Can iVisa.com be trusted?
Yes! Thousands of clients rely on us daily because of our excellent management. As a result, we can ensure that all your personal information will be safe with us.
Iran eVisa for Citizens of Pakistan - Check out our customer's feedback on our review section.
I have some questions. Who can I talk to?
If you have any concerns about the Iran eVisa, you can contact our customer service team. They are available 24/7 to assist you.
iVisa.com Recommends
Iran is a beautiful country to visit, but you should consider organizing it before you travel to see all the country's main attractions. Among some of them are the Vank Church and the Khaju Bridge.
The Vank Church in Isfahan is a historical destination in the region. This church is a combination of Islamic, Iranian, and Armenian architecture. Near this destination, you will also find Jolfa. In this Armenian settlement, you can enjoy the typical traditions of the culture and stay in the houses and hotels of the locals. This place is characterized by its culture, architecture, lifestyle, and religion.
We also recommend visiting the Khaju Bridge in Isfahan. This bridge is about 400 years old but still gives the feeling of being fresh through time. When you are on your trip, take the opportunity to observe the tradition where the locals gather under the entrance of each bridge, singing and dancing to traditional music.
Having a suitable distance from the bridge, you will be able to observe the warm lights of that super beautiful old bridge and the Zayande-Rood river flowing smoothly.