The Iran eVisa will be required to enter the country once the Iranian government approves it. And it will be soon!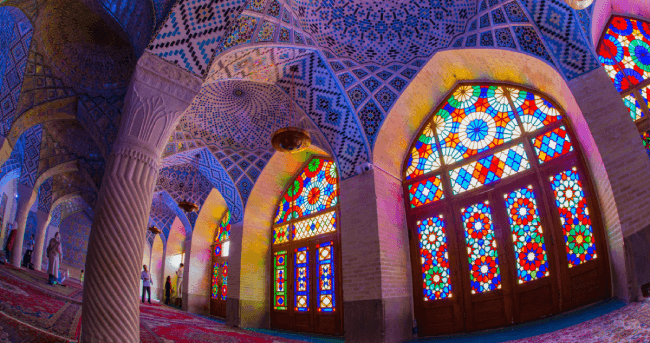 When this happens, you must have all the necessary information. That is why at iVisa.com, we are committed to advising you and helping you during the whole application process.
Iran eVisa for Citizens of Singapore - Learn more about how to apply for the Iran eVisa on our FAQs.
Frequently Asked Questions
What are the COVID restrictions to enter Iran?
Visitors must present to the border agents the COVID-19 vaccination certificate with at least 14 days of being fully vaccinated and a negative COVID-19 test result taken at least 96 hours before departing. In addition, most visitors need to pass by a border inspection and might ask them to take a new COVID-19 test or quarantine at their own expense.
Iran eVisa for Citizens of Singapore - The COVID-19 restrictions change very quickly. That is why we recommend checking our FAQ section to keep updated.
What is the Iran eVisa, and how can I apply for it?
The Iran eVisa is a document that allows you a single entry for a maximum of 30 days to travel around for tourism. Iran eVisa for Citizens of Singapore - To get your Iran eVisa, you only need to follow these 3 simple steps:
Step 1: Fill out our electronic form and select the processing times.
Step 2: Once you finish, check that everything is correct before selecting the payment method.
Step 3: Lastly, scan all the required documents and wait for iVisa.com to send you your travel document.
Iran eVisa for Citizens of Singapore - This application process will be available soon. Just wait for it!
What documents do I need to apply for my Iran eVisa?
Passport copy with at least 6 months validity and good condition.
2 passport-size photographs with white background and no visible accessories.
Current email address.
Payment method. Credit or debit card.
Iran eVisa for Citizens of Singapore - All these documents must be uploaded to the system to initiate the application process.
What is the cost to obtain the Iran eVisa?
Currently, this application process is not being provided by iVisa.com. However, it will be soon! Our processing times usually work this way:
Standard Processing: This is the least expensive alternative (

USD $40.49

). However, it takes the longest to deliver (

15 days

).
Rush Processing: This is faster than the standard alternative (

13 days

), but you will have to spend more (

USD $72.99

).
Super Rush Processing: This alternative is for travelers in a hurry (

10 days

) that can't wait long for the travel document (

USD $110.99

).
Iran eVisa for Citizens of Singapore - All processing alternatives are reasonable. It only depends on your travel needs.
Can iVisa.com be trusted?
Yes! iVisa.com can assure you that your personal information will remain confidential throughout the entire process. We have been processing travel documents for years and have never had any problems with any client.
Iran eVisa for Citizens of Singapore - Our review section is available with feedback from our former customers.
I have some questions. Who can I talk to?
If you are concerned about iVisa.com or the Iran eVisa, you can contact our customer service team. They are available 24/7.
iVisa.com Recommends
Surely when you have been planning your trip to Iran, you will have heard about the famous and unique historic Shushtar Hydraulic System, one of the most crucial water supply systems of a civilization dating back approximately 3000 years.
This destination is a gateway to a journey back in time. It is considered a rare masterpiece of Darius the Great, who ruled the entire Iranian territory for 30 years.
The infrastructure houses thirteen ancient monuments, including water mills, waterfalls, clean tunnels for transferring drinking water, and old bridges. It can be seen that the hydraulic system of Shushtar was built approximately 1000 years before any technological system in the world.
This system is located on one of the tributaries of the Karun River, which was fundamental to the functioning of the hydraulic system. Therefore, do not hesitate to visit this fabulous place that reminds us how we have adapted to our needs and discover the best way to use their intelligence.
Shushtar Historical Hydraulic System is one of the most famous structures in Iran and a source of inspiration for the Iranian people and the world.