Are you planning a trip to Iran and don't know what documents you need to travel? You need to be aware that the Irani government will soon issue the Iran eVisa. This document will be mandatory for most nationalities around the world.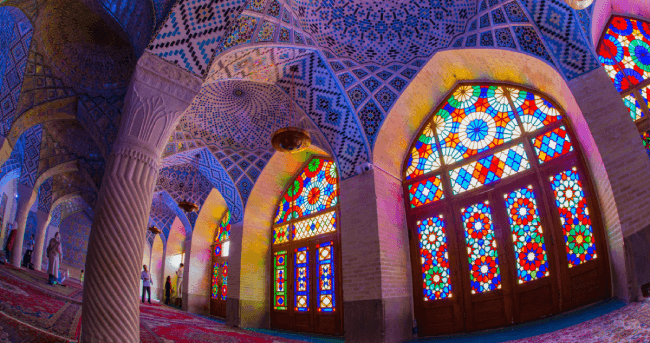 At iVisa.com, we will provide you with all the information you need to apply for this travel document. Iran eVisa for Citizens of South Africa - Read our FAQs below to learn all about the Iran eVisa.
Frequently Asked Questions
What are the COVID restrictions to enter Iran?
All travelers must have with them the COVID-19 vaccination certificate and a negative COVID-19 test result taken at least 96 hours before departure to enter the country. Also, you might be asked to take a new COVID-19 test or quarantine at your own expense.
Iran eVisa for Citizens of South Africa - COVID-19 information changes very quickly due to the evolution of the pandemic. That is why we recommend checking our FAQ section.
What is the Iran eVisa, and how can I apply for it?
The Iran eVisa is a single-entry type of visa that allows you to travel around the country, for tourism reasons, for a maximum of 30 days.
Iran eVisa for Citizens of South Africa - Follow these 3 easy steps to apply for the Iran eVisa:
Step 1: Complete our online form with your personal information, and then choose one of the processing times we offer.
Step 2: Before selecting the payment method, please check that all the information entered is correct to avoid any mistakes.
Step 3: Finally, upload all the needed documents and wait for your travel document to be delivered.
Iran eVisa for Citizens of South Africa - This application process will be available soon for you to apply from the comfort of your home.
What documents do I need to apply for my Iran eVisa?
Copy of your passport with at least 6 months validity.
2 passport-size photographs with no visible accessories.
Current email address.
Payment method. Credit or debit card.
Iran eVisa for Citizens of South Africa - Your passport information must match your ID.
What is the cost to obtain the Iran eVisa?
This service is not being provided yet. But, don't worry, it will be soon! First, however, we explain how our processing times work:
Standard Processing: With this alternative, the travel document will take longer to get delivered (

15 days

), but you will save money (

USD $40.49

).
Rush Processing: This is quicker than the standard alternative (

13 days

), so that it will save you time (

USD $72.99

).
Super Rush Processing: This alternative is for travelers in a hurry (

10 days

) who can't wait for much time (

USD $110.99

).
Iran eVisa for Citizens of South Africa - All prices included the government fee.
Can iVisa.com be trusted?
Of course! iVisa.com is considered one of the best companies for travel document processing. That is why thousands of clients have chosen to work with us and have not been disappointed.
Iran eVisa for Citizens of South Africa - You can read out review section to learn about positive feedback.
I have some questions. Who can I talk to?
If you have any questions about the Iran eVisa, you can connect with our customer service team. They are available 24 hours, 7 days of the week, to alleviate any concerns.
iVisa.com Recommends
It's time to prepare for your trip while you wait for your travel documents to arrive. We can help you plan your trip by recommending some popular tourist destinations in the country.
The first is the Nagesh-e Rostam in Fars. It is one of those attractions that shows the ancient character of Iran, dating back to 1000 BC. Unfortunately, due to the passage of time and use, the patterns and shapes are damaged and faded, but in some parts, you can still see colors and shapes preserved.
This destination is an actual sample of the traditions and cultures of the region, so we recommend visiting it with a guide who can tell you every secret of the place.
The other destination we recommend is the Golestan Palace in Tehran. It is one of the oldest historical monuments in the region. Today, it is declared a World Heritage Site by UNESCO.
This beautiful place that attracts many tourists from all over the world has 15 halls and buildings. It also consists of gardens, royal buildings, collections of Iranian handicrafts, and European gifts from the 18th and 19th centuries, making this palace a wonderful place to visit.