When planning your trip to Iran, do not forget to apply for an Iran eVisa. This document will allow you to enter the country and travel for tourism.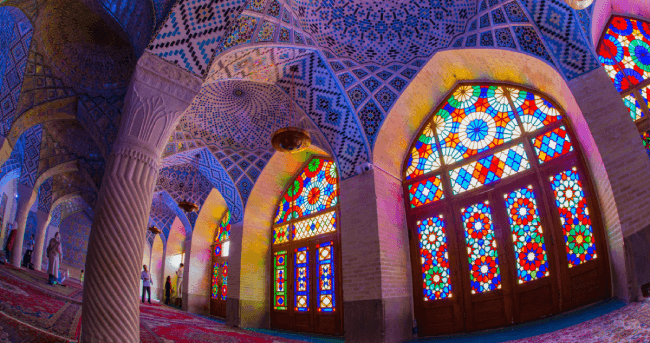 If you don't know where you can get it, don't worry! At iVisa.com, we will assist you in every step of the application process, and soon you will be able to make your dream trip.
Iran eVisa for Citizens of Sweden - Learn about iVisa.com and the Iran eVisa on our FAQs.
Frequently Asked Questions
What are the COVID restrictions to enter Iran?
Travelers entering the country must present a COVID-19 vaccination certificate and a negative COVID-19 test result taken at least 96 hours before leaving the country of origin. Also, they might get asked to take a new COVID-19 test or quarantine at their own expense.
Iran eVisa for Citizens of Sweden - This COVID-19 country information may change due to the pandemic evolution. That is why we recommend checking our FAQ section regularly.
What is the Iran eVisa, and how can I apply for it?
The Iran eVisa is a visa that allows you a single entry to travel around the country for a maximum of 30 days. This document only will enable you to enter for tourism reasons.
Iran eVisa for Citizens of Sweden - Follow these 3 user-friendly steps to apply:
Step 1: Fill out the iVisa.com online form, and choose one of the processing times.
Step 2: Before selecting the payment method, be aware to check your personal information entered is correct. This is to avoid any problem in the application process.
Step 3: Finally, scan all the required documents.
Iran eVisa for Citizens of Sweden - Soon, you will be able to apply with iVisa.com.
What documents do I need to apply for my Iran eVisa?
A copy of your passport with at least 6 months validity.
2 passport-size photographs.
Current email address.
Payment method. Credit or debit card.
Iran eVisa for Citizens of Sweden - If you want to validate your documents, you can ask one of our experts.
What is the cost to obtain the Iran eVisa?
This application process is not being provided at the moment. However, it will be soon! In the meantime, we can explain to you how our processing times works:
Standard Processing (

15 days

-

USD $56.99

): With this alternative, you will get your documents the longest but you will pay less.
Rush Processing (

13 days

-

USD $102.99

): This is an alternative if you are not in a hurry but need it soon.
Super Rush Processing (

10 days

-

USD $138.99

): If you need your documents as soon as possible and are willing to pay the highest rate, this is the alternative for you.
Iran eVisa for Citizens of Sweden - Choose your processing alternative depending on your budget and travel needs.
Can iVisa.com be trusted?
Yes! iVisa.com is a company with years of experience that processes hundreds of travel documents per day. Thousands of customers trust our services, and so can you.
Iran eVisa for Citizens of Sweden - Our review section is available 24/7 for you to read.
I have some concerns. Who can I talk to?
If you need to ask something about the Iran eVisa, you can contact our customer service team. They are available 24/7.
iVisa.com Recommends
When planning your trip to Iran, we recommend considering the Holy Shrine of Imam Reza and Rudkhan Castle in your itinerary.
The Holy Shrine of Imam Reza in Mashhad, described as the heart of Shiite Iran, is a complex containing the mausoleum of Imam Reza. Once you enter the complex, it is essential to identify some key sites, such as the Goharshad Mosque and the Golden Dome, symbols of the city of Mashhad.
We also recommend visiting the Astan Quds Museum and the Quran Museum, where collections of carpets, carpets, golden covers for the Tomb, and manuscripts of the Koran are exhibited. You will also find a library, 4 seminars, a cemetery, and the Razavi University of Islamic Sciences.
Another destination is the Rudkhan Castle in Gilan, a medieval fortress of brick and stone-built by the Gilaks to defend themselves from Arab invaders.
The tour starts before reaching the castle; after crossing a winding and mountainous route with dense forests, you can observe this mountain castle, embedded in the green forest covering its walls and courtyards. This environment has allowed its large entrance gate and the 42 towers of the castle to remain intact to this day.