Exploring Iran is a fascinating experience. However, before planning your trip, confirm whether you need a visa or not. Citizens of Thailand must approach an Iranian embassy or consulate to obtain the required documentation. Still, we're sure you would like to know more about the Iran eVisa, an electronic visa you may need in the future.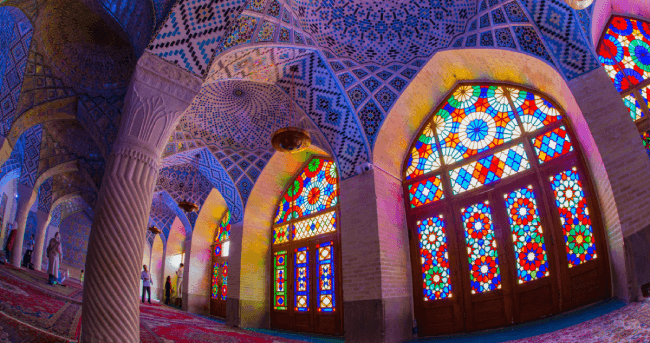 Check all the information about the Iran eVisa for Citizens of Thailand with us and start dreaming about Iran now. Although we can't process this product yet, we can provide all the details you need.
Frequently Asked Questions
What are the COVID rules in Iran?
Make sure to take a PCR test within 96 hours of your entry to Iran and provide the negative results to health authorities in Iran. Upon arrival, you may need to take another test. If you test positive for COVID, you must quarantine for 14 days.
Check our FAQ section for the latest details about traveling to Iran during COVID. We keep it updated as much as we can.
Let's see more about the Iran eVisa for Citizens of Thailand below.
What is the Iran eVisa, and how is the application process?
The Iran eVisa is a travel document that provides access to Iran for travelers of some nationalities. It's valid for up to 30 days and gives a single entry to the country.
The good news is that you have iVisa.com on your side with a simple process and affordable service.
Check the steps of the application process:
First: Answer the questions in the application form and choose a processing time of your preference.
Second: Review your application and confirm everything is ok. Pick a payment method between a debit or credit card.
Third: Attach the necessary documentation and apply.
Expect an email from us with the required documents and details about its use. Display them to immigration authorities in Iran upon arrival.
We can help you with the Iran eVisa for Citizens of Thailand.
What are the costs and processing times?
Standard Processing Time (

USD $61.99

-

15 days

): We will send the travel document on an average time.
Rush Processing Time (

USD $102.99

-

13 days

): if you're in a hurry, choose the rush service for a faster response.
Super Rush Processing Time (

USD $150.99

-

10 days

): Expect your travel document sooner.
We have all the details about the Iran eVisa for Citizens of Thailand. Trust us.
What documents do I need to start?
Make sure to have the following:
Valid passport: Your passport should have a minimum validity of 6 months from the intended arrival date.
Applicant photo.
Email address: We will communicate electronically.
Payment method: Pay for the service with a credit or debit card.
We can help you with the Iran eVisa for Citizens of Thailand.
Can I rely on iVisa.com?
Yes! We have been helping travelers for years with excellent results. We know what you need for the Iran eVisa for Citizens of Thailand.
Explore our customer reviews for more information about our services.
Where can I find more information?
Get in touch with our customer support team available at any time. We can solve all your doubts about the Iran eVisa for Citizens of Thailand.
iVisa.com Recommends
In Tehran, you can find the Saadabad Palace Complex built by Qajar kings, who used it as a summer home. In 1299, after the coup executed by Pahlavi, the site was under the command of Reza Khan. He built 18 small and large palaces with singular architectural styles. The complex has 8 gates. Aside from the palaces and ancient buildings, you can find other facilities, such as poultry halls, a banana garden, pools, fountains, greenhouses, and even a bowling alley.
Also, you can explore the Museum of Royal Albums and Historical Documents, the Museum of Royal Kitchen, the Water Museum, the Museum of Royal Automobile, among others.
The Carpet Museum of Tehran was built in 1356 with a collection of the most invaluable carpets in the country. The building itself represents the glory, and the facade has features looking like a carpet loom. Check the two halls for permanent and temporary exhibitions. Check the gorgeous Persian carpets and Kilims from the 9th century. These pieces are classified according to their quality, antiquity, design, patterns, weaving, and other characteristics.
Check the 135 masterpieces from Kashan, Kerman, Tabriz, Kurdistan, and other woven centers. Also, you can check the library that includes books in Farsi, Arabic, and Western languages.