Nowadays, it's much easier traveling to Iran as you can acquire the Iran Visa on arrival or the Iran eVisa. This electronic document will be available soon on the iVisa.com platform, so you can enjoy a simple process to get it. All you need is an internet connection, and we will take care of the rest.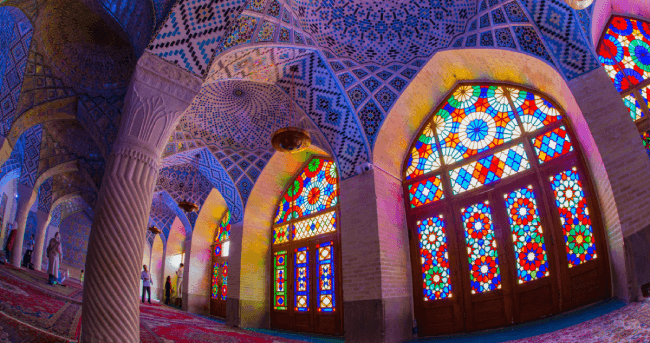 Our team of experts can answer all the questions about the Iran Visa on arrival. We have detailed all the information about the digital process to obtain it. Also, we have explained some details about traveling to Iran during COVID.
Frequently Asked Questions
What are the COVID measures in Iran?
All incoming visitors must show negative results from a PCR test taken a maximum of 96 hours before the trip. Upon arrival, health authorities could request another COVID test. Anybody who tests positive for COVID will need to quarantine for 14 days.
COVID measures change quickly. Therefore, we recommend checking our FAQ section for the latest information about traveling during the pandemic.
Check more about the Iran Visa on arrival with us.
What is the Iran eVisa, and how can I apply?
The Iran eVisa or the Iran Visa on arrival is an electronic document that provides access to Iran. The travel document is valid for up to 30 days and allows one entry to Iran.
iVisa.com can help you with the digital process to get it. All you need to do is follow these three steps:
First: Complete the online form with your information and select a processing time that fits your needs.
Second: Reexamine your application and confirm your application is correct. Pick a payment method between a debit or credit card.
Third: Upload the required documentation and apply.
We will send you an email with all the information you need for your next trip to Iran. So follow our instructions and enjoy a smooth entry to the country.
What are the costs and processing times?
Standard Processing Time (

USD $57.99

-

15 days

): Receive your travel document after a regular period.
Rush Processing Time (

USD $105.99

-

13 days

): If your trip is around the corner, we can work faster.
Super Rush Processing Time (

USD $158.99

-

10 days

): Expect your documentation in less time.
Learn more about the Iran Visa on arrival with us.
What are the requirements?
Gather these items:
Valid passport: Your passport should have a minimum validity of 6 months from your arrival date in Iran.
Applicant photo.
Email address: We will communicate electronically.
Payment method: Pay with a credit or debit card.
Continue checking all about the Iran Visa on arrival. Trust us.
Can I rely on iVisa.com?
Yes! We have been working with travel documents for years. Therefore, we have the right expertise to help you with the Iran Visa on arrival.
Dive into our customer reviews for more information about our successful results.
Where can I find more information?
Get in touch with our customer support team, available 24 hours a day.
iVisa.com can provide all the help you need.
iVisa.com Recommends
Explore the fascinating city of Ardabil, located on the southwestern side of the Caspian Sea. It's only 40 kilometers away from the Azerbaijan border and rises to 1350 meters above sea level. The city offers hot springs for medical treatment and mineral water. Most people work in agriculture and cattle raising. Also, the nomads in the area focus on dairy and handicraft production. Search for pottery, leather, rug, and local sweets. Locals speak Turkish and Azari dialects. Additionally, you can find people from Turkey and other nations, such as Tat, Talesh, and Kurds.
The Historical site of Yeri City gathers sites from the middle Paleolithic, bronze, and iron ages. Life began here about 8,000 years ago and was occupied until 4,000 years ago. Explore the stone cemetery with over 300 graves, a temple, castles with stone walls, gates, and the Qusha hill site dating back to 6,000 BC. The most relevant space of the site is the stone temple with 280 vertical stones, where you can see the members of the city carved. It's fascinating to see their eyes, nose, a belt, and a sword. Other artifacts found here are metal objects, decorative stones, and glass.