If Iran is your next destination, you must check the entry requirements before your trip. You will likely need the Iran eVisa, an electronic document available with a digital process. The good news is that you have iVisa.com ready to help you with your travel needs.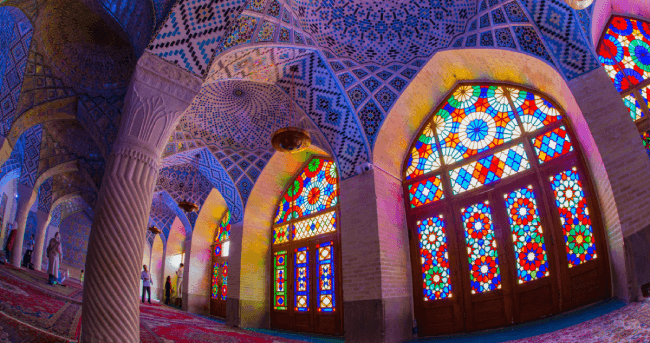 We will explain all the details about the Iran Visa stamp. We can confirm that the Iranian immigration services no longer stamp your passport at your entry. Still, don't forget you need the Iran eVisa before your trip.
Frequently Asked Questions
What are the COVID guidelines in Iran?
First, you must take a PCR test before entering Iran and display the negative results. You need to take the test within 96 hours of your arrival in Iran. Upon arrival, you may go through another COVID test. If you obtain a positive result, you must quarantine for 14 days.
Remember that these guidelines change quickly. Therefore, you should check the FAQ section for the latest details about traveling during COVID.
Explore more about the Iran Visa stamp with us.
What is the Iran eVisa, and how should I apply?
The Iran eVisa is an official travel document that permits your smooth entry to Iran. This visa has a maximum validity of 30 days. Also, it allows a single entry to Iran.
iVisa.com offers a simple procedure. Follow these three steps:
First: Answer the questions in the online form and choose a processing time of your preference.
Second: Review your information and correct any mistakes. Select a payment method between a debit or credit card.
Third: Include the required documentation and apply.
Receive an email from us with the necessary documentation for your entry. In addition, we will tell you how you should display the documentation.
Let us tell you more about the Iran Visa stamp.
What are the costs and processing times?
Standard Processing Time (

USD $57.99

-

15 days

): Expect your travel document on an average time.
Rush Processing Time (

USD $105.99

-

13 days

): We will work faster on your travel requirement.
Super Rush Processing Time (

USD $158.99

-

10 days

): Receive your documentation right away.
Explore more about the Iran Visa stamp with us.
What do I need to apply?
Make sure to have these items:
Valid passport: Your passport should have a minimum validity of 6 months from your arrival date.
Applicant photo.
Email address: Expect your travel document digitally.
Payment method: Pay with a credit or debit card.
We can tell you more about the Iran Visa stamp.
Is iVisa.com trustworthy?
Yes! We have implemented strict security guidelines for all our services. We can help you with the Iran Visa stamp.
Explore our customer reviews and confirm we have the services you need for your next trip to Iran.
Where can I find more information?
Get in touch with our customer support team. We can take your messages at any time. We will answer your questions about the Iran Visa stamp.
Trust iVisa.com and travel soon.
iVisa.com Recommends
Visit Sabalan, the third highest mountain in Iran. This volcano has its peak at 4,811 meters above sea level. On the top, you can see a beautiful lake, and in the foothills, you will find plenty of hot springs. Locals believe the mountain was the birthplace of Zoroaster because most books describe him as descending from this mountain. This region is famous for its vegetation and wild plants. Also, it has become a center of beekeeping and herbal plants. Dr. Aziz Javanshir discovered a rare herb in this area and was named after him.
The mountain has three peaks, Sultan, Heram, and Kasra, and its symbol is an eagle. We invite you to explore the mountain through its hiking trails. You will find along the way foxes, pigeons, among other small animals. The most common path to ascend Sabalan is located in the northeast. Climbers who use this path will encounter the Fotorsue Hot Spring.
Explore the village of Alvares Ski Resort in Sareyn County. Nomads founded this village, and you can usually see them in their traditional tents called Owba, and they're made of sheep wool. Women bake bread in traditional ovens known as Sach. Taste this delicious food with fresh dairy products, like cheese and yogurt.