Traveling to Iran could be a life-changing experience. But, before you start dreaming about planning your trip, you must confirm the travel documents you need for a smooth entry. Don't worry! Because iVisa.com can help you with the Iran eVisa. We're experts in processing electronic visas.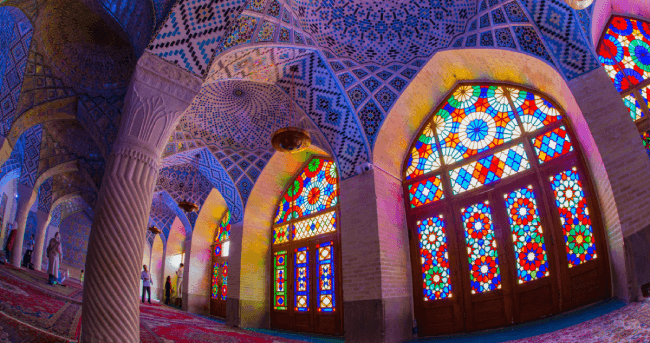 We will explain everything about the Iran Visa types. It's time to explore all your alternatives for your next trip to Iran. We have also detailed the current COVID protocols in Iran.
Frequently Asked Questions
What are the COVID rules in Iran?
All travelers must provide negative results from a COVID test. Additionally, they must take a PCR test a maximum of 96 hours before the trip to Iran. Upon arrival, health authorities may request another COVID test. In case you have a positive result, you will need to quarantine for 14 days.
Remember to review our FAQ section for the latest information about traveling to Iran during COVID.
Check more information about the Iran Visa types below.
What is the Iran eVisa, and how should I apply?
The Iran eVisa is an electronic visa that permits your entry to Iran. If you have heard about the Iran Visa on arrival, it's the same visa we have mentioned. In other words, this is the visa from all the Iran Visa types you should know about. It's valid for up to 30 days and allows a single entry.
iVisa.com has all the tools to help you with the digital process to obtain this electronic visa:
First: Respond to the questions in the application form and select a processing time of your preference.
Second: Confirm all your details are correct and pay with a debit or credit card.
Third: Attach the required documentation and apply.
After processing your information, we will send you an email with the travel documentation you need for your trip.
Check all about the Iran Visa types with us.
What are the costs and processing times?
Standard Processing Time (

USD $57.99

-

15 days

): Wait a regular time for your electronic visa.
Rush Processing Time (

USD $105.99

-

13 days

): We will work faster on your documentation.
Super Rush Processing Time (

USD $158.99

-

10 days

): Expect an answer from us right away.
Let us help you with the Iran Visa types.
What do I need to apply?
Collect the following:
Valid passport: Your passport must have a minimum validity of 6 months from your arrival date.
Applicant photo.
Email address: We will communicate electronically.
Payment method: Pay for the online service with a credit or debit card.
We can explain more about the Iran Visa types.
Is iVisa.com trustworthy?
Absolutely! We have been working with travel documents for years. We know all the details about the Iran Visa types.
Dive into our customer reviews for more information about our safety processes. iVisa.com is all you need for your next holiday. Travel to Iran now.
Where can I find more information?
Reach out to our customer support team, available 24 hours a day. Our team members can answer all your inquiries at any moment.
Trust iVisa.com for your next trip to Iran. We can help you every step of the way.
iVisa.com Recommends
Visit Isfahan, a metropolis in the middle of the desert located in the Zagros Mountains. It gathers a few relevant historical monuments we invite you to explore. The most important economic activities in the city are iron foundry, military, aircraft, gas installations, among others. Most people in this city speak in an Esfahani accent. Also, you will find several religions, such as Christian, Islam, Jewish, and Zoroastrian.
Explore the Historial square of Naqsh-e Jahan or locally known as Meidan Emam. The site gathers four incredible architectural monuments, the Emam historical mosque, Sheikh lotf Allah mosque, Āli Qāpu palace, and Qeysarie gate. The square has had different uses during the past centuries, such as the Royal Palace, where ceremonies, rituals, and marches were held. Due to the relevance of the two mosques placed here, it's easy to see congregational prayers whenever there isn't enough space inside those mosques. Also, the complex has recreational functions that include fireworks, polo, celebrations, and national holidays.
Don't miss Menar Jonban that dates back 700 years. The building served as a mausoleum for Amo Abdullah, a mystic Patriarch era. The site includes two minarets that make it unique in the city.