Once you decide to travel to Iran, you must check the travel documentation you need before your trip. According to your nationality, you could need the Iran eVisa. This mandatory document is available within the iVisa.com platform, and all you need is an internet connection to get it. We offer a simple process for your travel document.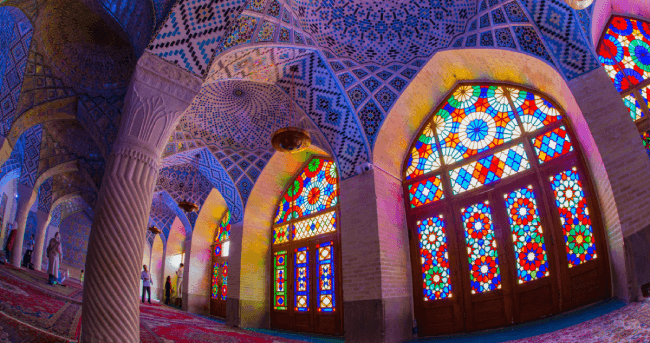 We can also inform you about the Iran Visa validity. The electronic visa has a maximum validity of 30 days and allows a single entry. Explore all the details about traveling to Iran below.
Frequently Asked Questions
What are the health measures in Iran due to COVID?
First, you must take a COVID test before your trip and show the negative results. Take the test a maximum of 96 hours before landing in Iran. As soon as you arrive in Iran, you may need to take another test. If you have a positive result by any chance, you must quarantine for 14 days.
Check our FAQ section for the most updated information about traveling to Iran during the pandemic.
We will discuss the Iran Visa validity in the following questions.
What is the Iran eVisa, and how can I apply?
The Iran eVisa is an official document that allows your smooth entry to Iran. The Iran Visa validity is 30 days. Also, anybody with this electronic visa can enter one time.
iVisa.com can help you with the digital process. Check the application's steps:
First: Complete the application form with your details and choose a processing time of your preference.
Second: Review your information and pay for the service with a debit or credit card.
Third: Upload the required documentation and apply.
Once we have checked your application, we will send you an email with all the required documentation. Then, follow our instructions and display the travel document to immigration authorities in Iran.
Continue learning about the Iran Visa validity.
What are the costs and processing times?
Standard Processing Time (

USD $57.99

-

15 days

): Pay the lowest fee and wait an average time for your travel document.
Rush Processing Time (

USD $105.99

-

13 days

): We will process your application in less time.
Super Rush Processing Time (

USD $158.99

-

10 days

): We will answer your request right away.
We can tell you more about the Iran Visa validity.
What do I need to apply?
Make sure to have:
Valid passport: Your passport must be valid for at least 6 months from your arrival date.
Applicant photo.
Email address: Expect your travel documents digitally.
Payment method: Pay with a credit or debit card.
Explore more about the Iran Visa validity with us.
Is iVisa.com trustworthy?
Of course! Countless travelers have trusted our services for years. We know what you need for the Iran Visa validity.
Check our customer reviews and confirm our platform is the best in the market.
Where can I find more information?
Connect with our customer support team, available at any time. We can answer your questions.
iVisa.com has all the tools to help you with your next trip to Iran.
iVisa.com Recommends
Visit Abyaneh village, where you can find beautiful houses built on the north side of the Barzrood River. Most of these homes are built with adobe, brick, and stone. The village has had influences from the Sassanid, Seljuk, Safavid, and Qajar periods. Also, you can see spectacular landscapes, historical attractions, and religious places. Finally, don't miss the chance to explore the fire temple, the mosque, shrines, among other sites. Make your way to the Jame mosque of Abyaneh, where you can enjoy the gorgeous wood carving pulpit.
Explore Borujerdis historic house built by Kashan, a famous merchant during the Qajar era. The house has spectacular features, like the basements, outside yards, Mahtabi, and entrance porch. Most of these rooms have specific characteristics for the weather conditions in a desert area. The house is considered the city's most exceptional historical monument due to its architecture, painting, and stucco decorations. Nowadays, the exteriors belong to the Cultural Heritage Organizations, and the interior has a private owner.
Head to the historical Googed Stronghold in Isfahan. The site is over 400 years old and was dedicated to Ali Khan's wife. On the inside, you can see towers that had functions during peace and war times. In addition, you can see a military fortress and a safe caravanserai with decorated rooms.