Iran is a fascinating destination you should consider for your next holiday. However, before planning your trip, make sure to know if your nationality doesn't need a visa to enter Iran. Your country may be among the waiver countries of the Iran Visa. The good news is that you have iVisa.com with all the tools to confirm the travel documents you need for your trip.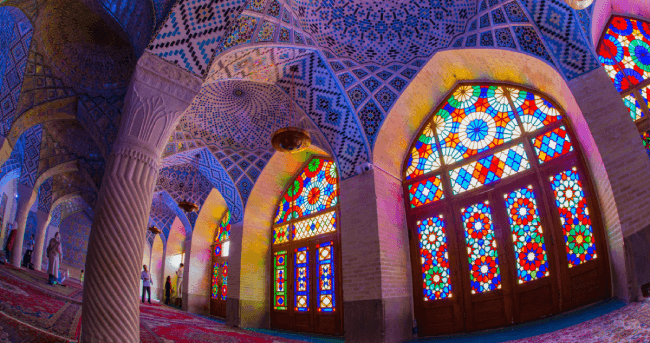 We can help you with all the details about the Iran Visa waiver countries. Also, explore all the details about the Iran eVisa, a recently available electronic visa for Iran. It will be on our platform soon.
Frequently Asked Questions
What are the health measures in Iran due to COVID?
First, make sure to show the negative results from the test you have taken a maximum of 96 hours before your trip. Upon arrival, you may need to be tested again for COVID. If you have a positive outcome, you must self-isolate for 14 days.
These measures change quickly. Therefore, review our FAQ section for the latest details about traveling to Iran during COVID.
Continue learning about the Iran Visa waiver countries with us.
What is the Iran eVisa, and how can I apply?
The Iran eVisa is an electronic visa that provides access to Iran. It has a maximum validity of 30 days and permits a single entry to the country.
iVisa.com will offer this electronic visa soon. Still, check the steps you must take:
First: Fill out the application form with your details and pick a processing time of your preference.
Second: Reexamine your information and pay with a debit or credit card.
Third: Attach the required documentation and apply.
Expect an email from us with the travel documents you need for your entry. Check the instructions about its use when entering Iran.
Let us help you with the Iran Visa waiver countries.
What are the costs and processing times?
Standard Processing Time (

USD $57.99

-

15 days

): Wait an average time for your travel document.
Rush Processing Time (

USD $105.99

-

13 days

): Expect your travel document sooner.
Super Rush Processing Time (

USD $158.99

-

10 days

): We will provide the travel document right away.
Explore more about the Iran Visa waiver countries with us.
What do I need to apply?
Collect the following:
Valid passport: Your passport must be valid for a minimum of 6 months from your arrival date.
Applicant photo.
Email address: Receive your documents digitally.
Payment method: Pay for the online service with a credit or debit card.
Keep checking more about the Iran Visa waiver countries.
Is iVisa.com trustworthy?
Positively! We have been helping travelers for years. For this reason, we have the expertise to help you with the Iran Visa waiver countries.
Explore our customer reviews and confirm we have what you need for your next trip.
Where can I find more information?
Communicate with our customer support team, available 24/7. We can answer your questions about the Iran Visa waiver countries.
iVisa.com is here to give you a hand with any travel requirement.
iVisa.com Recommends
Visit Khaju Bridge, a gorgeous bridge with unique architecture and tile decoration. During the Safavid era, the Khaju Bridge became one of the most beautiful bridges in the world and was used as a dam. There is a building between the eastern and western sides, where you can see several rooms with paintings. The building was used by leaders and kings, who stayed here to watch the swimming and boating matches held on the artificial lake nearby. Also, you can see two stone lions representing the Bakhtiari corps and Isfahan guards on the eastern corners.
Explore the Vank Cathedral or Amena Pergic, the largest cathedral in Isfahan. This historical Armenian cathedral was founded in 1605 by Shah Abbas II in the Zereshk garden. For 50 years, it has been extended several times. The inside depicts Armenian architecture style, but the outside shows a unique Iranian style. The cathedral has a dome, massive walls, and high roofs. Also, you can see the Armenian vicarage of Iran and India.
The church also holds a few graves of historical characters of Iran, like Khachatur Kesaratsi, the father of the publishing industry, and Archbishop David. In addition, you have a museum, a library and offices surrounding the main building.