We know that you are ready to travel abroad and get to know many countries like Iran, but you should always keep in mind first if there are travel bans or any restrictions related to the COVID-19. So, is there a travel ban to Iran? The answer is no, but there are some travel requirements to consider like PCR tests and proof of vaccination.
We recommend you read the following article to learn more about the travel restrictions to visit Iran and also see how to apply for the Iran COVID-19 Self Declaration Form, which is available online at iVisa.com.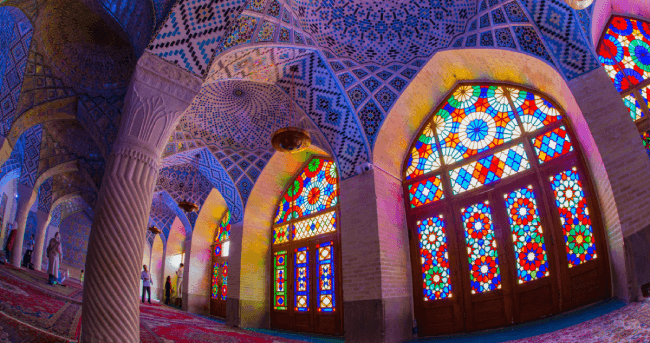 Frequently Asked Questions
What are the current COVID-19 entry restrictions to enter Iran?
Travel restrictions are changing quickly following news of the COVID-19 pandemic, which is why we recommend you refer to the Iran COVID-19 Self Declaration Form page to get the most up-to-date information related to these restrictions and therefore visit Iran safely.
Is there a travel ban to Iran?
There's no travel ban to Iran right now, only some travel restrictions depending on your health status, including having the vaccine or not. That's why we encourage you to visit our website to learn more about travel restrictions and get the most updated news about traveling to Iran safely.
What is the Iran COVID-19 Self Declaration Form and how to apply for it?
The Iran COVID-19 Self Declaration Form works as a health declaration to get valid entry into Iran. It does not replace a visa though, and it can be processed online by using iVisa.com. For that, you have to follow these steps:
Step 1: Fill out the online form with your general information and pick a processing option.
Step 2: Click on "review and checkout" to make sure the information is correct and pay the fees. After that, attach the corresponding items to the form.
Step 3: Once you're ready with that, submit the form and wait for your document by email inbox.
So, is there a travel ban to Iran? As you can see, there isn't, but remember to apply for your health declaration and follow the corresponding travel protocols.
What documents or items do I need to apply for the Iran COVID-19 Self Declaration Form?
If you're asking yourself: is there a travel ban to Iran? Keep in mind that there isn't, but you still need certain documents to get a health declaration and also enter the country. These are:
Your current passport.
A 2x2 passport-sized professional photo.
Your current debit or credit card for payments.
An email address to get the self-declaration form.
If you have more questions about the Iran COVID-19 Self Declaration Form, like for example "Is there a travel ban to Iran?", please continue reading below.
Cost/processing times?
The total price for your self-declaration form is based on certain factors like your nationality and also the processing speed you choose. With iVisa.com, you have three options:
Standard Processing Option: This is the most affordable option.

USD $24.49

-

24 hours

Rush Processing Option: If you prefer your document a bit faster for a higher price.

USD $43.49

-

8 hours

Super Rush Processing Option: The best option for travelers in a hurry.

USD $69.99

-

4 hours
How safe is it to apply with iVisa.com?
Our website offers high-quality software that won't put your private details in danger. However, you can always check our comments section to see what our clients think of us.
Are you still asking yourself: Is there a travel ban to Iran? Don't worry, read below for more help.
Where can I learn more about the Iran COVID-19 Self Declaration Form?
If you're still asking yourself: Is there a travel ban to Iran? Don't stress, reach out to our agents to get more help about that topic, or simply check more questions on iVisa.com.
iVisa.com Recommends
Tourism in Iran is diverse despite some of its geopolitical issues. This country has a lot to offer, including amazing activities like hiking and skiing in the Zagros mountains and Alborz. In Iran, you can also relax at the beaches in the Persian Gulf and the Caspian Sea. But that's not all, this country has a lot of destinations that offer historical value and that's why the arrivals have increased so much in recent years.
Iran is home to one of the most antique civilizations on Earth, which began with the formation of the Elamite kingdoms in the fourth millennium BC. This civilization was first united by the Iranian Medes in the 17th Century B.C. and reached its territorial height in the 6th century BC. By that time, Cyrus the Great founded the Achaemenid Empire, which became one of the largest empires in history.
Get your luggage ready to enjoy this fantastic nation!