Hello there!
As you know, the coronavirus has drastically changed how the world works, especially the travel industry. With all countries coming up with new methods and mechanisms to ensure safe travel, we at iVisa.com put in the work to make your travel hassle-free and easy.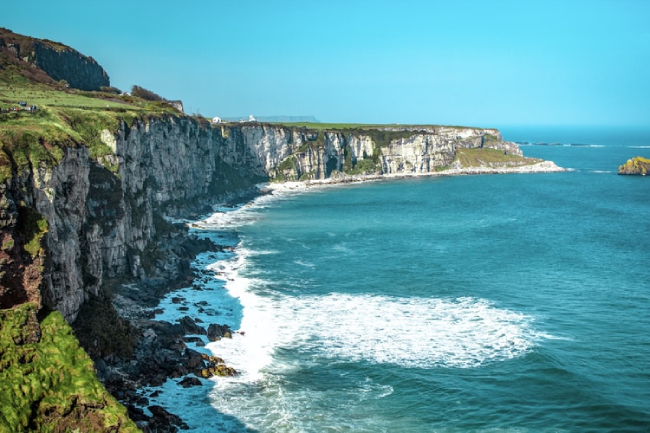 If you are traveling to Ireland, keep reading to understand how we can help you get there. We have designed the iVisa.com COVID-19 Passenger Locator Form to simplify the entire process for you!
FREQUENTLY ASKED QUESTIONS (FAQs)
WHY DO I NEED TO FILL OUT THIS FORM?
The Irish authorities have created the Ireland Passenger Locator in order to ensure the safety of all travelers as well as Irish locals. This form is compulsory so that they can have your contact information on record and stay in touch with you for any important COVID-19 related updates in the state.
The authorities will reach out to provide you with public health advice and to help with contact tracing, should there be a suspected or confirmed case of Covid-19 on a flight or ferry coming into Ireland. So it's important that you make sure the details entered in the COVID-19 Passenger Locator Form are factually correct!
Do I need a COVID vaccine or vaccination certificate to enter Ireland?
No, you don't. COVID vaccination certificates are not mandatory to enter Ireland. Now if you are a Covid vaccine certificate holder, you won't need to present a negative PCR test nor to follow a quarantine.
Approved vaccines are Pfizer, AstraZeneca, Moderna, Janssen.
You are fully vaccinated:
7 days after the second Pfizer-BioNTech dose
15 days after the second AstraZeneca dose
14 days after the Janssen vaccine
14 days after the second Moderna, Sinovac, or Sinopharm dose
Do I have to remain in quarantine?
Quarantine requirements: There are no quarantine requirements in Ireland.
AM I LEGALLY OBLIGATED TO COMPLETE THIS FORM?
Yes! One form should be completed for each passenger aged 16+ and must be kept on your person at all times. The form is valid for 15 days and you must have it, unless you are exempt by qualifying under the following conditions:
You have come from Northern Ireland
You will be leaving from the port or airport of arrival without exiting
You have a Certificate for International Transport Workers
You're a part of an aircraft or ship crew
You are a foreign diplomat
Unless you meet any of these exemptions, it's time for you to start filling out the COVID-19 Passenger Locator Form. All you will need is your passport and 15 minutes!
HOW MUCH DO I HAVE TO PAY FOR IT?
Since we designed the COVID-19 Passenger Locator Form to be customized to you and your unique requirements, we've put forward 3 options for the pricing and time options that are detailed here:
Option 1: The "Standard option" will give you the basic services that takes

24 hours

to deliver and is priced at

USD 20.00

.
Option 2: The "Rush option" is for you if you need to get your form within

8 hours

and is priced at just

USD 35.00

.
Option 3: The "Super-Rush option" will prove useful for your urgent needs - you'll get your form in

4 hours

, at only

USD 60.00

.
You can confirm your application by completing the payment using PayPal or a credit/debit card. We're always here to help if you need it. Talk to us at any time!
WHAT DO I DO ONCE I ENTER IRELAND?
As a citizen of the United States of America, a country that not included on the COVID-19 Green List, you must follow the restricted movement procedure for 14 days on entry into the State.
What does this mean? You must stay indoors and avoid contact with other people, public places, public transport, and social situations as much as possible. Cannot avoid social situations or have to stay outdoors? In that case, you'll need to maintain 2 meters distance from other people and avoid direct contact. Make sure you have the downloaded COVID-19 Passenger Locator Form on you at all times and avoid the risk of being penalized.
DEVELOPING SYMPTOMS? HERE ARE SOME DO'S AND DON'TS
Do:
Try and stay calm
Maintain quarantine requirements
Contact your General Practitioner and follow their guidance
Or call HSELive on 1850 24 1850 as soon as you can!
Don't:
Go to work, school, religious services or public areas
Use public transport or taxis
Invite visitors to your home
Visit others, even if you usually care for them
Go to the shops or pharmacy unless it's absolutely necessary - where possible, order your groceries online or have some family or friends drop them off
Meet face-to-face with older people, anyone with a long-term medical condition or pregnant women.
Let us know if you have any other queries by reaching out to us via email or by just clicking here and talking to us.
Awesome! Looks like you're all set to go. Apply now and get yourself one step closer to the Irish coast.