The rustic country of Ireland not only has beautiful and diverse landscapes but also a delightfully artistic culture. While the country opens its welcoming doors for travellers, it has put in place certain rules and regulations to prevent and contain the spread of coronavirus.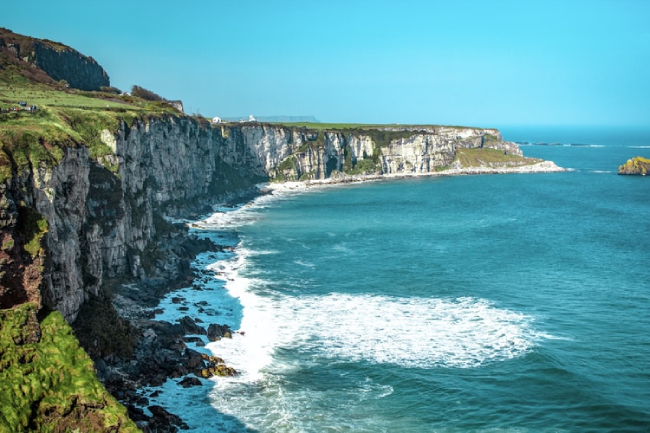 Want to know what exactly you'll need in order to enter Ireland safely? It's simple! Just fill out iVisa.com's COVID-19 Passenger Locator Form and you're good to go! Read our quick FAQ list to understand more.
FREQUENTLY ASKED QUESTIONS (FAQs)
WHAT IS THE PURPOSE OF THE COVID-19 PASSENGER LOCATOR FORM?
The iVisa.com's COVID-19 Passenger Locator Form is a simple online form that you must fill out before entering Ireland. This form will help in tracking the spread of coronavirus by monitoring travellers like you, through the contact information you will have provided through the form. In case of any updates or risk of infection, the relevant authorities will alert you of changes.
Not filling out a form is actually a punishable offence, unless you are:
Travelling from Northern Ireland
Leaving the state directly from the port or airport of arrival without otherwise exiting it
A holder of a Certificate for International Transport Workers
Part of the aircraft or ship crew
A foreign diplomat
So if you're not one of the above, go ahead and start filling out iVisa.com's simplified form now!
Do I need a COVID vaccine or vaccination certificate to enter Ireland?
No, you don't. COVID vaccination certificates are not mandatory to enter Ireland. Now if you are a Covid vaccine certificate holder, you won't need to present a negative PCR test nor to follow a quarantine.
Approved vaccines are Pfizer, AstraZeneca, Moderna, Janssen, Sinovac, Sinopharm, Covaxin, Nuvaxovid.
You are fully vaccinated:
7 days after your second Pfizer-BioNTech dose
15 days after your second AstraZeneca dose
14 days after the Janssen vaccine
14 days after your second Moderna, Sinovac, Sinopharm, Covaxin, Nuvaxovid dose
Do I need a negative COVID-19 test result to enter Ireland?
COVID test prior to arrival- unvaccinated travelers only: PCR within 72 hours.
COVID test exemptions: Children under 11 and fully vaccinated travelers
Do I have to remain in quarantine?
Quarantine requirements: There are no quarantine requirements in Ireland.
HOW DO I APPLY FOR THE COVID19 PASSENGER LOCATOR FORM?
We have simplified the entire process into four easy steps:
1.Fill out the form by entering your contact, passport and travel details.
Select a processing mode that fits your requirements. We have three options:
Standard Processing Time - will deliver within

24 hours

costs

USD 24.00

.
Rush Processing Time at the price of

USD 42.00

, will deliver within

8 hours

.
Super Rush Option will deliver in

4 hours

, at only

USD 72.00

!
3.Recheck the information you've provided in the form. This is important!
4.Pay the relevant fee using Paypal or use a credit/debit card.
Submit the form and crack open a cold one. iVisa.com will handle the rest! Once everything is confirmed, we will email the form to you as a QR code. What're you waiting for? Apply now!
WHY SHOULD I FILL THIS FORM?
The contact and travel information you will enter into the passenger locator form is important, because if the Irish health authorities have any updates regarding suspected or confirmed cases of coronavirus (ie. contact tracing) that they need to send to you, they will need to contact you directly.
Apart from this, they may want to contact you to verify the information you provided on the form in the 14 days following your arrival or provide you with public health information relating to COVID-19.
So for the sake of your well-being and others, make sure you fill out iVisa.com's COVID-19 Passenger Locator Form and keep it on your person at all times!
WHEN I REACH IRELAND, WHAT DO I NEED TO DO TO STAY SAFE?
For the safety of passengers and locals, citizens from locations not included on the COVID-19 Green List must follow restricted movements for 14 days from the date of entry into Ireland.
Try your best not to come in contact with anyone and avoid public spaces and services for example: transport, cafes etc. If you feel you cannot restrict your movements then try to follow public health advice and restrict your movements as much as possible. If you develop a fever or any respiratory symptoms, remain calm and call your GP or HSELive on 1850 24 1850.
Remember, it's only for 14 days and it's for everyone's well-being. If you have any more questions about the specifics, reach out to us and we'll be happy to help you!
WHAT IF I HAVE MORE QUESTIONS?
You are our number one priority, and we are always ready to help! Talk to us and unburden yourself. Let us answer all your questions and make sure you are well equipped for your trip to Ireland.
Seems too easy? That's because it just is. Get going and fill out the iVisa.com Passenger Locator form now!