The year 2020 has sure been tough to handle. While it may seem like all hope is lost, we're here to inform you that isn't the case. If you are a Spanish citizen looking to get into Ireland during this time, all you have to do is ensure you are up to date with the latest procedures by using iVisa.com's COVID-19 Passenger Locator Form that will allow you to do so with ease.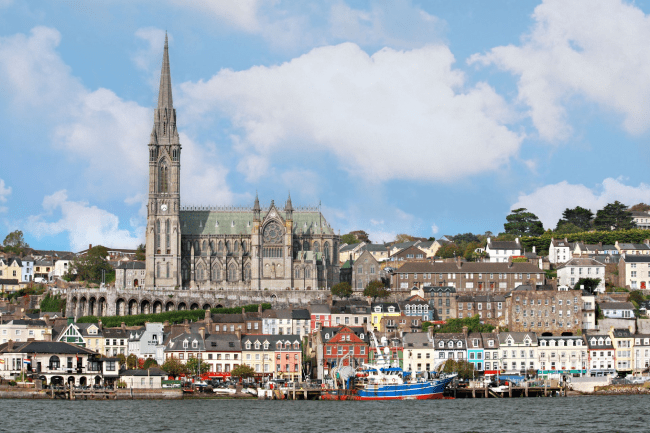 Not sure what that might look like? Keep reading the FAQs to find out more about how iVisa.com can help you with the Ireland COVID-19 Passenger Locator Form. We'll detail the requirements for you so you can have all the information you need to travel, stress-free.
FREQUENTLY ASKED QUESTIONS (FAQs)
WHAT FORMS DO I NEED TO FILL TO ENTER IRELAND?
If you are entering Ireland from Spain, you must fill in an online form before you arrive called the COVID-19 Passenger Locator Form. This is important as the details you provide in the form will be used to contact you in the 14 days from your date of entry to verify and provide you with public health advice.
In case of any confirmed or suspected cases of COVID-19, it will also be used for contact tracing. This document will be valid for 15 days after arrival. Check out iVisa.com's Ireland COVID-19 Passenger Locator Form and see for yourself how simple the process really is!
Do I need a COVID vaccine or vaccination certificate to enter Ireland?
No, you don't. COVID vaccination certificates are not mandatory to enter Ireland. Now if you are a Covid vaccine certificate holder, you won't need to present a negative PCR test nor to follow a quarantine.
Approved vaccines are Pfizer, AstraZeneca, Moderna, Janssen, Sinovac, Sinopharm, Covaxin, Nuvaxovid.
You are fully vaccinated:
7 days after your second Pfizer-BioNTech dose
15 days after your second AstraZeneca dose
14 days after the Janssen vaccine
14 days after your second Moderna, Sinovac, Sinopharm, Covaxin, Nuvaxovid dose
Do I need a negative COVID-19 test result to enter Ireland?
COVID test prior to arrival- unvaccinated travelers only: PCR within 72 hours.
COVID test exemptions: Children under 11 and fully vaccinated travelers
Do I have to remain in quarantine?
Quarantine requirements: There are no quarantine requirements in Ireland.
WHAT INFORMATION WILL I NEED TO FILL IT?
In order to fill out the online form, you will only need the following to complete your application:
Your basic biodata
Contact information
A Passport that is valid for 186 days after arrival
Travel itinerary (date/city of arrival/departure, mode of transport, cities you plan to visit, duration of stay)
That's about it. Seems easy, right? Get going and fill out the iVisa.com Passenger Locator form now!
WHAT ARE THE STEPS TO FILL OUT THE FORM ONLINE?
We have made the process to get this form in your hands super easy so you can get it done in no time! Here are the details of the steps:
1.Fill out the form by answering a few simple questions regarding your contact details, passport, and travel details.
2.Next, select the processing time that fits your requirements.
3.Then you can confirm the information provided in the form. This is important!
Lastly, you can pay using Paypal or use a credit/debit card.
Eso es todo. Submit the form and iVisa.com will handle the rest. Once your Ireland passenger locator form is verified, we will email it to you as a QR code!
HOW MUCH IS THE PROCESSING FEE AND WAIT TIME?
We have three process speeds that you can pick according to your time and budget needs!
First is our Standard Option, which is useful if you have more than

24 hours

to plan and will cost you

USD 24.00

.
Next is our Rush Option at the price of

USD 42.00

, which will be handy if you only have around

8 hours

on hand.
Last is the Super Rush Option, for those of you that need our services urgently, we can get it done for you in

4 hours

, at only

USD 72.00

!
You are our #1 priority, and we always want to help! Talk to us if you have any questions and we'll make sure you are well equipped for your trip to Ireland.
CAN I REACH OUT IF I HAVE MORE QUESTIONS?
Absolutely! We're always available to answer any doubts you may have. All you have to do is click here and you'll be connected to one of our dedicated customer agents.
¡Estás listo, vamos! Apply now to get your COVID-19 Passenger Locator Form in just a few minutes.