Do you want to know how to renew your Irish passport without having to leave home? Then, you have an excellent alternative at your fingertips, thanks to iVisa.com.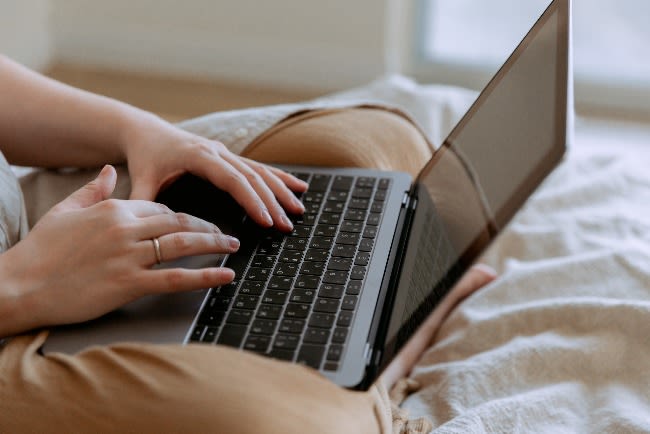 Apply for Irish passport renewal online with our services so that you can have a complete guide on what to do to get your new passport easily. This way, you can save yourself the visit to the passport office or any other bureaucratic process.
Learn more about this passport renewal process below.
Frequently Asked Questions
Who is this passport renewal service for?
You can apply for Irish passport renewal online if you meet the following criteria:
You must be an Irish citizen.
Your passport must be about to expire.
You must be 18 years old or older. The process changes a little for minors.
Also, keep in mind that this service is available for Irish citizens living in Ireland or:
Northern Ireland
Great Britain
Australia
New Zealand
The United States
See how to apply for Irish passport renewal online below.
Why use a completely online Passport Renewal service?
We offer you the service to do the entire process at home and with full-guided information on what to do every step of the way. This is helpful for you to get your new Irish passport on time and avoid wasting time visiting the consulate or embassy.
Additionally, we provide up-to-date information and monitoring service for your passport so that you can stay alert to it.
Do you want to see how to apply for Irish passport renewal online? Then read the question below.
How does the Passport Renewal Service with iVisa.com work?
To apply for Irish passport renewal online, you only have to follow these steps:
Step 1: Complete the application form with your details and select a processing speed.
Step 2: Upload and attach a recently taken passport-style photo.
Step 3: Pay for the corresponding fees with your debit or credit card and monitor the process with the information we send you by email.
After that, get ready to receive your new passport very soon!
You can renew your Irish passport online from anywhere in the world, as long as your previous Irish passport is no more than 5 years out of date. Therefore, be aware that the passport service may ask you to submit your passport depending on certain conditions. One of them is if the passport book has over 12 months of validity remaining. In that case, we will inform you in advance.
Also, notice that your previous passport will be canceled when the new one arrives and that you do not have to verify your identity when renewing your passport online.
How much does the Irish passport renewal cost?
The government fee for a standard 34-page passport is €75. Our processing fee at iVisa.com is €20. This includes helping you with the process and access to our 24/7 customer services agents who will answer all your inquiries.
Your new passport will arrive within 10 to 15 business days and will be valid for the next 10 years.
Can I trust iVisa.com?
You can trust our services because we guarantee easier processing to renew your passport safely. However, if you're unsure about it, then head up to our comment section.
Where do I find more information?
We invite you to apply for an Irish passport renewal online using our services! This way, you will get your passport renewed within a few days and in the easiest way possible. However, if you still have questions about this process, then contact our agents at any time.
iVisa.com recommends
If you're a curious traveler, then you probably want to visit Portugal anytime soon, as it is one of the top visited countries in Europe, especially for the Irish.
Portugal has many things to offer you an unforgettable experience. One of them is the Jerónimos Monastery (Mosteiro dos Jerónimos de Belém). This place is a great example of Portugal's Golden Age of Discovery. It is also one of the nation's most revered buildings, so it is a must-see on your agenda.
Another place you must visit when traveling to Portugal is the Palácio Nacional de Sintra, located on the Lisbon Coast. UNESCO acknowledges this location as a World Heritage cultural landscape, and it's not for less with the impressive beauty of this location, especially when walking around the old town of Sintra Velha.
If you're more into nature, then you should try hiking the Gerês Mountain Range. The Serra do Gerês is a mountain range with a unique beauty that you can find in the northern Minho region. This area is crisscrossed by old granite trails, which are signposted for hikers to follow, so if you're brave enough to try this out, rest assured that you will be safe!