Is your Irish passport about to expire, and do you want to know if you can renew it online? Don't worry; we've got your back this time. Luckily for you, you can renew your passport within a few days and with very little effort thanks to iVisa.com.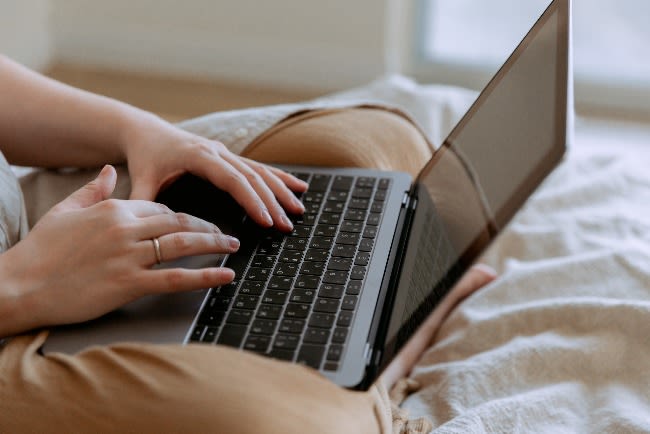 So, the main question is: Can you renew your Irish passport online? And as we mentioned before, you can do it thanks to the online passport renewal process the Irish Government launched. On our website, you can do this process in less time than usual and with only a few items on hand.
If you're thinking about renewing your Irish passport soon, then continue reading the information below.
Frequently Asked Questions
Who is this passport renewal service for?
This passport renewal process is available for Irish citizens that meet these criteria:
Their passports are expired (or about to expire).
They are citizens of Ireland (not foreigners).
Besides, this process is online and available for Irish citizens that live in:
Northern Ireland
Great Britain
Australia
New Zealand
The United States
You already know the answer to this question: Can you renew your Irish passport online? But keep reading below to learn more about this process.
Why should I use a completely online Passport Renewal service?
Because our service allows you to renew your passport from home without having to visit an embassy or consulate.
Besides, we offer faster processing for you to get your new passport safely. We also give you a tracking service so that you know when your passport is ready and on its way.
So, Can you renew your Irish passport online? Yes, you can! Read the information below to learn more about it.
How does the passport renewal service with iVisa.com work?
To renew your Irish passport online, you must follow this 3-step online process:
Step 1: Answer the online request form with your personal information.
Step 2: Upload and attach a recently taken passport-size photograph.
Step 3: Pay for your passport's fees using your debit or credit card and monitor the process with the information we send you by email.
Now simply sit back and wait for your new passport, and that's all!
Keep in mind that this process is available for your Irish passport as long as it is no more than 5 years out of date.
You should also consider that the passport service may ask you to submit your passport under certain conditions. For example, if the passport has over 12 months of validity remaining.
Your previous passport will be invalid once the new one arrives. There's no need to verify your identity while doing the renewal process.
Now that you know the answer to this question: Can you renew your Irish passport online? We recommend you read the prices below.
How much does the Irish passport renewal cost?
The government fee for a standard 34-page passport is €75. Our processing fee at iVisa.com is €20. This includes helping you with the process and access to our 24/7 customer services agents who will answer all your inquiries.
Your new passport will arrive within 10 to 15 business days and will be valid for the next 10 years.
Continue reading to learn more about this topic: Can you renew your Irish passport online?
Can I trust iVisa.com's service?
Yes, feel safe using our online platform to renew your passport! We offer a reliable platform that won't jeopardize your private information. If you're not sure about it, feel free to go to our reviews section.
Where do I find more information?
Do you still have doubts about this question: Can you renew your Irish passport online? Then reach out to our agents by chatting online. They're ready to help you 24/7!
iVisa.com recommends
Now that you have all the most important information to renew your Irish passport, why don't you plan a trip to any of the beautiful Spanish Islands? Spain's islands are divided into two areas: The Balearic Islands and the Canary Islands.
The Balearic Islands are located in the Mediterranean Sea, and these are Mallorca, the popular Ibiza, Menorca, and Formentera.
The Canary Islands are located close to Morocco's African coast, and these are Tenerife, Fuerteventura, Gran Canaria, El Hierro, La Gomera, Lanzarote, and La Palma.
Spain's smallest Balearic island is Formentera, which is why you can reach it only with a short ferry ride from the loud island of Ibiza. This island has a relaxing vibe, and it's a perfect getaway for those travelers who prefer to enjoy silence and nature in peace. Contrary to Formentera, Mallorca is the largest of the Balearic islands. Its capital city, Palma, is where millions of tourists arrive to start their fabulous adventure. In this place, you can find numerous resorts with affordable and complete package vacations. As you can see, Spain is a perfect country for summer vacations.