This article is for you if you are thinking about applying for the Irish passport renewal abroad. At iVisa.com we help you to make this process fast and easy, completely online. You don't need to worry about doing the process at the embassy.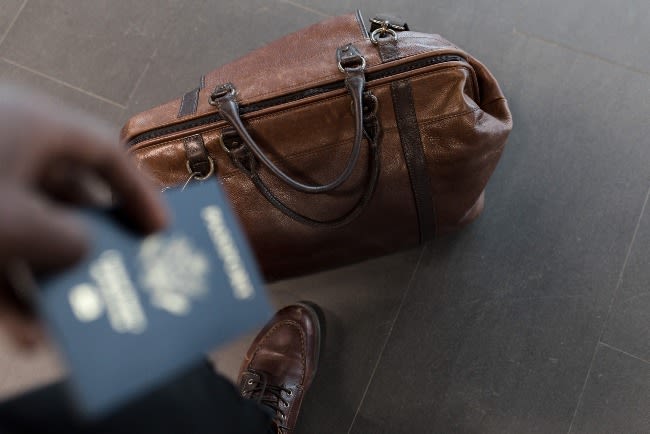 Here you will find the most popular questions about Irish passport renewal abroad. Let's start!
Frequently Asked Questions
Can I get my Irish passport renewed if I am in another country?
Yes, you can renew your Irish passport if you are a resident of the following countries and if it is your first time renewing.
Ireland
Northern Ireland
Great Britain
Europe
Australia
Canada
New Zealand
The United States
Who can renew a passport in Ireland?
Irish adult citizens are eligible to apply for the Irish passport renewal abroad following this criteria:
You need to have your current passport in your possession.
The passport needs to be in a perfect state.
You must be 18 years old or over.
Your current name is seen in your current passport.
You should have obtained your last passport after or at 16 years old.
What are the exceptions for doing the online process?
First time applicants
Application for a child
If your passport was issued more than 15 years ago
If your current passport is lost or stolen
How can I apply for the Irish passport renewal abroad?
For your Irish passport renewal abroad you are required to follow the next steps:
Step 1 Fill out the application form with all your personal details.
Step 2 Attach a recent passport photo.
Step 3 Pay the fees using a debit or credit card.
When will I have my passport?
When you make the process for the Irish passport renewal abroad this can take 10-15 business days. So in little more than a week, you will have your new Irish passport.
How much is the government fee?
These are the government fees for the Irish passport renewal abroad
The Standard Process 10-year, 34-page passport
Passport Online – €75
How soon will I get my new Irish passport and what does it cost?
Right now this service is not available with iVisa.com, but it will be soon! Please keep checking back for more information on prices and processing times.
Can I trust iVisa.com?
Absolutely, At iVisa.com we care about your security, so we have high security servers and all information is encrypted and fully protected. See our review section to know more about us and our services.
We want to help you with this process, now to do it online is more simple than before!
I have other questions; How can I contact you?
If you have any other questions about Irish passport renewal abroad, don't worry, we have a great support team at iVisa.com 24 hours a day, 7 days a week for you.
iVisa.com Recommends
We give you some recommendations to choose the best option to explore the world, your future destination.
Kyoto is one of the most popular tourist destinations in Japan. It has many attractions that draw people from different parts of the world. This is due to its rich history and culture, which reflects the past of Japan. The temples and shrines are there to remind humanity about the deep rooted traditions and rituals of this old country.
The following are examples of some of the temples and shrines in Kyoto: Theofs; Rinzai-Ji Temple which is a spiritual center for Zen Buddhism; Higashiyama-kuji Temple which was founded by Nagarjuna in 857 AD; Ginkakuji Shrine, also known as Silver Pavilion which was built by Yoshimasa in 1482 AD.
There are others including the Joruri Ji, Kiyomizu-dera, Kodaiji, Ryoanji, Sanjusangendo and Shoryo-in. These temples and shrines form a significant part of Kyoto's history. They tell us how rich the heritage of this city is.
The Fushimi Inari Shrine is another sacred place that people visit when they want to spiritually connect with nature. It is interesting to know that behind each structure in this shrine are different myths worth knowing about. The most popular one among English speakers is the tale of the White Rabbit in the Moon who was spotted by an old man while he was resting under a tree after work. He was so fascinated by what he saw that he decided to build a shrine for this mysterious being.