If you are reading this, it is because you are living in Belfast and thinking about renewing your Irish passport. Don't worry, here at iVisa.com, we help you with this process that is 100% online, you don't need to take time to go to the embassy in person.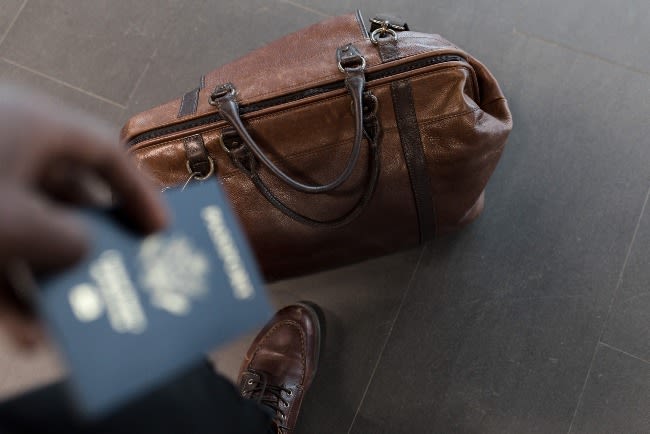 Here in this article, you will find the most popular questions about the Irish passport renewal Belfast and how to do this process in a simple and fast way.
Frequently Asked Questions
How do I know that I can make this process online?
The first thing that you need to know is that you can get an Irish passport online, following the step-by-step instructions that will be provided. You can renew online as long as your previous Irish passport is no more than 5 years out of date.
You do not have to verify your identity when renewing your passport using the online service. If your current passport has more than 12 months of validity remaining at the time of your renewal application, you will have to send the original passport by post.
Please follow these steps to complete your Irish passport renewal Belfast
You need to answer the questions in the application form and upload a passport photo. Pay for the government fee and the iVisa.comservice fee.
You can check your Irish passport renewal progress with the details we will share about Irish passport renewal Belfast.
What documents do I need to have to renew my passport?
You need these requirements to complete the Irish passport renewal Belfast
A digital photograph
An email address
A Credit/debit card (Visa, MasterCard, Diners Club International and American Express cards are accepted)
How long do I need to wait to get my Irish passport?
Once you make the Irish passport renewal Belfast application, you will have your new passport in 10 to 15 business days.
Important The Passport Service may ask you to submit your passport. For example, if the passport has more than 12 months of validity remaining, it must always be submitted.
Your previous passport will be canceled when your new passport arrives. Our system will then make it invalid for travel.
How much is the government fee?
These are the government fees for renewing a passport in Ireland:
The Standard Process 10-year, 34-page passport
Passport Online – €75
How soon will I get my new Irish passport, and what does it cost?
Right now this service is not available with iVisa.com, but it will be soon! Please keep checking back for more information on prices and processing times.
Can I trust iVisa.com?
Of course! At iVisa.com we have more than a decade of helping with visa processes for people around the world. We invite you to check out our review section to learn more about us, and about the Irish passport renewal Belfast.
I have other questions; How can I contact you?
If you have any other questions about the Irish passport renewal Belfast, we have a great support team at iVisa.com 24 hours a day, 7 days a week for you.
iVisa.com Recommends
Go to Cancun!
Cancun, Mexico is a city that is located on the Southeast Coast of the Yucatan Peninsula. It is a popular tourist destination for those looking to enjoy all that Mexico has to offer. The first stop for many visitors to Cancun is the hotel zone on Avenida Tulum. The atmosphere of the hotel zone is festive and lively. As you walk down the scenic paths, you will hear Mariachi music playing in the background. It is an interesting contrast to see people wearing sombreros while walking around what looks like Hawaii, but this is just another example of how unique Mexico's culture truly is. As great as the hotel zone sounds, it does not offer much for those who are looking to learn about local history. That would require a trip out of the city and to one of Cancun's top attractions: Chichen Itza! Chichen Itza was once home to many Mayan cities centuries ago, but now it has become one of Mexico's main tourist destinations. Many people come to see the main attraction in Chichen Itza, which is the Pyramid of Kukulkan. This pyramid has become a popular photo spot for all of the tourists who visit Cancun Mexico. If you want to get closer to your favorite celebrities then you should consider visiting the Cancun Underwater Museum! The museum consists of 400 statues placed under water so they can be admired by both swimmers and divers.