This article will explain what you need for the Irish passport renewal from USA, because at iVisa.com we want to help you with this online process.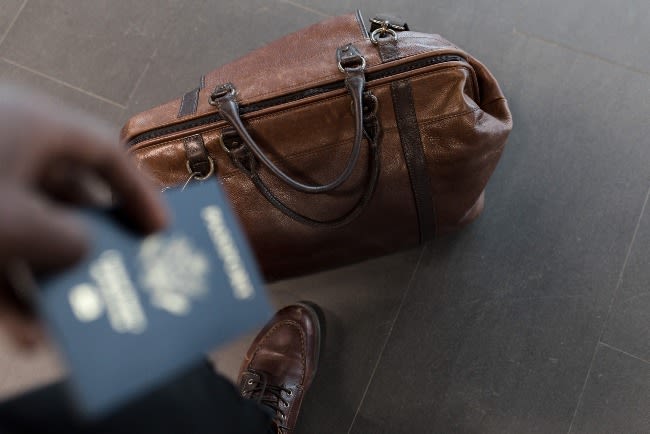 Read the next frequently asked questions that are the most commonly asked, we give you all the answers here about your application for your Irish passport renewal from USA
Frequently Asked Questions
How to apply for the Ireland passport renewal form?
First thing that you need to know is that you can get an Irish passport online, following the step-by-step instructions that will be provided. You can renew online as long as your previous Irish passport is no more than 5 years out of date.
You do not have to verify your identity when renewing your passport using the online service. If your current passport has more than 12 months of validity remaining at the time of your renewal application, you will have to send the original passport by post.
You are required to have the following for the Irish passport renewal from USA:
A digital photograph
An email address
A Credit/debit card.
How much is the government fee?
These are the government fees for the Irish passport renewal from USA:
The Standard Process 10-year, 34-page passport
Passport Online – €75/ / $86.71
How much is this process for the Ireland passport renewal form?
Right now this service is not available with iVisa.com, but it will be soon! Please keep checking back for more information on prices and processing times.
How much time do I need to wait to have my new passport?
Once we process your application, it will take between 10 or 15 business days to receive your new passport.
Can I trust iVisa.com?
Of course! At iVisa.com we have more than a decade of experience of helping people around the world with their visa processes. To feel more secure about starting this process, we invite you to check out our reviews section to know more about us, and about the Irish passport renewal from USA.
I have other questions; How can I contact you?
If you have any other questions about the Irish passport renewal from USA, we have a great support team at iVisa.com 24 hours a day, 7 days a week for you.
Let's start this process today!
iVisa.com Recommends
Go to Bangkok:
Bangkok is the capital of Thailand and according to several sources, one of the most visited cities in the world.
The city is made up of two distinct areas, one being Rattanakosin Island, which spans 44% of the city's total land area, and Khlong Toei on the mainland side. The Rattanakosin Island is home to Bangkok's old town, which offers a complex network of canals with traditional Thai style residences tucked inside. The other area in Bangkok is Khlong Toei which seems to be undergoing gentrification with many expensive apartment complexes popping up around Soi Lardkrabang 23. There are an abundance of places to visit when in Bangkok.
Rattanakosin's Wat Pho temple, the Royal Grand Palace are just some of the popular attractions to visit when in Bangkok. There is also world-class shopping in Suvarnabhumi Airport -Terminal 21 mall near Bang Na, Soi Lardkrabang 23, or simply on Khao San Road.
The smell of Thai cooking (naturally, all those spicy ingredients) is pervasive, though not unpleasant. When you want to escape the smell of food there are several ways to do so. You can visit one of Bangkok's many nice parks or walk along the riverfront.
Bangkok is home to very friendly locals who will go out of their way to help you settle in, find your way around town or even advise on some great places to eat! The cost of living may be more expensive than what you're used to back home but with this information you can adapt, save money and enjoy life in Bangkok.
The vibrant metropolis of Bangkok is full of amazing attractions; it's also the largest city in Thailand and there is plenty of space.