If you are living in New Zealand and you are a citizen or Ireland but you need an Irish passport renewal in New Zealand, you don't need to worry, you can do this process completely online with iVisa.com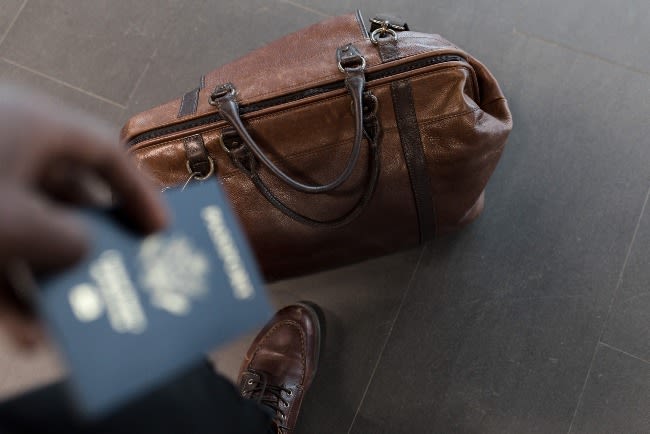 Frequently Asked Questions
How is the process to apply for the Irish passport renewal?
The first thing that you need to know is that you can get an Irish passport online, following the step-by-step instructions that will be provided for theIrish passport renewal in New Zealand
Remember, you can renew online as long as your previous Irish passport is no more than 5 years out of date.
You do not have to verify your identity when renewing your passport using the online service. If your current passport has more than 12 months of validity remaining at the time of your renewal application, you will have to send the original passport by post.
You need the following for the Irish passport renewal in New Zealand:
A digital photograph
An email address
A Credit/debit card (Visa, MasterCard, Diners Club International and American Express cards are accepted)
How much is the government fee?
These are the government fees for the Irish passport renewal in New Zealand
The Standard Process 10-year, 34-page passport
Passport Online – €75
How much is the process for the Irish passport renewal?
Right now this service is not available with iVisa.com, but it will be soon! Please keep checking back for more information on prices and processing times.
How much time do I need to wait to have my passport?
Once we process your application, it will take between 10 or 15 business days to receive your new passport.
Can I trust iVisa.com?
Of course! At iVisa.com we have more than a decade of experience of helping people around the world with their visa processes. To feel more secure about starting this process, we invite you to check out our reviews section to know more about us, and about the Irish passport renewal in New Zealand.
I have other questions; How can I contact you?
If you have any other questions about the Irish passport renewal in New Zealand, we have a great support team at iVisa.com 24 hours a day, 7 days a week for you.
Let's start this process, no matter if you are living in New Zealand, start to have amazing adventures with your new passport.
iVisa.com Recommends
Go to Madrid!
Madrid is a beautiful city that offers a variety of tourist sites. You can visit the town's main area, which is called Plaza Mayor. It's a large square surrounded by buildings with a small fountain in the center.
The buildings at Plaza Mayor are an example of the change from medieval times to classical age which you can also find in other areas of Madrid.
The best way to get here is by metro, as it's fast and has a lot of lines that will take you anywhere with just one ticket. In case you need help, there are also information desks around the city, so don't be afraid to ask for help if you have any questions about the town or how to travel with the metro.
There is also another museum called Reina Sofía National Art Center that was designed by American architect Richard Meier and it presents modern art from different periods such as conceptualism and pop art among others such as Duchamp (famous for his Mona Lisa with a moustache) and Picasso.
Madrid is mainly known for its football team which plays at the Santiago Bernabéu Stadium. If you happen to visit Madrid during football season, this is one of the main things you should see as it's one of the biggest clubs in Spain and has won major titles such as 10 European Cups (the equivalent to winning the UEFA Champions League).
The last important spot we recommend visiting is Parque del Buen Retiro which has several activities such as swinging in one of the swings or renting a paddle boat to take around the lake. It's also an ideal place for picnics and if you are into running, there is a trail around the park which is about 2 kilometers long where some people jog every morning.
We hope this helps you plan your trip to Madrid and feel free to ask any questions or give us feedback!