If you need to renew your passport but live in Australia, it is not a problem. This process can be done easily and quickly online. In iVisa.com, we help you with your Irish passport renewal online Australia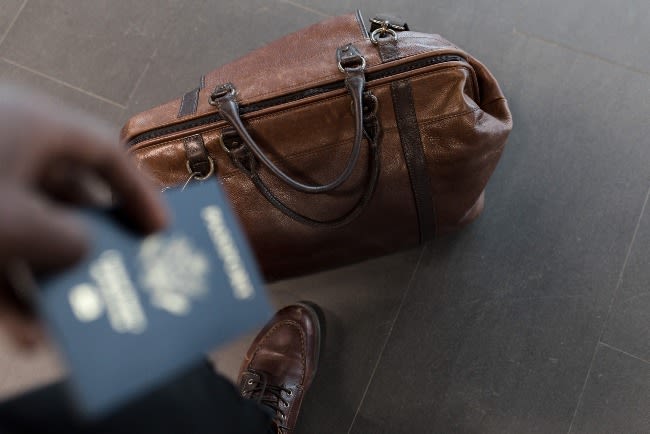 Read below the most popular and frequently asked questions about this process. This will help you a lot in your process.
Frequently Asked Questions
How does the Irish passport renewal online Australia with iVisa.com work?
First, you need to know that you can get an Irish passport online, following the step-by-step instructions provided for the Irish passport renewal online Australia. Remember, you can renew it online if your previous Irish passport is no more than 5 years out of date.
You do not have to verify your identity when renewing your passport using the online service. However, if your current passport has more than 12 months of validity remaining at the time of your renewal application, you will have to send the original passport by post.
These are the items you need for the Irish passport renewal online Australia
A digital photograph.
An email address.
A Credit/debit card (Visa, MasterCard, Diners Club International, and American Express cards are accepted).
Important Your previous passport will be canceled when your new one arrives.
How much is the government fee?
These are the government fees for the Irish passport renewal online Australia
The Standard 10-year, 34-page passport
Passport Online – €75
How much does the Irish passport renewal cost?
Right now this service is not available with iVisa.com, but it will be soon! Please keep checking back for more information on prices and processing times.
How long do I need to wait to have my passport with me?
Once we process your application, it will take between 10 and 15 business days to receive your passport and start to enjoy a new experience of trips around the world.
Can I trust iVisa.com?
Absolutely! You can trust iVisa.com for your process about the Irish passport renewal online Australia. We invite you to read our clients reviews. Let's start this adventure together.
I have other questions. How can I contact you?
If you have any questions about the Irish passport renewal online Australia, don't worry! We are here to help you with our amazing support team.
iVisa.com Recommends
Go to New York!
New York has many places to visit that are both historic and modern.
One of the oldest buildings in America can be found here, it is called Federal Hall National Memorial. Visitors can also enjoy the history of New York by visiting the old harbor or by exploring the historic downtown district.
This includes several monuments and attractions, including Brooklyn Bridge, Wall Street, Statue of Liberty, Empire State Building.
There are also some very modern tourist spots to visit in New York City such as Times Square or Broadway, where you can see performances out of London's West End.
Federal Hall National Memorial is the oldest building in America. It was once the site of the New York City Hall, where George Washington took his oath of office as president. Visitors can enjoy a museum that depicts this historic event and learn about it from guides dressed up to look like soldiers from Revolutionary times.
Brooklyn Bridge is one of the most famous attractions in New York City because it connects Manhattan with Brooklyn. This bridge has survived modern earthquakes and heavy traffic, so visitors will find that it still stands strong despite its age.
Wall Street is another well known attraction located in New York City's Downtown district. Many financial institutions are found here including the New York Stock Exchange and Federal Reserve Bank of New York.
The Statue of Liberty is recognized as an American symbol of freedom. It was gifted to the United States by France in 1886 and has become a must-see attraction for visitors around the world. The Empire State Building is recognized as one of the tallest buildings in New York City, where visitors can enjoy panoramic views from its observatory.
Times Square is located between Broadway and Seventh Avenue, where tourists can buy tickets for Broadway shows or visit all sorts of shops. This area is known for displaying advertisements on large screens that make it well suited for viewing at night because they are beautifully lit up. Broadway made its debut back in 1752 with Benjamin Franklin's The Merchant of Venice, but today it attracts many theater fans with various shows that can be enjoyed on any budget.