Currently, there are no Israel covid green countries in the world. The available risk levels include very high (red), high (red-orange), moderate (orange), low (light orange), and unknown (gray). No green countries reported so far, which means that quarantine is mandatory upon arrival in Israel for all international travelers. Coming from a green country would exempt the passenger from this isolation requirement.
An Inbound Passenger Statement is essential for entry into Israel. You may apply today for this health declaration through iVisa.com's website.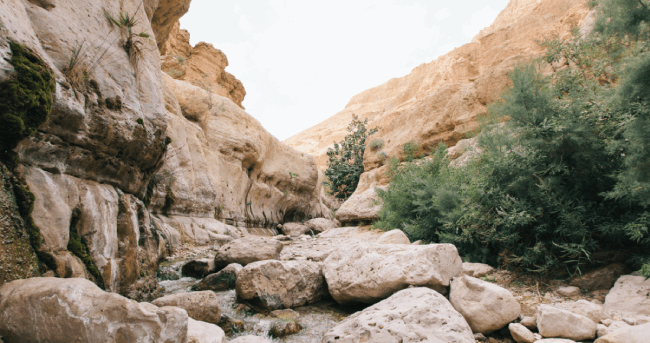 What do I need to know about the Israel covid green countries?
Traveling from Israel covid green countries means to be exempt from quarantine upon arrival in Israel.
There are currently no green risk level countries in the world.
Most of the countries in the world are red risk level meaning obligatory isolation upon arrival in Israel for all the foreign travelers.
The Inbound Passenger Statement will be required for all travelers who wish to enter Israel's territory.
This is a health declaration whose application form is available on iVisa.com's website.
Frequently Asked Questions
What is an Inbound Passenger Statement?
It's an essential form that the passenger must submit no more than 24 hours before traveling to Israel. It has two sections: personal information and health declaration.
Is it required to display proof of negative PCR (covid19) test results at the airport in Israel?
Yes. The test should be taken within 72 hours before the journey to Israel.
What about those passengers who recovered or were vaccinated abroad? Do they have to present negative covid test results?
Yes, passengers who recovered or were vaccinated abroad will still have to demonstrate their negative covid test results to health screeners at the airport in Israel.
Do I need to isolate myself upon arrival?
Travelers need to quarantine for 14 days which can be shortened if two PCR test results are negative: the first test, which is mandatory for all travelers, the second test is taken on the seventh day of isolation.
Travelers who have been vaccinated or have recovered in Israel are not required to quarantine.
What documents should I attach to my application?
Valid Passport: this must be valid for a minimum of six months.
Valid Email Address: where the electronic visa will be received.
Paying Method: a Paypal account, credit, or debit cards.
What are iVisa.com's processing times and fees?
Standard Processing Time: normal time to process the application at the cheapest price.

USD 20.00

-

24 hours

.
Rush Processing Time: to get faster processing, the cost will increase.

USD 35.00

-

8 hours

.
Super Rush Processing Time: the fastest option available, the most expensive.

USD 60.00

-

4 hours

.
How may I apply for an Inbound Passenger Statement on iVisa.com?
First: Fill in the Inbound Passenger Statement online application form with your personal and trip details including the places the traveler has been in the past 2 weeks.
Second: Payment. There are three (3) processing speeds available. Paying options: a credit/debit card or a PayPal account.
Third: Add essential documents. Like your valid passport and photo.
Fourth: Our specialized team will send your Inbound Passenger Statement to your email inbox.
Fifth Print a hard copy or show it digitally from a mobile device to health screeners at the airport in Israel.
Should I rely on iVisa.com to process my application?
The mission of iVisa.com is to facilitate a rapid and safeguarded service online to permanently keep your personal information protected.
Who do I contact in case I have additional questions?
iVisa.com's support team will be available for you 24 hours a day, 7 days of the week for any questions or concerns you may have regarding the Israel covid green countries.
iVisa.com Recommends
TRY THE BEDOUIN LIFESTYLE
This is probably one of the best experiences for a traveler in Israel. Bedouins are nomad tribes whose permanent home is still Israel's Negev Desert after so many hundreds of years. Nowadays, they still keep their traditions and also invite others to try them closely. This is what they call: "Bedouin hospitality" which usually includes camel riding, Bedouin meals, and staying overnight in traditional Bedouin tents. Finding these villages across the Negev Desert should be easy since they have become very popular.
Eat, About the Bedouin cuisine, you probably know by now that they use to sit on cushions on the floor or in low chairs to eat from the same large plate by using their hands. Their coffee is similar to the strong and bitter Arabic coffee, and their tea is made from leaves of native desert plants.

Ride, Camel rides are suitable for all ages, so don't be scared of them because you'll be riding a tourist-friendly camel.

Sleep, Get a peaceful sleep inside a Bedouin tent. Some may prefer to use them as the setting for wedding celebrations, Bar/Bat Mitzvah, or birthday parties.