Visa Policy for Israel
According to Israel visa policy, foreign nationals who wish to enter the country need a visa and for what purposes. In addition to the individual's nationality, the type of trip planned, and the duration of the trip, the entry requirements differ for each.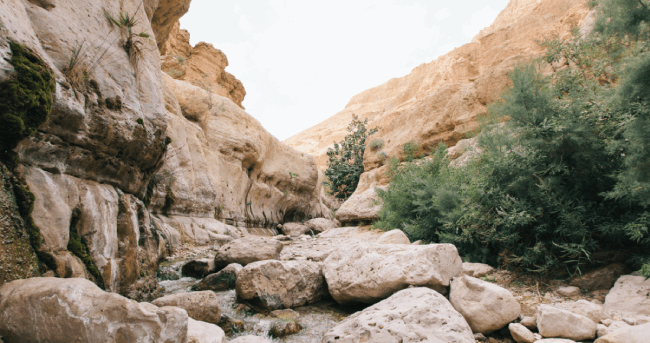 Israel visa policy offers a number of different types of visas. There are four types of long-term "A" visas and two types of limited stay "B" visas, as well as immigration visas for Israel.
The A/1 visa for Israel grants temporary resident status.
The A/2 is a student visa for Israel.
The A/3 visa is for members of the clergy performing religious duties in the country.
The A/4 visa is for spouses and children of A/2 and A/3 visa holders.
The B/1 Work Visa for Israel permits foreign nationals to perform paid work in the country.
The B/2 Visitor's Visa allows tourism, business trips, and studies in a Hebrew ulpan.
A visa can only be obtained at an Israeli embassy or consulate abroad by nationals of foreign countries. In this case, you must go in person to the diplomatic mission nearest you. They must contact an embassy for all types of visas as per the Israel visa policy. It is planned that Israel visa policy will launch an electronic visa system (eVisa), which will enable travelers to apply online for visas. Streamlining the process will facilitate obtaining authorization for entry into the country.
Many countries' citizens are exempt from having to obtain a visa for Israel. For short-term visits, travelers are permitted to enter the country without a visa, armed only with a passport, or they will be granted a free visa on arrival at the border. A traveler must have a passport that is valid at least six months after the intended date of departure from Israel in order to apply for any type of visa to Israel. Learn more about Israel visa policy in the guide below.
Israel Tourist Visa Policy
Over 140 countries and territories are required to get a visa to enter Israel for tourism purposes, according to the Israel visa policy. Visitors to Israel will soon be able to obtain a visa via the Internet, thanks to the Israel eVisa system. Fill out the quick form online to make this happen. By implementing this digital system, application procedures will be simplified. Until Israel launches its eVisa system, there are two ways to get a tourist visa: at the border on arrival or at the diplomatic mission in advance. In many countries, visitors to Israel will need to apply for the B/2 Visitor's Visa at their country's embassy or consulate. The maximum length of stay for Israeli tourist visas is three months.
Israel visa policy offers visa-free entry to select nationalities for tourism purposes (again, for a maximum period of 3 months). Israel visa policy allows visitors with passports from certain countries to apply for a tourist visa upon arrival. Technically, these travelers do not need a visa because they are issued a visa once they enter Israel without having to apply.
Israel eVisa
With the introduction of an online visa, the Israel visa policy will soon change. An electronic visa for Israel is coming soon. A quick online application will be available to foreign visitors to apply for a visa.
Around the world, electronic visa systems have been implemented by many countries. Travelers are taking advantage of streamlined entry permit applications, which makes it easier for them to obtain a permit. A similar platform is currently being developed by Israel based on the success of eVisa.
Israel is set to launch its eVisa system in early 2022. According to authorities in the country, it will improve border security, make applying for a visa easier, and boost tourism.
Israel Tourist Visa
Israel has a visa requirement that can only be met through a diplomatic mission (embassy or consulate) abroad. Israel offers different types of embassy and consular visas. For the purpose of this visa, the foreign national must obtain the appropriate visa type and duration for the activities they intend to engage in while in the country. Types of visa for Israel include:
Immigration visa
A/1 Temporary Resident visa
A/2 Student visa
A/3 Clergy visa
A/4 visa for spouses and children
B/1 Work visa
For short-term visits, over 140 different nationalities must apply for a B/2 Visitor's visa at an embassy. Visitors may enter Israel for tourism and business with the B/2 Visa for Visitors. Those who hold a Hebrew ulpan can also study there. Visitors can stay in Israel for up to 3 months, though the total length of their stay will be decided by the Israeli Border Police when they enter the country.
It is necessary for travelers to apply in person at an embassy. Applications must be filled out and accompanied by supporting documents. A valid passport should be carried during the trip as well as proof of sufficient funds to keep the individual fed, clothed, and housed while in Israel.
The supporting documentation for visa applications for consular or embassy offices differs. Any Jew may live in Israel as long as they are Jewish. An immigration visa can be obtained by foreign Jews through a diplomatic mission.
Discover which nationalities require a visa for tourism by looking at the list below.
Afghanistan
Aland Islands
Algeria
American Samoa
Angola
Anguilla
Antarctica
Antigua and Barbuda
Armenia
Aruba
Azerbaijan
Bahrain
Bangladesh
Benin
Bermuda
Bhutan
Bolivia
Bonaire
Bosnia and Herzegovina
British Indian Ocean Territory
British Virgin Islands
Brunei Darussalam
Burkina Faso
Burundi
Cambodia
Cameroon
Cape Verde
Cayman Islands
Chad
China
Christmas Island
Cocos Islands
Comoros
Congo
Cook Islands
Cuba
Curacao
Democratic Republic of the Congo
Djibouti
Egypt
Equatorial Guinea
Eritrea
Ethiopia
Falkland Islands
Faroe Islands
French Guiana
French Polynesia
Gabon
Gambia
Ghana
Gibraltar
Greenland
Guadeloupe
Guam
Guernsey
Guinea
Guinea-Bissau
Guyana
India
Indonesia
Iran
Iraq
Isle of Man
Ivory Coast
Jersey
Jordan
Kazakhstan
Kenya
Kiribati
Kuwait
Kyrgyzstan
Laos
Lebanon
Liberia
Libya
Madagascar
Malaysia
Maldives
Mali
Marshall Islands
Martinique
Mauritania
Mayotte
Montserrat
Morocco
Mozambique
Myanmar
Namibia
Nepal
New Caledonia
Nicaragua
Niger
Nigeria
Niue
Norfolk Island
North Korea
Northern Mariana Islands
Oman
Pakistan
Palestinian Territory
Pitcairn Islands
Puerto Rico
Qatar
Reunion
Rwanda
Saint Barthelemy
Saint Helena
Saint Martin
Saint Pierre and Miquelon
Samoa
Sao Tome and Principe
Saudi Arabia
Senegal
Seychelles
Sierra Leone
Sint Maarten
Somalia
South Georgia and the South Sandwich Islands
South Sudan
Sri Lanka
Sudan
Svalbard and Jan Mayen
Syrian Arab Republic
Tajikistan
Tanzania
Thailand
Timor-Leste
Togo
Tokelau
Tunisia
Turkey
Turkmenistan
Turks and Caicos Islands
Tuvalu
Uganda
United Arab Emirates
United States Virgin Islands
Uzbekistan
Venezuela
Vietnam
Wallis and Futuna
Yemen
Zambia
Zimbabwe
Learn more about the Israel tourist visa
Other Visa Information for Israel
Official visas are given to citizens of governments with official passports and/or to those who will enter Israel on official government business. The application for an official visa for entry into Israel must be completed and signed, along with an official passport, two passport photographs, and an official government letter.