Do you love art pieces? Are you interested in seeing some unique art collections? If yes, then plan your trip now to the Vatican City. This city is home to various art pieces and art collections that are the most priceless collections of the world. You can visit the great Basilica of St. Peter to view the centerpiece that has the tomb of St. Peter and one of the most touching works by Michelangelo's, which is known as the Pieta. To view the amazing paintings of walls and ceilings, you can visit the Sistine Chapel. Planning this trip to Italy from Brunei, you have to apply for an Italy ETIAS.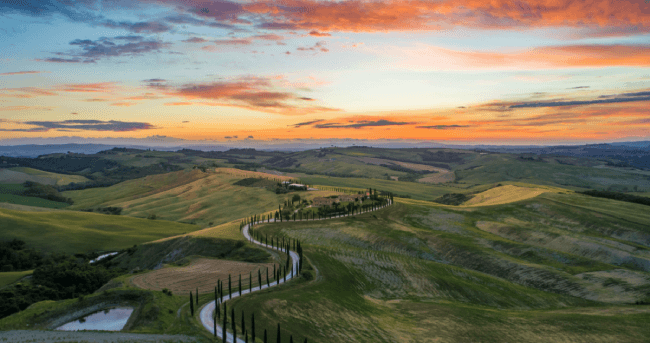 Obtaining Italy ETIAS for the citizens of Brunei is tedious when you apply by yourself as it takes a lot of time in understanding the procedure and documentation. You can also obtain Italy ETIAS with the utilization of iVisa.com as we offer a very simple process that takes only twenty minutes to complete.
Get more information about Italy ETIAS for the citizens of Brunei by going through the below often asked questions:
Frequently Asked Questions
What do you mean by the Italy ETIAS for the citizens of Brunei?
Italy ETIAS for the citizens of Brunei means a travel authorization document that is mandatory and obtained online for the citizens of Brunei traveling to Italy. Italy ETIAS has been announced recently by the European Union for improving border security by regulating the entries of illegal immigrants. When you apply for this document, your data will be checked against different databases.
Do I need to apply for my children traveling with me?
Yes, you need to apply for Italy ETIAS for your children as well if they are traveling with you to Italy. As per the recently developed rule, every citizen of any of the sixty-two visa-free countries traveling to any of the twenty-six Schengen countries in Europe needs to apply for ETIAS to enter the country hassle-free.
Do I need to have some documents for the application of Italy ETIAS?
Yes, there are a few documents that must be required for the application of the Italy ETIAS with iVisa.com. You don't need to be worried as the documents we need are the most easily available documents that everyone has:
A valid passport with a minimum of six months' validity with a scanned copy.
A valid email address to obtain your document via email.
Mode of payments like a PayPal account or a credit/debit card for the payment of the processing fee.
What is the time and fee of the processing for the application of Italy ETIAS?
Italy ETIAS for the citizens of Brunei is still in the process of implementation. Hence, it is difficult to give the exact detail of the processing time and fee. However, you will get three options for the processing time when you utilize iVisa.com for the application of Italy ETIAS. You can choose the option that is best according to your requirement:
Standard Processing Option: You get your document at an affordable cost in an average time when you select this option.
Rush Processing Option: If you need your document a bit early, you have to pay a bit expensive cost by selecting this option.
Super Rush Processing Option: Need your document urgently? Pay the most expensive cost and get your document in the shortest possible time.
What are the steps that I need to follow to complete the application procedure for Italy ETIAS?
The procedure we offer for the application of Italy ETIAS completes in only three steps and takes only twenty minutes:
First, you need to go to our webpage and fill out an application form with the essential data.
Second, you need to recheck the data you have filled in the form to avoid any discrepancies.
Third, you need to send the form after paying the processing fee and uploading the documents.
Is iVisa.com a reliable option?
Yes, iVisa.com is a completely reliable option for obtaining travel-related documents like Italy ETIAS as we have been helping our customers for many years and you can check their reviews to confirm it.
How can I resolve my queries regarding Italy ETIAS?
You can resolve your queries regarding Italy ETIAS by contacting our customer care representatives or visiting our website.