For those travelers looking for an inspiring destination of art, history and culture, Italy is your best choice. Italy has about 50 UNESCO Heritage Sites around its land and each is unique in the style and the story behind it. Travelers such as Canadians can visit Italy easily be being part of the Schengen visa-free program.
You can start with the classical destinations of Milan, Rome, Palermo, and Florence to discover the Roman Empire ruins, or head to less touristic towns that also have their great architectural designs. The definite fact is that Italy is ideal for travelers in search of rich culture and inspiring art and architectural designs. And no trip would be complete without a good glass of wine and some delicious pasta dishes, or maybe head straight for desserts with their artisanal ice creams.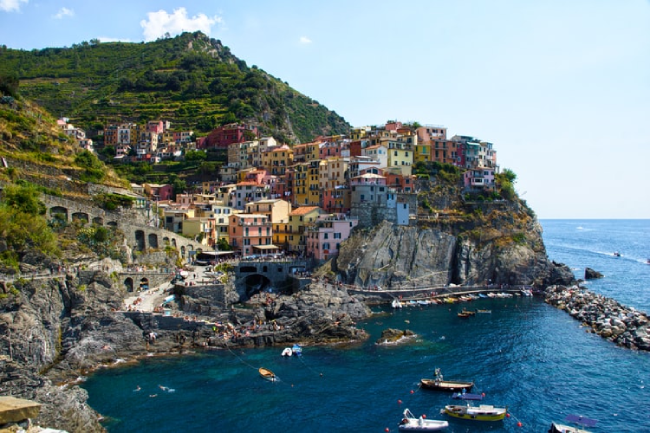 Although many travelers from Schengen visa-exempt countries live with this ideal condition of easy travel to Italy and all Schengen states, they will soon have to present documentation. The Schengen authorities have created the ETIAS, a travel authorization that will prescreen the visitors before arriving. All foreigners from visa-free countries must apply for the Italy ETIAS if they want to stay for short travels of no more than 90 days.
Review the following for more information on the Italy ETIAS for citizens of Canada, and how the online application process can be faster with iVisa.com.
Frequently Asked Questions
Who needs to request an Italian ETIAS?
Until recently, travelers from Schengen visa-free countries have entered the Schengen region easily. But the governments have decided to increase their screening process and improve security measures at borders with the ETIAS. All visitors entering the Schengen countries will need to apply for the Italy ETIAS for citizens of Canada before flying.
Are travelers of all ages required to get an ETIAS?
The Italy ETIAS for citizens of Canada application is requested for all those travelers from visa-exempt countries that want to enter the Schengen region. The travel document is mandatory for citizens of all ages but there might be a change in pricing for travelers younger than 18 and older than 70 years old.
What parts of Europe can I visit with the Italy ETIAS?
The Italy ETIAS for citizens of Canada gives you multiple entry access to any of the Schengen countries throughout your document validity. The only condition is that you can't stay more than 90 days every 180 days in one or more Schengen destinations.
Is there a limited period in which I can travel with an ETIAS?
Once you are granted your Italy ETIAS for citizens of Canada, you are given a document validity for the length of your travel or a maximum of 3 years. In this time period, you can visit any of the Schengen destinations for no more than 90 days every 180 days.
Do I need many documents to apply for the Italy ETIAS?
The Italy ETIAS application for citizens of Canada is very straightforward in the process and documents requested. These are the documents you will need to complete your application with iVisa.com:
Your valid passport and a scanned copy: It will be needed to give your information on the application form. The scanned document is in case you are requested for it on the application process.
Your current email address: It will work as the communication link between the applicant and the ETIAS documents.
A selected method of payment: It will be used to make payment of the processing fee. You can use a PayPal account or a debit/credit card.
How is the Italy ETIAS application process for citizens of Canada?
All digital applications have never been easier with iVisa.com. The Italy ETIAS for citizens of Canada can be obtained by following three simple steps that also give the applicant the opportunity of requesting a faster processing speed.
These are iVisa.com process steps:
Complete the online questionnaire with your details, and select a processing speed that fits your convenience.

Standard processing option: it's the standard choice to get your results delivered for an affordable price.
Rush processing option: this option will deliver your results in less time for a higher price.
Super rush processing option: it's the most expensive alternative but you will get your results delivered in not much time.

Double-check that your information in the previous step is correct and make online payment of the service.

Finally, you must upload any requested documentation and send your form to be analyzed.
How frequent are ETIAS denials?
Until the ETIAS is fully implemented, there is no information about the percentage of ETIAS application denials. The only known fact is that if a piece of information about the traveler is incorrectly typed on the Italy ETIAS application form and the ETIAS system does not verify it; the application will possibly be denied.
The applicant can then reapply for the ETIAS making the changes mentioned by the ETIAS notification.
Is the iVisa.com website reliable during the ETIAS application?
For a trusting application process from all the users iVisa.com has a reliable security system on websites and databases. This measure ensures that the information provided throughout applications is secure from any cyber threat. You can read some of our clients' reviews about our services here.
Is there more information I must read about the Italy ETIAS?
If you have specific questions about the Italy ETIAS for citizens of Canada, you can contact the iVisa.com service team through a chat message with your consultation. For general tips and information about the Italy ETIAS you can also review the iVisa.com website.