From the moment you decide to travel until you arrive at your destination, we are sure you feel excited and overwhelmed! We must say Italy is worth it! From the channels in Venice to the gorgeous Trevi Fountain in Rome, every site in Italy has the right combination of history and art. Apart from planning the trip, you need to meet the Italian entry requirements. [iVisa.com] is here to help you, so you can only focus on dreaming about Italy!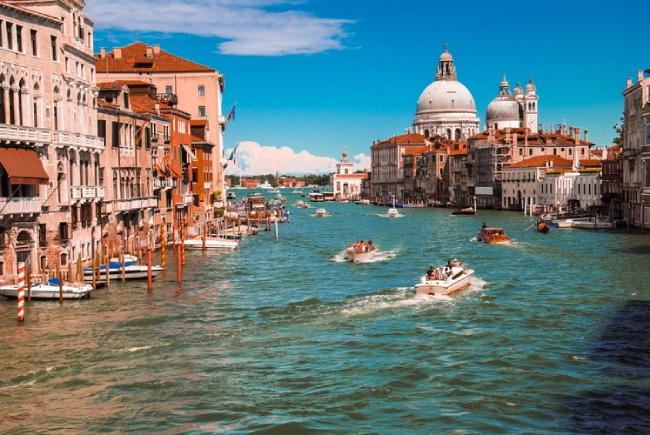 Citizens of Peru looking to visit Italy must apply for a new application known as the ETIAS. iVisa.com is already working on the ETIAS process, so you don't need to worry about a thing! Our services thrive on simplicity, speed, and safety.
Keep reading about requirements to enter Italy in the following lines.
Frequently Asked Questions
What is an ETIAS?
ETIAS is the abbreviation for the European Travel Information and Authorization System. The ETIAS system will come into place by the end of 2022. The European Union will use the ETIAS as a mechanism to gather traveler details that will be significant to keep the EU borders safe.
The good news is that the process is 100% online, and you can have the Italy ETIAS with iVisa.com.
I'm a citizen of Peru, do I need an Italy ETIAS?
Yes! Citizens of Peru must acquire an Italy ETIAS if they decide to visit the Schengen zone. Peruvians don't need a Schengen visa to enter Italy. For this reason, citizens of Peru must comply with the requirement to get the Italy ETIAS.
We want to support your process so you can continue planning your trip to Italy without any worries. Start the Italy ETIAS!
Can I enter other countries with the Italy ETIAS?
Yes! As long as these countries are part of the Schengen zone. The Italy ETIAS is valid for the 26 countries in the Schengen area. Try the Visa Checker in case you are unsure what countries require an ETIAS.
This is a great opportunity to plan for a full Eurotrip!
What is the validity of the Italy ETIAS?
Citizens of Peru with a Italy ETIAS can use it for 3 consecutive years, and stay for up to 90 days out of 180 in the Schengen zone. Also, the authorization has the advantage of multiple entries to Italy or the Schengen area. Still, take into consideration the parameters mentioned.
What information is requested?
Citizens of Peru need to provide general information about themselves and details about their trip to Italy. Also, EU immigration could request further information related to past trips and medical conditions.
Make sure you have the following:
A passport scan with a clear view of your photo and details.
An email address.
Payment methods, iVisa.com has two electronic options for payment. Use a Paypal account or a credit/debit card.
Are you ready for an experience of a lifetime? Then head to Italy and get your ETIAS soon!
What are the processing times and fees?
Standard processing service, the most affordable alternative when you can wait a regular time.
Rush processing service, if you need the Italy ETIAS in less time, then pay a higher fee.
Super Rush processing service, the quickest option with the highest price.
What is the Italy ETIAS process?
Citizens of Peru have it easy with only three steps:
Complete the electronic form and choose a processing time according to your preference.
Review the details and select a payment method between a credit/debit card or a Paypal account.
Upload your passport scan.
How will I receive my document?
Citizens of Peru must provide a valid email address when completing the application. iVisa.com will use that email to send the Italy ETIAS authorization. After receiving the travel document, you must print it and show it upon arrival. The Italian authorities will take a few minutes to check it, and then you will be free to visit this unique country.
How safe is iVisa.com?
Incredibly safe! iVisa.com has strict security guidelines for every application on our platform. Our professional team handles your information with the greatest care.
Check the opinions section and find out more about the excellent services iVisa.com has for you!
How can I get more details?
Reach out to our customer support team that is available 24/7. We will help you with every step to obtain the Italy ETIAS as soon as possible.
Traveling is one of the greatest pleasures in life! Let iVisa.com handle your travel documents, and feel free to experience Italy soon!