There's no doubt why travelers love visiting the Italian metropolises of Rome, Venice, and Milan; they're absolutely stunning and impressive in every way. But as a world traveler, you can't forget the also lovely and almost hidden locations of Ravello, Cagli, Positano and more. Each destination in Italy has its charm and version on how delicious their cuisine can be or the impressive design of their cathedrals and colorful houses. Be dazzled by their breathtaking landscapes, informed by the history in their architecture, and captured by festivals creativity.
Whichever you choose, you can't go wrong; that's how beautiful and magical these cities can be. If you're only looking for good food and sunbathing, you'll find many options on this coastline and its islands.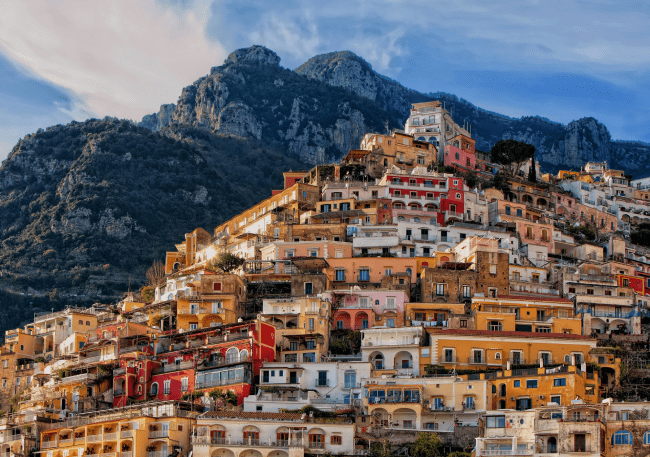 Easy travels from Colombia to Italy will soon have a slight set back to overcome. The Schengen region rules have created the travel authorization document ETIAS as a way to prescreen travelers and improve the local security at borders. The need of applying for an Italy ETIAS for citizens of Colombia and any traveler from visa-free countries will be mandatory.
In the following article are essential facts that detail the Italy ETIAS for citizens of Colombia. There are also tips about the online application process with iVisa.com and the documents needed for the application.
Frequently Asked Questions
Why do I need an Italian ETIAS?
The Schengen authorities have recently decided to increase security among borders and have a better screening process of incoming visitors, that's why they created the ETIAS. All passengers from visa-exempt countries will be required to apply for the Italy ETIAS before traveling. The document will assure the governments that you are not a threat to the destination.
Do children need to apply for the ETIAS?
The Italy ETIAS is a travel authorization document required by all traveler from visa-exempt countries that want to visit the Schengen region. It will be asked for visitors of all ages. The main difference will be monetary for travelers under the age of 18 and older than 70.
Can the entire European Union be visited with the Italy ETIAS?
Soon enough, travelers from visa-free countries wanting to enter the Schengen region will need to apply for an Italy ETIAS before departure. This authorization will give them multiple entries option among all the Schengen countries.
Which is the standard Italy ETIAS validity?
There is no specification on the Italy ETIAS for citizens of Colombia's validity. Still, it's estimated that it will be for the days of your planned travel or up to 3 years. During this valid time, you can only stay a maximum of 90 days every 180 days in the Schengen states.
How many days can Colombian citizens stay in Europe with ETIAS?
The Italy ETIAS for citizens of Colombia allows you to travel around all Schengen countries with multiple entries within your ETIAS validity period. Your only limitation is that your stay can't exceed 90 days every 180 days.
Which special documentation do I need to apply for ETIAS?
Unlike regular visa applications, the digital process for an Italy ETIAS through iVisa.com can be easily done with only three essential documents.
These are the document you will need to apply for the ETIAS:
Your passport is needed to provide your basic information on the application form. You also need a digital copy of the information page so authorities can validate your data.
Your email address for you to receive notifications regarding your ETIAS.
Your preferred method of payment is needed to pay the online fee, it might be a PayPal account and a debit/credit card.
Are there ways to get the ETIAS results back faster?
The entire process of an Italy ETIAS for citizens of Colombia can be very easy and straightforward if started with iVisa.com. The main advantage is that iVisa.com offers some options on how you can get the documents processed faster to getting your ETIAS results delivered in less time.
These are the iVisa.com processing options:
Standard process alternative: it's the regular process speed for you to get your ETIAS results delivered.
Rush process alternative: this option delivers your ETIAS results in less time for a higher price.
Super rush process alternative: this is the most expensive processing option but it will get your ETIAS results ready in much less time.
What is the application process of Italy ETIAS for citizens of Colombia?
The application process of the Italy ETIAS for citizens of Colombia has never been this easy. By using the iVisa.com website you are only required to follow three basic steps to get your application in process.
These are the iVisa.com steps to getting the ETIAS:
Start with the online questionnaire fill out with your information and choose a processing alternative for your ETIAS document.
Then, revise your details from the first step and pay the service fee.
Lastly, attach any documents requested on the questionnaire and submit.
While applying with iVisa.com, you can contact the 24/7 support service in case of any problem.
Can I trust the iVisa.com website with my details?
iVisa.com uses a reliable system that protects its website and databases from any digital threat. This means that the users can quickly get their Italy ETIAS for citizens of Colombia running and their information will be protected throughout the process.
You can verify our statement through our clients' review.
Where can I read more information about the Italy ETIAS?
If you are interested in finding more information about the Italy ETIAS for citizens of Colombia, head over to the iVisa.com's webpage for tips on the application process and more details. Also, our customer service team is available if you have any specific questions regarding ETIAS.