Deciding to travel to another country may seem easy until we start to check all the requirements and planning that goes along. Citizens of Nicaragua who are planning to visit Italy are not only thinking about Rome, Milan, Venice, or all the pasta they want to eat. They are also worried about the paperwork around the travel documents they need. For this reason, iVisa.com takes away all the boring side of travel documentation so you can have a more fulfilling journey experience.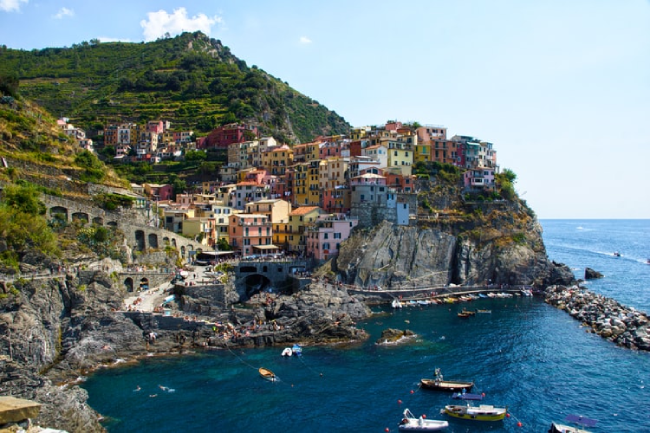 iVisa.com can help you with the entry requirement known as ETIAS. Enjoy a simple, fast, and reliable service with iVisa.com. Go to Italy with your ETIAS.
Read more about it below.
Frequently Asked Questions
What is ETIAS?
The ETIAS is the European Travel Information and Authorization System. Due to the recent safety concerns, EU immigration has implemented a new electronic system called ETIAS. The ETIAS process will collect travelers' details and use it to protect the EU borders.
Don't worry! iVisa.com is here to simplify your ETIAS process.
I'm a citizen of Nicaragua. Do I need an Italy ETIAS?
Yes! Countries, such as Nicaragua that are exempt from a Schengen visa need to get the Italy ETIAS. Citizens of Nicaragua don't need to apply for a Schengen visa, but they must have an ETIAS to enter Italy.
Live the Italian journey with iVisa.com.
Can I enter other countries with the Italy ETIAS?
Yes! Citizens of Nicaragua with an Italy ETIAS can enter the 26 countries in the Schengen zone. Try the Visa Checker to confirm what European countries request an ETIAS. Now, you can plan a whole Eurotrip!
We want to be part of your excitement to visit Italy. Let iVisa.com help you with your Italy ETIAS.
How long is the Italy ETIAS valid for?
The Italy ETIAS is valid for up to 3 consecutive years. Also, citizens of Nicaragua can stay a maximum of 90 days within a 6-month period. There are no limits to the number of entries to Italy or the Schengen zone, so you can travel as many times as you want!
Ready to travel? Then start the application!
What are the requirements?
Travelers must complete the online application with personal information, details about the trip to Italy, and past trips to risky countries. Make sure you have the following requirements as well:
A passport scan.
A valid email address to receive the Italy ETIAS electronically.
Payment options, pay with a Paypal account or a credit/debit card. iVisa.com charges a minimum fee for the professional service.
What are the processing times and fees?
Citizens of Nicaragua have the following alternatives for processing the Italy ETIAS:
Standard service, the regular option most iVisa.com customers choose.
Rush service, the iVisa.com team will work faster in your requirement if you pay a higher price.
Super Rush service, in case you need your document as soon as possible.
Are you dreaming about Italy? Start your application today!
What is the process?
Respond to the questions in the electronic application and choose a processing time.
Review your details and correct any mistakes. Decide how to pay, pick between a credit/debit card or a Paypal account.
Attach your passport scan.
Easy, right? The Italy ETIAS can be yours with iVisa.com.
How will I receive my document?
After completing the application, citizens of Nicaragua must expect an email from iVisa.com as our experts will send the Italy ETIAS document. You don't have to worry about anything, just keep the travel document at your arrival and show it to the Italian authorities.
Our simplicity makes your journey even more fulfilling! Trust iVisa.com.
Can I trust iVisa.com?
100% yes! iVisa.com has made all efforts to keep the traveler's information safe. Our systems and experts work with strict security measures. Therefore, we will keep our applicants' details safe!
Citizens of Nicaragua can check the reviews sections to learn more about the excellent results iVisa.com has had over the years.
I have some questions, who should I contact?
Connect with our customer support team that is available 24/7. We want to be part of your Italian journey, and we can help you clarify your doubts.
Dive into the main page to find out about the services iVisa.com offers.
Apply for your Italy ETIAS!