Due to the important role that Italy plays in the European Union, this country accepted the implementation of the ETIAS to accept the entry of tourists. This was necessary because Italy is one of the most popular countries in the old continent, especially with its beautiful scenery, its historical legacy, and its location in the Mediterranean Sea.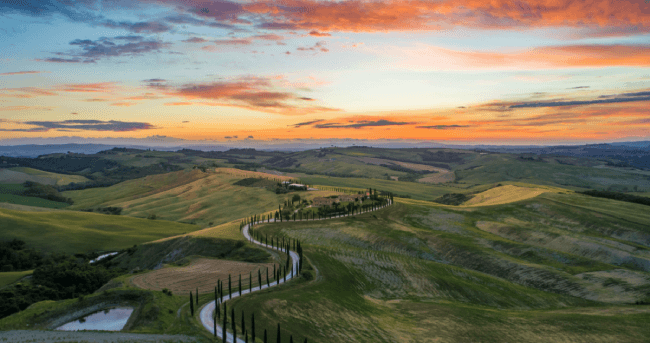 Italy has more than 61 million people, and that's why it is the fourth most populated country in Europe. Also, this country enjoys an advanced economy that allows its citizens to enjoy a convenient lifestyle. In other words, Italy has a lot to offer anyone, including foreign citizens, which is why you'll have to apply for an Italy ETIAS starting in 2022, at least if you're from Seychelles and you're planning to visit Italy.
You shouldn't worry about the Italy ETIAS because this document can be obtained via online form. With iVisa.com, you can get your Italy ETIAS for Citizens of Seychelles, but for that, you have to read the information below. We recommend you keep reading this to apply for the ETIAS the fastest and safest way possible.
Frequently Asked Questions
What is an Italy ETIAS?
ETIAS stands for European Travel Information and Authorization System, which is an electronic program that the European Union will implement by the end of 2022. This program will offer a travel authorization for citizens of eligible countries (like Seychelles) who want to enter Italy legally. But, this document isn't necessary only for Italy, but for other nations in the EU.
You can apply for an ETIAS whenever you want to enter the Schengen Area, and this area includes other important nations like France and Spain. Therefore, you should also apply for it if you want to travel to multiple countries in the Schengen zone, even if none of them are Italy. However, keep in mind that when applying for the ETIAS, you have to select your first country to visit as the first destination, so it can be useful once you arrive in that country.
For example, if you just want to visit Italy, then you'd have to put 'Italy' as the main destination. But, if you want to visit multiple countries, and your trip begins in Italy, then you'd still have to leave Italy as the first destination because that will be the first country you arrive in Europe.
Do I need a COVID vaccine or vaccination certificate to enter Italy?
COVID vaccination certificates are not mandatory to enter Italy.

Check the testing FAQ to find out more about entry requirements for arrivals from each country.

Approved vaccinations are Pfizer-BioNTech, Moderna, Vaxzevria, Johnson & Johnson and Nuvaxovid (Novavax).

You are considered vaccinated if all doses of a vaccine against SARS-Cov-2 have been administered at least two weeks before traveling.
Do I need to quarantine when I arrive in Italy?
It depends on the country you are traveling from.
Travelers arriving from EU countries including Andorra, Monaco, Faroe Islands, Greenland, Guadeloupe, Martinique, Guyana, Reunion, Mayotte, Israel, or the UK must get a negative COVID-19 test taken within 48 hours prior to entry and no quarantine is required. Travelers arriving to Italy from San Marino and Vatican City also do not need to quarantine at all. 
Travelers from Australia, Japan, New Zealand, South Korea, Rwanda, Singapore, Thailand, Canada and the United States can visit Italy as well. However, they need a negative COVID-19 test taken within 72 hours prior to entry and 10 days of quarantine.
While in Italy travelers are required to wear masks in enclosed public places.
I'm from Seychelles, do I need an Italy ETIAS?
If you're from Seychelles and you want to visit Italy, then yes, you'll need an Italy ETIAS starting from 2022. This document is mandatory for citizens from 62 nations, at least for now. These nations are visa-exempt, but soon they won't be able to enter the Schengen area without an ETIAS. If you have a Seychelles passport, you must get the Italy ETIAS for citizens of Seychelles if you wish to enter Italy.
If you visit other Schengen countries after entering Italy, you won't have to apply for the ETIAS once more since one application form can be useful for the rest. Just remember to specify on the application form that you'll be traveling to multiple countries.
What documents do I need to apply online?
It's quite simple to take advantage of iVisa.com's services due to its easy-to-understand platform. Therefore, collecting many documents isn't necessary to apply, you'll only need to provide the following:
A 6-months valid passport and also a scanned copy of the information page.
A valid email address where you'll receive your document and other useful information.
A valid debit/credit card or Paypal profile to pay for the document correctly.
By using iVisa.com's online process you won't have to get anything else. This means that if you use the ETIAS official service the list of requirements might change.
What is the price of the Italy ETIAS?
This document is recent and it'll be mandatory by 2022, so there's not an official price yet. What we can tell you is that the price of the Italy ETIAS for citizens of Seychelles won't be expensive, and it'll vary from traveler to traveler. With iVisa.com, you'll be able to pay for the total price of this document, which means paying for iVisa.com's service and also the ETIAS official fee.
This is necessary because we can give you the document the fastest way possible, but not for free. However, we can tell you that this is a safe process and we'll never charge you anything without your valid authorization.
With iVisa.com, you can select one of the following procedure options:
Standard Processing Option: With this alternative you pay for the least expensive cost, and you receive your document in a few days.
Rush Processing Option: This option is a bit faster than the previous one, so you'll have to pay more.
Super Rush Processing Option: This is the fastest processing option, so it's also the most expensive of the three.
How can I apply for the Italy ETIAS?
It's quite easy to use iVisa.com's form because it has a smooth online platform that you'll surely understand. It has only 3 steps to complete:
The first step,which is to apply for your document here, answer the short questionnaire, and select your processing time.
The second one, which is to verify the information and pay for the fees with the debit/credit card or Paypal.
The third and last, which is to make a final revision and attach the documents required. Once you're ready with that, you can click on 'submit' to complete everything.
Remember that you can also click on 'add applicant' to add another traveler to your form. But, in that case, you'd have to pay for that ETIAS as well.
You can always reach out to iVisa.com's customer service if you need help or you want to receive personal assistance while applying.
How much time do I need to apply?
Since iVisa.com's online form is so easy, you won't need to spend too much time on it. You'll just have to spend 15 minutes or even less in the application form.
Can I enter any EU country with the ETIAS?
No, you cannot. You can use the Italy ETIAS for citizens of Seychelles only in the Schengen area, not in all EU countries. Remember that in case you want to visit other EU countries, then you'll probably need to apply for a paper visa or a similar travel document.
Is it reliable to use iVisa.com?
We can guarantee that it is! iVisa.com's application form is reliable because it's been designed to ensure your personal information. Besides, iVisa.com has an incredible work team and a high-quality security software that won't allow any danger to your information. You can read these reviews to confirm this fact!
Where can I obtain more information?
If you have unresolved questions, then we invite you to reach out to iVisa.com's customer center. Plus, you can read more FAQs or useful travel tips on iVisa.com's blog page.
Enjoy your upcoming journey to Italy by applying for the Italy ETIAS for citizens of Seychelles!