For many Asian citizens, Italy is an interesting and fascinating place. It's not for less, because this country has many tourist attractions that are many years old, especially due to its strong influence from the ancient Roman Empire.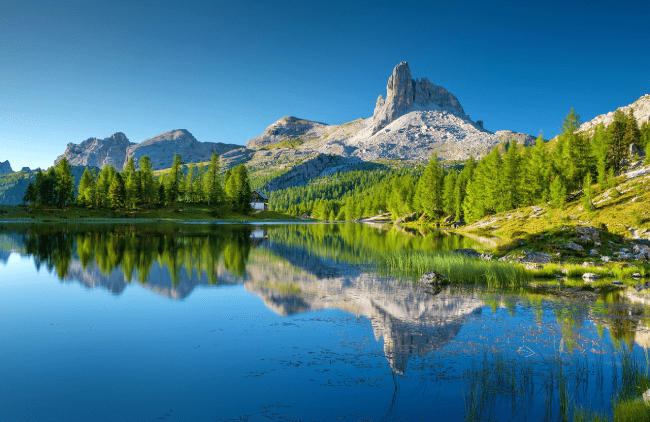 That's why traveling to Italy is a must for any passionate traveler. Therefore, if you are a traveler from South Korea, you should take into account that from 2022, you'll have to apply for the Italy ETIAS before entering this country, as this will be a mandatory online document.
Contrary to other travel documents, the Italian ETIAS is available through an electronic application form. Better yet, you can apply for it using iVisa.com's website if you want to have your document asap without having to waste time on a tedious official website. If you want to learn how to apply for an Italy ETIAS for Citizens of South Korea, then keep reading the information in this article.
We can guarantee that with the following FAQs, you'll be one click closer to your destination.
Frequently Asked Questions
What is the meaning of the Italy ETIAS?
Italy is a popular tourist destination, which is why it constantly features among the top 10 most visited countries in the world every year. This is the main reason why this nation accepted the implementation of an Italy ETIAS to allow foreign travelers into its territory.
The ETIAS is the acronym used for European Travel Information and Authorization System, an important visa-waiver program that the EU recently launched to allow foreign citizens into the Schengen area. The citizens eligible for this document are those who don't need a paper visa.
The Italy ETIAS for Citizens of South Korea can be used not only in Italy but in other EU countries as well, as long as they belong to the Schengen Area. The good thing is that this document is completely online, so you can obtain it with an application form like the one iVisa.com created.
I have a South Korean passport, do I need a visa to enter Italy?
Yes, if you're from South Korea or you have a South Korean passport, then you'll have to apply for the Italy ETIAS for citizens of South Korea. Keep in mind that you're one of the 62 countries eligible for this document because you don't need a paper visa to enter Italy or other Schengen member states. It's important to emphasize that the ETIAS is mandatory to visit those European countries.
Remember that after you arrive in Italy, you won't have to apply for a second ETIAS because you only need one to visit the country. If you travel to other countries that belong to the Schengen Area, you can still use the same ETIAS as long as you leave the first destination to visit as the first destination in the ETIAS form.
What documents do I need to apply online for the Italy ETIAS?
The list of requirements will vary depending on your preferred application method. In case you apply with iVisa.com, you'll have to meet the following documents:
A valid passport and a scanned copy of the first page. To keep it valid, just be sure that it won't expire once you arrive in the country.
Your email address so you can obtain the ETIAS via email inbox.
A credit/debit card or a Paypal because you'll need one of these for payment.
These documents are necessary only if you use iVisa.com's application form. If you use another application method like ETIAS official service, then you might need other documents.
What are the prices and the processing times for these documents?
The ETIAS is a program that was recently announced and it'll be mandatory by 2022, which is why we don't have all the required information about the price. However, we can inform you about the processing times that iVisa.com's service has. Notice that these processing times always have different prices according to the urgency you have, and all of them include the government's fee.
Another thing that you shouldn't overlook is that you won't pay anything without your valid authorization because we always focus on your safety and comfort.
These are the processing times with iVisa.com:
Standard Processing Time: This is the least expensive option that allows you to get your document in a few days or even in 24 hours.
Rush Processing Time: With this processing time you wait fewer hours, but the price increases.
Super Rush Processing Time: This is the fastest processing time so it's also the most expensive.
How can I apply with iVisa.com's service?
Using iVisa.com's application form is easier than using other application methods because we have a 3-step user-friendly system that you'll understand in a few minutes. The steps are:
First, click on this link to complete the questionnaire and choose your preferred processing time.
Second, verify all the details of your personal information, especially the spelling, and pay for the ETIAS.
Third, upload the requirements (scanned copy of your passport and others if needed) and send the online form.
To deliver your form, just click on 'submit'. You can also click on 'add applicant' to add more people to the online form, as long as you have their requirements and you accept to pay for their ETIAS as well.
It's not that difficult to use iVisa.com's online form! You'll be able to finish it in less than 15 minutes.
You can contact iVisa.com's agents if you want to receive personal attention.
What countries can accept the ETIAS?
If you want to use the Italy ETIAS for citizens of South Korea successfully, then remember that this document can be used in countries that belong to the Schengen area. This means that you can use it not only in Italy but in other nations as well. However, if you want to enter other EU countries, then you'll have to apply for another type of travel document like a paper visa.
Non-EU eligible countries can enter all 26 Schengen member states by having just one ETIAS form. You can easily leave Italy and enter the other nations by having your ETIAS on hand. A great advantage of it is that you can leave Italy by train, car, boat or plane thanks to the multiple means of transportation Europe has.
You can use the Italy ETIAS for Citizens of South Korea in neighboring countries like France, Switzerland, Greece and Spain. You can also travel to the mini-states of Vatican and San Marino, which are part of the Italian territory.
How safe is it to use iVisa.com's platform?
Using iVisa.com's application form is safe because this company has a hardworking team and a top-notch system that avoids dangerous access to the database, including spywares or something similar. We can guarantee that our platform will always safeguard your information. Proof of that is our reviews that have more than 20,000 positive comments about our service.
Where can I receive more information about this document?
If you still have unresolved questions about this document, then we invite you to contact iVisa.com's customer center, where you can get personal attention via chat online. You can check iVisa.com's blog site too if you want to read more FAQs.
Get your luggage ready and apply for the Italy ETIAS for citizens of South Korea today!