If you're thinking of traveling to Italy, then you must consider a few things first. The first thing is that by 2022, you'll have to obtain an Italy ETIAS to enter the country successfully. The second thing you should know is how to apply for this document. We can tell you that it's not difficult at all.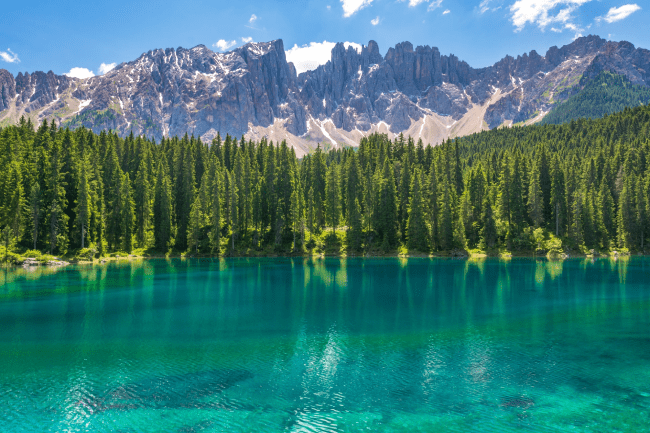 You can obtain your Italy ETIAS using the online form designed by iVisa.com. This form is simple and fast, it won't take you 20 minutes to finish it. Once you complete it, you can receive your document in a short time depending on the urgency you have.
Although this document will be available from 2022, you must inform yourself about what you have to do to obtain it. Therefore, we suggest you read this article to learn how to get the Italy ETIAS for Citizens of Timor.
Frequently Asked Questions (FAQs)
What is an ETIAS and why is it so important?
Before applying, you should know the meaning of ETIAS. ETIAS stands for European Travel Information and Authorization System, a popular visa-waiver program that the EU recently launched to allow the entrance of foreign tourists into the Schengen area. The citizens that are eligible for this document have visa-free nationalities, which is why they can obtain it via application form.
Italy is just one of the countries that accepted the ETIAS system, which is why you can apply for the Italy ETIAS if you want to enter this country. However, this software is available to other nations in the EU that belong to the Schengen area, like France and Spain.
This system is important because it allows the authorities to have a better control of the foreigners in the Schengen area, and it's a great tool to avoid possible threats.
As you can see, you can use the Italy ETIAS for Citizens of Timor not only in Italy, but in the rest of the countries that belong to the Schengen Area.
Do I need a visa to travel to Italy if I'm from Timor?
Yes, if you're a citizen of Timor you need to apply for the Italy ETIAS for citizens of Timor. This is necessary because Timor is one of the 62 countries that can opt for the ETIAS easily. You don't have to go to the embassy because Timor is a visa-free nation.
Notice that once you get the ETIAS, you won't have to apply for a second one if you keep traveling to the Schengen Area. One single ETIAS form can be used for every visit to the Schengen Area. But, in case you decide to travel to other countries that aren't part of the Schengen Zone, then you'll have to apply for the required documentation (it might be a paper visa in some cases.)
What are the requirements needed with iVisa.com?
Since the ETIAS is an easy document that you can obtain with an online form, you don't have to collect a long list of requirements to apply. If you use iVisa.com's application form, it'll be even a lot easier because you'll just have to get the following:
Your current passport and a scanned copy of the information page to offer your basic details to the authorities.
A valid email address to receive the ETIAS and the information about the process.
A credit/debit card or a Paypal to pay for your ETIAS and iVisa.com's service.
While the list of requirements with iVisa.com might be short, keep in mind that if you apply with the ETIAS official service, you might have to find other documents that weren't mentioned before.
What are the processing time and prices with iVisa.com?
The ETIAS is a visa-waiver program that was recently launched, so it's quite difficult to find exact information about the total prices for each nationality. That's why you might not find the exact price for the Italy ETIAS for Citizens of Timor yet. However, what we can tell you is that the prices won't be expensive, and if you apply with iVisa.com, you'll be able to choose one of the following processing times:
Standard Processing: Which is the least expensive. It has the slowest processing, but it's still faster than other official methods you could find on the Internet.
Rush Processing: This option is faster, so the price increases a little bit.
Super Rush Processing: This is the emergency option, so it's the most expensive and also the fastest one.
You should also notice that we won't charge you anything without your authorization while applying.
How can I apply for the Italy ETIAS?
Thanks to iVisa.com's application form, you suffer a headache while applying because our platform is quite easy and straightforward. You only have to do the following:
First, apply for your ETIAS through this link and complete the questionnaire with your basic details. After that, select the processing time you prefer.
Second, ensure that the spelling is right and continue with the payment using your debit/credit card or Paypal.
Third, iVisa.com will ask you to upload the documents (scanned copy of your passport and photo if required), so attach them carefully and click on 'submit'.
Your last step is to wait for your document once you send the form. You can also add another person to the form by clicking on 'add applicant', but don't forget to get their information and pay for their ETIAS too. That's all!
Since iVisa.com's online form is so easy, you won't need more than 15 minutes to complete this form.
If you have doubts about this process, don't forget to contact iVisa.com's agents at any time.
What countries allow the ETIAS?
You can use your Italy ETIAS for citizens of Timor in all the 26 Schengen member states, including those who don't belong to the EU like Norway and Iceland. The only thing you should remember is that if you travel to multiple countries in the Schengen Area, then choose the first one as the first destination in your ETIAS application. Once you do that, you can use this ETIAS in any of the Schengen countries you want to visit.
How safe is it to use iVisa.com's platform?
It's quite safe to use iVisa.com's application form because this company has a trustworthy work team and a high-quality software that doesn't allow unauthorized access to iVisa.com's database. Our system will always keep your information secure. If you feel unsure about our service, you can check our reviews here.
I still have more questions, where can I find more information about this document?
If you still have other questions related to this document, don't hesitate in contacting iVisa.com's customer center because it's available at any time via chat online. Another thing you can use to learn more about any travel document is to check iVisa.com's blog site.
Get ready for your trip with iVisa.com! Apply for the Italy ETIAS for citizens of Timor now!