Not only is Italy known for the famous metropolises, but it's also the cradle of great artists having marvelous projects like the Sistine Chapel in the Vatican, Uffizi Gallery in Florence, and others. The dramatic view around Lake Como and Garda are also a beautiful sight to understand why travelers keep visiting the country.
Being part of the Schengen visa-exempt program, citizens of Honduras can easily travel to Italy to follow the extensive European coastline and get a taste of all five seas or go for a tour around vineyards. The great Italian lands have a destination for every traveler style and budget, and continuously surprise all visitors with their diversity in art, culture, cuisine, and town charms.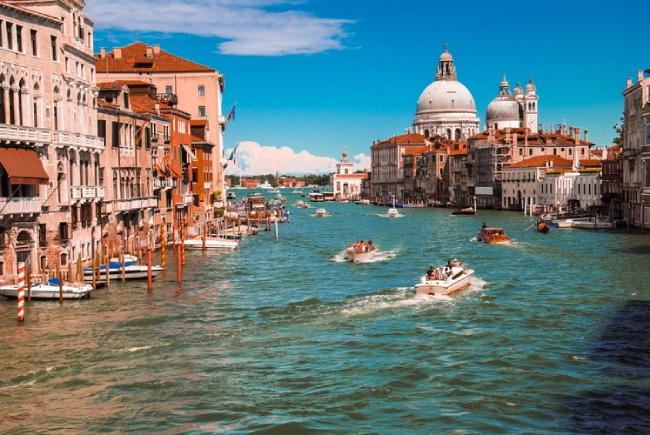 All of these trips for citizens of Honduras to Italy and other Schengen countries will still be viable but with a small restriction. Travelers from Schengen visa-exempt countries will have to apply for the Italy ETIAS before departing towards the Schengen region as a mandatory document. It's a prescreening process that the authorities will use to increase security measures at the borders and reduce illegal immigration in general.
Are you interested in reading more about the Italy ETIAS for citizens of Honduras? The following article has information that will guide you through the ETIAS application topic and how iVisa.com can help with the process.
Frequently Asked Questions
What does ETIAS stand for?
ETIAS means European Travel Information and Authorization System, and it's a new process implemented by the Schengen countries to improve border security. It's a travel authorization document that will only be required for travelers incoming from visa-exempt countries, and it will still give them the flexibility of multiple entries to the entire Schengen region.
Does the Italy ETIAS allow me to visit all European countries?
Having an Italy ETIAS authorization allows the traveler to visit any of the European countries as long as their Schengen members. It's a travel documentation only required for visitors from visa-free countries entering the Schengen region and allows them multiple entries to all of these states.
What is the average ETIAS validity for citizens of Honduras?
While applying for your Italy ETIAS for citizens of Honduras, you must provide information on your planned future travel; based on this you will be granted an ETIAS valid for the total length of your journey or up to 3 years. During the time of validity, you can only stay 90 days at the most in one or more Schengen states.
How many days can citizens of Honduras stay in Europe with the ETIAS?
Once you receive your Italy ETIAS results for citizens of Honduras, your travels will be limited to the validity of the document. Still, regardless of the validity, you're authorized to stay in one or more Schengen countries for a maximum of 90 days during a period of 180 days.
Which documents are required for the ETIAS application?
Although the Italy ETIAS authorization is a small barrier for travelers, it will still grant them multiple entries access to the Schengen region and its process is less complicated than a regular visa. To keep the application process straightforward, the primary documents you will need to have at hand are:
Valid passport : It will be required for you to provide your details on the application. You'll also need to have a virtual copy so that your information is verified after submission by the entities in charge.
Email address: It's needed to contact the applicant in case of any questions during the process, or to notify them of the final ETIAS results.
Method of payment: It will be needed during the application process to make the fee payment. You can use a credit/debit card or a PayPal account.
When should citizens of Honduras apply for the Italy ETIAS?
There is no exact time recommendation as to when you should start your Italy ETIAS application for citizens of Honduras, but you want to keep a healthy margin in case the documents get delayed. While there is still no document that mentions how fast the process can be done, iVisa.com offers three options to get your documents processed quicker.
These are the three iVisa.com options to getting your documents faster:
Standard processing alternative is the most convenient option for travelers to obtain their results for an affordable price.
Rush processing alternative is a faster option for getting the results delivered for a higher price.
Super rush processing alternative may be the most expensive option to getting your results but it will be processed very fast.
Is the Italy ETIAS process difficult for citizens of Honduras?
Contrary to any idea, the Italy ETIAS application for citizens of Honduras is quite accessible and straightforward for all travelers that require it. There's an even faster option than the official website, and it's on the iVisa.com website. The iVisa.com method only requires you to follow three steps and you can also determine how fast you want your results to be delivered.
These are the three iVisa.com steps for the ETIAS application:
First complete the questionnaire with your personal details and pick the processing alternative that best fits your needs.
Second, you should revise that the data typed in the first step and ensure it's correct, then make fee payment.
Third, revise that you have provided all required documents and key information. Finally, you can submit your application form.
After submitting your information, you can expect to receive your ETIAS results in the time the processing alternative offers.
How reliable is the iVisa.com service for my ETIAS application?
When applying for your Italy ETIAS for citizens of Honduras on the iVisa.com platform you not only get the bonus feature of speeding up your ETIAS document delivery but your data is always protected. The website uses a reliable security system to ensure that the information throughout the process is protected from any cyber threats.
Our clients have left some reviews here on our services for you to go through.
Are there more details on the Italy ETIAS at the iVisa.com website?
For more information regarding the Italy ETIAS for citizens of Honduras, you can find some great articles about it on the iVisa.com website. If you have particular questions about the subject, you can contact the iVisa.com customer service team through a chat message and your doubts will be solved.