While many people believe that it is not likely to extend an Italian visa, you should know that even though it's hard, it's indeed possible. However, you will have to state a strong reason that supports your application so you can have a chance to get that visa extension from the Italian immigration authorities.
Some of those exceptional reasons can be proven inability to leave or other justified special cases that involve humanitarian reasons or force majeure. If you'll soon be traveling to Italy, in most cases you will need a Schengen Visa to be allowed in the country for a short period of time.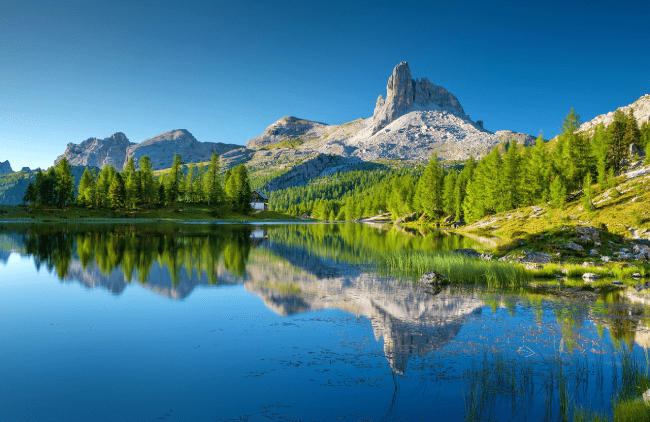 The Italy Schengen Visa is valid in all the European countries that are part of the Schengen agreement. Currently, you also need a Self Declaration to be permitted entrance to this country.
So, if you're visiting this amazing place to try some of its world-famous pizza or take a stroll around the Colosseum, read our FAQs below to learn how iVisa.com can assist you in digitally processing the travel documents you need from the comfort of your own home before you have to travel.
Frequently Asked Questions (FAQs)
WHY DO I NEED A VISA TO ENTER ITALY?
Unless you are from a visa-exempt country, you will need a Schengen Visa to verify your entry at the airport and avoid inconveniences with the Italian immigration authorities. You can check if you need one to enter Italy with the help of our Visa Checker Tool.
Please note that if you don't showcase this document at the moment of arrival, you will not be allowed to enter the country.
WHAT IS THE SELF DECLARATION AND WHY DO I NEED ONE TO ENTER ITALY?
A Self Declaration is a document used to declare your medical condition truthfully along with your travel history of the last 14 days. You need one to aby with Italy's current laws to prevent the spread of infectious diseases within their community.
Luckily, you can also request your digital Self Declaration Form with iVisa.com's service.
Apply for this document here.
Do I need to quarantine when I arrive in Italy?
It depends on the country you are traveling from.
Travelers arriving from EU countries including Andorra, Monaco, Faroe Islands, Greenland, Guadeloupe, Martinique, Guyana, Reunion, Mayotte, Israel, or the UK must get a negative COVID-19 test taken within 48 hours prior to entry and no quarantine is required. Travelers arriving to Italy from San Marino and Vatican City also do not need to quarantine at all. 
Travelers from Australia, Japan, New Zealand, South Korea, Rwanda, Singapore, Thailand, Canada and the United States can visit Italy as well. However, they need a negative COVID-19 test taken within 72 hours prior to entry and 10 days of quarantine.
While in Italy travelers are required to wear masks in enclosed public places.
WHAT DOCUMENTS DO I NEED TO PROCESS MY REQUEST?
You will only need to provide the following documents to process your request through iVisa.com's incredibly safe platform:
Passport Scan: you will have to provide a valid passport scan so we can have all your personal details and contact information.
Return Flight Ticket: keep in mind that this document is valid for one single entry. This means that can only stay in the country for a short period of time. For this reason, you will have to show proof of a valid return flight ticket to the immigration authorities.
Accommodation Proof: it can be your hotel reservation or a written letter from your host in Italy.
Valid Email Address: our expert review team will send this document directly to your email, which is why you have to provide us with a valid email address.
Method of Payment: you will be allowed to use your Paypal account or a valid credit or debit card to pay for the fees.
WHAT ARE THE STANDARD PROCESSING TIMES AND FEES?
These tend to be travelers' top concerns, and it's certainly no wonder. Processing times and fees are of the essence for you to properly plan for your trip. The good thing is that iVisa.com has designed an amazingly easy and reliable system for you to request your travel documents from the comfort of your own home in less than 10 minutes. Here are the available procedure times and fees for you to process your Self Declaration with iVisa.com:
Standard Procedure Time – you'll have your document in

24 hours

, and the price will be

USD 20.00

(fees included).
Rush Procedure Time – you'll receive your health declaration in

4 hours

, and the price for it is

USD 35.00

(all service fees included).
Super Rush Procedure Time – this is the fastest option available. You will get the document in

30 minutes

, by paying

USD 60.00

.
Take note that you can contact us at any point if you need more assistance or if you've got questions related to processing your request.
If you already chose the procedure time that best works for your travel needs, you can process your document here.
HOW EXACTLY DO I PROCESS THIS DOCUMENT?
Once you've submitted your application form to iVisa.com, you'll enjoy the most reliable way to request your documents online without ever having to leave the house. Besides, iVisa.com's platform is remarkably safe! We assure you that it won't take you longer than 10 minutes to fill out your application form by following these three simple steps:
First, Complete your application form on this link. Now, select the processing time that is the most helpful for your travel needs.

Second make sure to double-check the information you've provided and kindly review that is right. Then, you will be able to complete the online payment through Paypal or with your valid credit or debit card.

Third, just upload your passport scan and any other documents if it's required. Now, the last thing to do will be to send the online form after you click on the submit button.
After you've correctly sent the application form, iVisa.com's expert team of professionals will handle your application and send the document directly to your email. Take note that you may also get a QR code for you to show it to the immigration officers once you arrive at the airport.
HOW RELIABLE IS IVISA.com TO PROCESS MY TRAVEL DOCUMENTS?
iVisa.com's platform is very safe! Although we are not affiliated with the Italian government in any way, we are an experienced travel company with an amazing team of experts that will process your application securely, quickly, and reliably. If you would like to learn further information about our full set of services, you can read what our customers say about us right here.
WHERE CAN I FIND FURTHER INFORMATION IF I HAVE OTHER QUESTIONS?
Please reach out to us whenever you like! Get in touch with our customer service agents so they can answer all of your questions. As a matter of fact, our expert reps are always keen to clarify your concerns 24/7. You can write an email to [email protected].