When travelers say they want to visit the European home of pasta, they tend to think exclusively of Rome, Pisa, and Venice. But we all know that every city and town in Italy has a mixture of culture, history, lakes, mountains, ancient ruins, and much more.
If you're looking to relax by the sea, enjoy a hike along the mountains, or even go for some skiing during winter, Italy has it all for visitors. Each corner of Italy has a great deal of history and a colorful vibe from all the people that live in it; there's no doubt you'll end up smiling everywhere you go.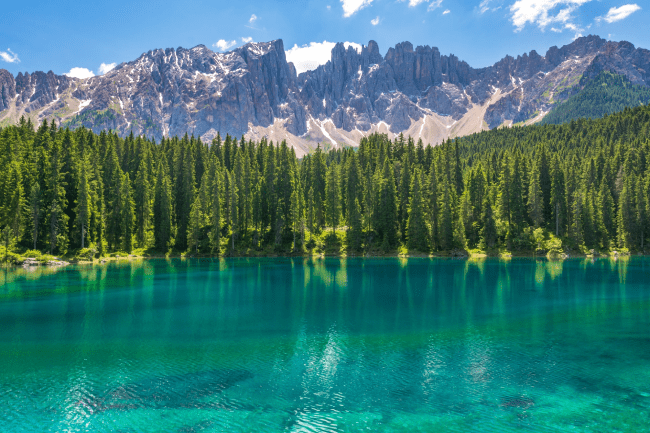 Complete your journey with a rich glass of wine or experience some tasty dishes of local pasta and delicious homemade gelato to make your tourist journey the best. No trip is complete without tasting the local cuisine, and Italy has a variety that fits every taste bud selection.
Rulers from the Schengen countries have realized that there needs to be some changes and less freedom for visitors. For this reason, they have created and are yet to implement the ETIAS, a travel authorization document for incoming the visa-exempt travelers. Visitors such as citizens of El Salvador must, therefore, apply for the Italy ETIAS before arriving at the Schengen region as a prescreening process of their purpose of travel and ensure that they're only going for a short stay.
Read the information below for the essentials details on the Italy ETIAS for citizens of El Salvador. The article also mentions how iVisa.com can make your ETIAS application process quicker.
Frequently Asked Questions
How does the Italy ETIAS work?
The ETIAS will soon be active and implemented between the Schengen region to work as a part of a prescreening process of incoming travelers to reduce illegal immigration and increase border security. The ETIAS application must be done by every visitor coming from visa-exempt countries and wanting to enter the Schengen states.
Which countries in Europe can I visit with the Italy ETIAS?
Because the ETIAS has been created by the Schengen members, foreigners with their valid Italy ETIAS are only allowed to travel around the Schengen countries. This means that you are not restricted to visiting European Union countries, but the Schengen states. You do, however, have the option of multiple entries to any of these locations.
How many days can citizens of El Salvador travel with an ETIAS?
Once you complete your Italy ETIAS application for citizens of El Salvador and submit the form, you will get the results notification specifying the total validity of it. The average validity of the ETIAS is given for the total time of your planned travels or for up to 3 years.
During this period, you can stay in any Schengen country for no more than 90 days every 180 days.
Is special documentation required for the ETIAS application?
For a digital and accessible Italy ETIAS application process you don't need many documents to fill out the form. These are the main documents you will need to provide throughout your application:
A valid email address: it's needed to keep in contact with the applicant and deliver all ETIAS notifications.
Your passport: it will be requested for the applicant to give their contact details and personal information easily. You must also have a scanned copy to attach on the submitted form so your typed information can be verified.
Debit/credit card or PayPal accounts are your current options for making fee payments.
How fast can the Italy ETIAS be processed for citizens of El Salvador?
Because the ETIAS is yet to be formally used there are no exact results on how long the process of each application takes. By applying for the Italy ETIAS with iVisa.com you can choose how fast of an alternative you want to getting your results delivered.
Here are the three iVisa.com options for a faster process:
Standard process alternative it's the most convenient option to getting your ETIAS results delivered in time for an affordable price.
Rush process alternative it's a more expensive option to obtain your ETIAS results but the process is done faster than the standard option.
Super rush process alternative this is the fastest solution to receiving your final ETIAS results but for a higher price.
Is the Italy ETIAS application difficult?
Unlike a regular visa process, the Italy ETIAS application for citizens of El Salvador is straightforward for all applicants. If done through iVisa.com, it's not only a straightforward process but it's easily done in a couple of steps and can get your results delivered in less time.
Here are the three iVisa.com application steps you must follow:
Your first step is to complete the online questionnaire with your personal data, and select the processing speed that fits your needs regarding the ETIAS results.
The second step is for you to double-check that the details provided is accurate and proceed to make the fee payment.
Your final step will ask you to upload any additional document requested at the beginning of the application and you can click on submit.
How reliable is the iVisa.com website with my data?
The modern iVisa.com website has a very reliable security system that protects the website and database from any digital threat. This system ensures users that while they are applying for the ETIAS their information is not jeopardized and is kept safe.
You can read some reviews and details about our services here.
Is there more information about the Italy ETIAS I can read?
If you are looking for more information about the Italy ETIAS for citizens of El Salvador, you can find it on the iVisa.com website. In case you have specific questions regarding the ETIAS application you can contact the iVisa.com team through a chat message.
If you have a trip to Italy in mind, you must first review the ETIAS application steps and requirements.