Italy's most lovely lake, Como has been the most loved summer retreat of the rich and well known since old Romans fled Milan's late spring warmth to chill in estates along its precarious shores. The subsequent construction of fences, vineyards, and estates finish its unique, quaint surrounding towns, particularly pretty Bellagio, guilefully set on a point where the three thin arms of the lake meet.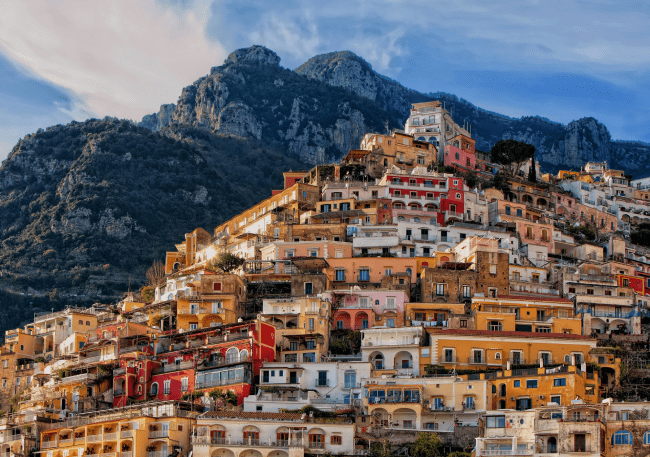 Be it for the purposes of tourism, work, school, research, and more, iVisa.com is aimed at providing tourists and business travelers with the Schengen Visa in a hassle-free manner for you to enter Italy in the easiest possible manner. Read on to learn more.
Frequently Asked Questions
Exploring iVisa.com with the range of visa application processes we offer might leave you wondering about our services and how we work. Here, we aim to answer your queries in relation to the Italy Schengen Visa fee via iVisa.com.
DO I HAVE TO VISIT AN EMBASSY TO GET MY ITALY SCHENGEN VISA DOCUMENTS?
No. One of the amazing benefits of using iVisa.com is that you can get your Italy Schengen Visa documents without having to move an inch from your chair. The platform contains all kinds of forms and documents required for the visa application process to go smoothly.
WHAT IS THE PRE-REGISTRATION FORM AND IS IT MANDATORY?
The Pre-Registration Form is a free-of-charge document required by the government of Italy to prove that your health is good enough to enter Italy. The firm basically contains your basic information such as address during quarantine in Italy along with a signed declaration of health. It is mandatory for every traveler entering Italy to fill out this Pre-Registration form.
CAN YOU TELL ME MORE ABOUT THE ITALY SCHENGEN VISA?
The Italy Schengen visa is a mandatory document required to enter Italy. Basically, it is written permission in the form of a signature or stamp on the passport of the traveler, giving you permission to enter and stay in Italy for a specific purpose, for a specified time period. Italy, being a part of the Schengen region, requires a Schengen visa just like the other 26 European Union countries in the Schengen Economic Area.
WHAT ARE THE FEES FOR ITALY SCHENGEN VISA AND WHAT ARE YOUR PROCESSING TIMES?
Getting an Italy Schengen Visa via iVisa.com is comparatively easier and more convenient thanks to the different processing times within which you can get the documents. People who require the visa urgently can opt for the different processing times and get their documents within hours instead of waiting for the general 15 days to get their Italy Schengen Visa via other platforms.
The three processing times which you would find at iVisa.com include:
Standard Processing Time: The Standard processing time allows you to get your Italy Schengen visa well in advance of your trip.
Rush Processing Time: The Rush processing time enables you to get your visa earlier than the standard timings!
Super Rush Processing Time: This is the fastest option, suitable for those who are in a hurry to visit Italy.
WHAT ARE THE STEPS INVOLVED IN THE APPLICATION PROCESS FOR ITALY SCHENGEN VISA USING IVISA.COM?
Applying for an Italy Schengen Visa using the simple and convenient platform of iVisa.com is fairly simple and straightforward. The whole process just requires some 15-20 minutes of your valuable time. All you have to do is follow the steps mentioned below:
Step 1: Fill out all the necessary details asked in the visa application form carefully and sincerely. Then select your preferred processing time within which you need the documents.
Step 2: Recheck all the information you just mentioned and make sure there are no errors. Select your method of payment to pay the Italy Schengen visa fee: We accept debit/credit cards and Paypal.
Step 3: Once the Italy Schengen visa fee payment is processed, you will be asked to provide all kinds of certificates and documents which are mandatory to complete the process. These documents include your passport-sized photograph, travel insurance details, flight itinerary, hotel details, previous visa details, etc.
Once your visa application process is complete and approved by the staff of iVisa.com, you will receive the documents within the stipulated period of time chosen.
IS IVISA.COM TRUSTWORTHY?
Being an internationally recognized travel platform, iVisa.com is highly trustworthy and assures 100% security. We do not permanently store or save any of the information you provide us nor do we allow any third-party bugs to enter our websites to steal the information. Hence, you can trust the iVisa.com platform with your credentials.
WHERE CAN I FIND MORE DETAILS ABOUT IVISA.COM?
If you still have any more doubts or questions about iVisa.com or the Italy Schengen visa fees, you can click here to find some more commonly asked questions answered by the company. Alternatively, you can also have a personalized chat with our super-agents who are online 24x7 to assist you and resolve your queries.
Ready to start the application process for your Italy trip? Click here to land directly on the processing page.