Italy's food is arguably the most popular in the world. Traditional style pizzas topped off with tomatoes ripe from the vine, locally grown basil plucked from a plant, and freshly made mozzarella. The taste of Italy has been copied around the world, but few can compete with the original Napoles version. If you've had enough pizza for a while, try hand-rolled pasta served with a meaty ragu like grandmother makes, stirring her pot of slow-cooked meat in traditional Italian kitchens for days. Wash it all down with a robust glass of red wine from a nearby vineyard. Is your mouth watering yet? Start planning your trip to Naples now.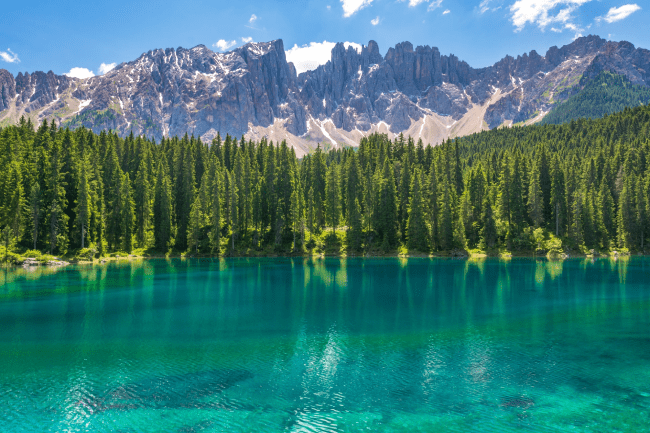 Citizens of Afghanistan need a Schengen Visa to enter Italy and the Schengen zone. The process could be overwhelming, but don't worry because iVisa.com has made a great effort to bring you easy steps to get your Schengen Visa.
Keep exploring further details about the Italy (Schengen) Visa for Citizens of Afghanistan below.
Frequently Asked Questions
The main purpose of this section is to solve the general queries rising in the mind of Afghani travelers who will be visiting Italy soon and need to get a visa via iVisa.com. Keep reading to find out more!
I HAVE AN AFGHANISTAN PASSPORT, DO I NEED TO HAVE A SCHENGEN VISA TO ENTER ITALY?
Yes, if you want to visit Italy, it is mandatory to have a Schengen visa apart from your Afghanistan Passport. Click here to apply for an Italy Schengen visa right now, without much hassle.
DO I HAVE TO VISIT THE ITALY EMBASSY IN AFGHANISTAN IF I AM PLANNING A TRIP TO ITALY?
It is not necessary to visit the Italian embassy in order to get an Italy Schengen visa. You can easily get the documents from the comfort of your home by applying through iVisa.com. Click here to start the process right now!
FOR HOW LONG CAN CITIZENS OF AFGHANISTAN STAY IN ITALY AFTER GETTING AN ITALY VISA?
The validity of the Italy Schengen visa is up to 90 days starting from the date of arrival in Italy. Hence, residents of Afghanistan can stay for up to 90 days in Italy without having to renew their visas. You can click here to know more details about Italy visas.
IS THERE ANY SPECIFIC KIND OF VISA REQUIRED BY CITIZENS OF AFGHANISTAN IN THE AIRPORT OF ITALY?
Yes, the citizens of Afghanistan have to procure a transit visa when they pass through any airport in Italy, unless they are a resident of any Schengen country. You can also apply for a transit visa through iVisa.com.
WHAT DOCUMENTS ARE REQUIRED TO APPLY FOR AN ITALY SCHENGEN VISA USING IVISA.COM?
To apply with the super-efficient and convenient platform of iVisa.com, travelers from Afghanistan visiting Italy must have the following documents:
A working email address: an e-mail address is necessary as your visa will be sent there.
Passport-size photographs: make sure the picture is recent and clearly shows your face, Your passport and copy of previous visas: there must be at least 2 blank pages in your passport and your visas must be valid for at least 3 months beyond your intended return date.
Travel health insurance with a minimum coverage of €30,000 within Italy and the entire Schengen area.
Flight itinerary with complete details.
Hotel reservation details.
Are you ready to begin the process? If yes, then Click here!
WHAT IS THE ITALY SCHENGEN VISA AND IS IT IMPORTANT FOR AFGHANISTANI CITIZENS WHILE ENTERING ITALY?
The Italy Schengen visa is a mandatory document allowing citizens of Afghanistan to enter and stay in Italy for a specific period of time and for a particular reason. You can easily apply for this visa by clicking this link.
WHAT ARE THE PROCESSING TIMES AND PRICES?
With iVisa.com, every citizen of Afghanistan that wishes to travel to Italy has three options for the processing times of their visas. Depending upon the processing times, the prices differ. These options include:
Standard Processing: Following the standard process, your visa will be processed and you will receive it well in time before your trip.
Rush Processing: For people who require visas a bit earlier than the standard processing times, this is the best option.
Super Rush Processing: This is the fastest option meant for people who are in a rush to visit Italy.
Click here to start your application process straight away!
HOW DO I APPLY FOR AN ITALY SCHENGEN VISA?
The application for an Italy Schengen visa for citizens of Afghanistan is fairly easy and straightforward, that's despite how time-consuming and tiring filling out long forms can be. Therefore, we bring to you an effortless process that won't take more than 20 minutes of your precious time. Follow these steps to apply for an Italy Schengen visa:
First, fill out your general information asked in the form. In the same step, you will be required to select your choice of processing time.
The second step involves going through the information you just provided and making the payment.
The last step involves attaching the scanned copies of documents mentioned in the previous question.
After you have finished the process, all you have to do is wait for the document to arrive. In case you need any assistance, you can always contact the support service with your queries.
IS IT SAFE TO USE IVISA.COM TO GET MY ITALY VISA?
Many people are hesitant to provide their personal details online, fearing that the information might get into the wrong hands. But this is not the case with iVisa.com since the platform is boosted with high-class security features keeping all your personal information safe. You can check out the feedback left by iVisa.com clients who can vouch for our services.
I STILL HAVE SOME QUESTIONS, WHERE CAN I GET MORE INFORMATION?
In case these questions weren't enough, you can find more information here. If you want to ask some very specific questions, you can always contact our super customer support team who are ready to answer your query 24x7.