Between significant sights like the Sistine Chapel and Michelangelo's Pieta, set aside some effort to appreciate the country of Italy itself. Unwind in the Borghese gardens; eat gelato on the Spanish Steps; investigate the limited roads of Trastevere; window-shop on the Via Veneto, and flip a coin in Trevi Fountain, so you can return over and over.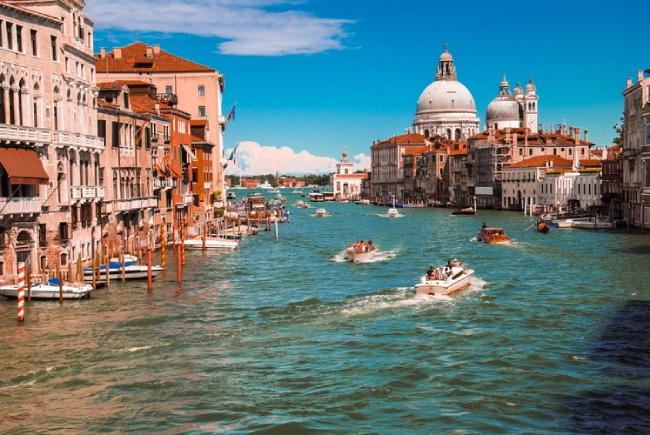 Read along through these fascinating answers to discover more about the Italy Schengen Visa requirements and other details related to it at iVisa.com.
Frequently Asked Questions
In this section, we have tried to answer all kinds of common questions arising in the mind of people looking for Italy Schengen visa requirements. The aim of this section is to provide ample information about how iVisa.com can help you get your Schengen Visa documents in the easiest manner with some additional benefits. You can also visit iVisa.com to find out more about us!
WHAT IS A SCHENGEN VISA AND IS IT MANDATORY TO HAVE IT TO ENTER ITALY?
Italy, being a part of the Schengen area requires some other citizens to have a visa from the Schengen area to enter the country. A Schengen visa is a written document, stamp, or signature permitting you to enter Italy and allowing you to stay there for a specific period of time for particular reasons.
ARE THERE ANY ADDITIONAL DOCUMENTS REQUIRED TO BE FILLED OUT APART FROM VISAS TO ENTER ITALY?
Yes, apart from your general visa documents, it is mandatory for travelers to fill out the Pre-Registration form which has been levied after the pandemic. This form is very basic and includes all personal information such as your name, address during quarantine, and a health declaration form. It won't take more than 15 minutes to fill out this process.
IS THE PRE-REGISTRATION FORM A REPLACEMENT FOR VISA DOCUMENTS?
No, the Pre-Registration form is not a replacement for visa documents but is an additional document required by travelers entering Italy in the pandemic period to curb the widespread of the disease and safeguard the health of citizens.
HOW MUCH DO I NEED TO PAY FOR A SCHENGEN VISA AND WHAT ARE YOUR PROCESSING TIMES?
It might take up to 10-15 days to acquire a Schengen visa from other general websites, depending upon their availability, but with iVisa.com, you can easily get the documents within your required times, by paying a small extra amount.
We offer 3 processing times which come at different price ranges. These include:
Standard Processing Time: The most common processing time allows you to get the documents in due time for your trip.
Rush Processing Time: This option enables you to get the documents faster than the standard processing methods.
Super Rush Processing Time: This is the fastest processing time and is suitable for people who don't like to wait.
You can simply visit iVisa.com to know more about these options!
WHAT ARE THE APPLICATION STEPS INVOLVED IN THE PROCESS?
It is very easy to apply for an Italy Schengen Visa using the super smooth and fast interface of iVisa.com. It just requires 15-20 minutes of your valuable time if you follow the instructions carefully:
First, you need to fill out the personal information in the form and select your preferred processing time.
Second, double-check the information you just provided for any errors and check the amount you need to pay. After this, you would have to pay the required fees using your choice of payment method. We have options for debit/credit cards or PayPal.
Third, upload all the necessary documents asked at the portal. These might include copies of your previous visas, photographs, travel insurance confirmation, flight itinerary, etc.
After you fill out these details, you will have to make the payment using debit/credit cards or a PayPal account. Once the payment is processed, you will receive a confirmation mail at the email address you provided within the stipulated time period for your Schengen Visa document.
IS IVISA.COM SAFE?
You can trust iVisa.com with all your personal information. We have a high-quality platform that doesn't allow information leakage to any third party individual or website.
I STILL HAVE UNRESOLVED QUESTIONS, WHERE DO I FIND MORE ANSWERS?
If you still have any questions regarding Italy Schengen Visa Requirements, you can visit iVisa.com and find a bunch of other questions there. Furthermore, you can also have a private chat with one of our super-agents who stay online for your assistance 24x7.
iVisa.com aims to ease your troubles by helping you focus on the trip while we take care of the documents! Click here to get your visa application process started right away!
iVisa Recommends
Known as the 'II Duomo' among the locals, the magnificent Cathedral of Santa Maria Nascente, present in the city of Milan, is one of the world's largest churches. It is regarded as the best probable example found anywhere with the most iconic and flamboyant Gothic style. The facade of the structure, the exterior, in particular, has an incredible count of 2,245 marble statues. The roof of the cathedral is housing a whooping 135 carved stone pinnacles, making the attraction quite an eye-candy. The surprises in terms of marvels of the cathedral, are further reinforced as you step inside.
There are exactly fifty-two immense pillars that support the nave's soaring ceiling. Its walls are decorated by the largest stained-glass windows found anywhere in the world. The highlights in the nave include a 12th-century bronze candelabrum, and the tomb of Gian Giacomo Medici.
The crypt and the octagonal chapel with San Carlo Borromeo's gold reliquary lie above the high altars. The foundations of a fourth-century baptistery and basilica lie under the Piazza del Duomo, which can be reached by stairs located at the entrance.
You can reach partway to the roof through an elevator. You get to stroll at a dizzying height in the midst of carved stone pinnacles.