There are a few kinds of visas that are accessible to travelers wanting to visit the Schengen Area. Visas are offered for the reasons for touring, work, school, exploration, and a few others. Contingent upon the visa type, you might be conceded to long visits, multiple entries, or different factors. The amount you are charged will rely upon the visa that you apply for, your age, and your reasons for traveling.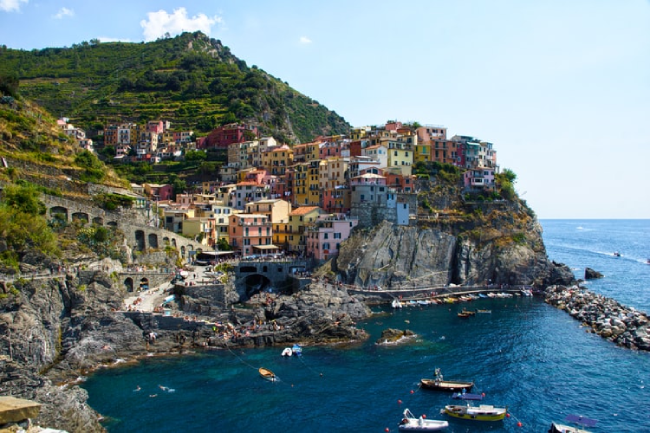 Check with your nearby embassy for everything that you need to pay for your visa or to check whether you are absolved from paying the visa charge. You can also get an idea of prices with the Visa Checker Tool available at iVisa.com.
Frequently Asked Questions
I AM NOT FROM THE EUROPEAN ECONOMIC AREA, DO I STILL NEED A SCHENGEN VISA TO VISIT ITALY?
Yes. Before you travel to Italy, you need to check whether you should have a visa to enter the country. Italy is a member of the Schengen area, so you do not require an 'Italy visa', but instead a 'Italy Schengen visa'.
You may not require a visa in two cases- such as if you are from the EU or the European Economic Area (EEA) or if your passport is from a Schengen visa-waiver nation. In such cases, you can enter Italy and stay for up to 90 days. The Schengen visa is a mandatory document required by everyone else to enter Italy. Start your application with iVisa.com and learn more about the Italy Schengen visa validity and how to apply.
CAN MY VISA BE EXTENDED AND WHAT ITS VALIDITY STAY PERIOD?
Yes. The visa can only be extended if you have stayed less than 90 days in any of the countries in the Schengen area within a period of 180 days and if your current visa has expired. Information on extending visas can be accessed on iVisa.com so refer here for further information.
WHAT TO DO IF MY VISA APPLICATION GETS REJECTED?
Don't worry as you can reapply for the visa after taking note of the reasons for earlier refusal- this is useful if it was a typing or spelling error. You are free to re-apply again if your application gets rejected. You can start a new application with the necessary amendments. Government officials do not refund the visa fee, so bear in mind that you'll have to pay again.
Getting your visa application rejected because of a technical error can be avoided by applying with iVisa.com. A well-experienced team of experts will process your order.
Italy Schengen visa validity is guaranteed once it's in your hand.
WHAT ARE THE ESSENTIAL REQUIREMENTS THAT I NEED TO PROCESS MY SCHENGEN VISA?
You only need to provide the following to get your visa on time. Please click here and upload the necessary details.
Scanned copy of your passport: this to get the passport details
Valid email address: we require a valid email address as we will send your document to it.
Payment method: you can pay through a valid debit/credit card or Paypal.
HOW DO I COMPLETE MY SCHENGEN VISA PROCEDURES?
The online process to get this document is an effortless method, where you need to enter personal and passport details mandatorily. It doesn't take more than 10-20 minutes to complete the process.
First, fill in the application form online from here. Then, opt for the convenient processing time as per your needs.
Second, verify and confirm the information you have provided. Now, complete the online payment with a valid credit/debit card.
Third, upload the scanned copy of valid passport and other documents if necessary, Let us know if you have more questions about Italy Schengen visa validity.
HOW FAST CAN I GET MY DOCUMENTS?
If you are planning to travel to Italy soon, you might have searched for good ways to get your document faster according to your needs. The three options for our convenient services are detailed below and for further information click here.
Standard processing option affordable manner to get the document in a standardized timeframe.
Rush processing option this way you can get your document a little faster although it's a bit more expensive than the above option.
Super Rush Processing option the most expensive and fastest way to deliver your document.
Speak to a team member at iVisa.com for more information about Italy Schengen visa validity.
HOW FAR CAN I ASSURE YOUR SERVICES?
You can gain trust only from our service experiences and the assurance that we can provide is you to make your travel comfortable. We ascertain that all your requirements are in safe hands before you make a trip and you can always check your information or status on our visa checker tool.
We have made trouble-free updates while developing our software and promise that our expert team will be with you at any time to solve and find solutions to your needs. You can also peep at reviews posted by customers on the iVisa.com webpage.
Get in touch with us for further queries about Italy Schengen visa validity.