Nowadays, it may seem there are further restrictions to travel anywhere in the world. However, iVisa.com is simplifying all these restrictions through processes that will only take you a few minutes to complete. Plan your Italian trip around the beautiful sites you want to visit and forget about the complicated steps to obtain travel documents. The iVisa.com team will take care of that!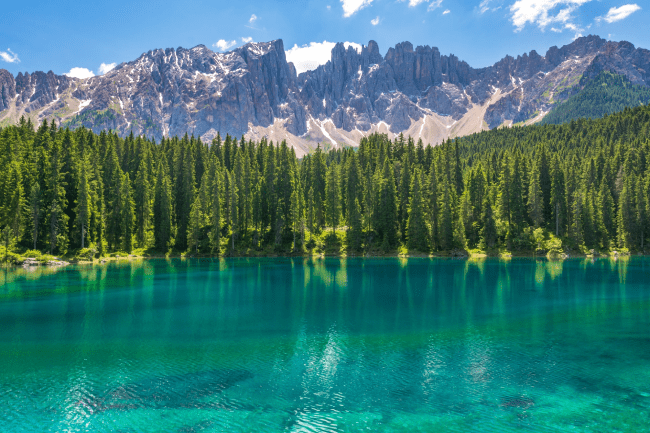 Citizens of Panama must get an ETIAS to enter Italy. The ETIAS is a new entry requirement for international travelers arriving in Italy or any other Schengen country. Enjoy a fast product, simple steps, and trustable systems with iVisa.com.
Start your trip to Italy with the help of iVisa.com.
Frequently Asked Questions
What is ETIAS?
The ETIAS is the European Travel Information and Authorization System. The ETIAS is a new system that will issue authorizations after checking details from incoming visitors to the Schengen zone. The mechanism will come into place in 2022.
Luckily you have iVisa.com! Try our service and have a smooth entry to Italy with a simple process!
I'm a citizen of Panama. Do I need an Italy ETIAS?
Yes! Citizens of Panama have to acquire an Italy ETIAS before arriving in Europe. Panama is part of the group of countries exempt from a Schengen visa. Therefore, citizens of Panama need an ETIAS to enter Italy.
Check our simple guidelines so you can easily travel to Italy! Go for your Italy ETIAS.
Can I travel to other countries with the Italy ETIAS?
Yes! As long as these other countries are part of the Schengen zone. Citizens of Panama can visit the 26 countries in the Schengen area with an Italy ETIAS. You can plan a unique journey throughout Europe with your ETIAS!
Explore the application page, so you are sure what countries are part of the Schengen agreement.
How long is the Italy ETIAS valid for?
The Italy ETIAS has a validity of 3 consecutive years, and citizens of Panama can stay in the Schengen zone for a maximum of 90 days within a 180-period.
We want to be part of this unforgettable experience! Explore our simple application!
What information do I need?
Citizens of Panama must provide basic information about travel history, health conditions, and previous visa denials, if applicable. They should obtain the following:
A passport scan. A passport must be valid for a minimum of 3 months after the arrival date.
A valid email address.
Payment methods, iVisa.com provides a professional service that you can pay with a Paypal account or a credit/debit card.
Traveling to Italy is possible with iVisa.com!
What are the processing times and fees?
Standard option, if you are looking for the cheapest option, then select the standard alternative.
Rush option, in case you are in a hurry, you can always pay a higher fee.
Super Rush option when you don't have time, then the iVisa.com team will work faster on your requirement.
Connect with our support agents if you have any doubts!
What is the process?
Citizens of Panama can follow three simple steps to acquire the Italy ETIAS:
Complete the online form and select a processing time according to your preference.
Review your information and pay with a *credit/debit card or a Paypal account**.
Attach any documents required.
How will I receive the travel document?
Citizens of Panama must check their email inbox as iVisa.com will send an email with the Italy ETIAS on the agreed time. Show your travel document to Italian authorities and enjoy this magical country!
Can I trust iVisa.com with my order?
Yes! iVisa.com works with trustable systems and a group of experts that will manage your application safely. We have years in the market with excellent results in travel documentation.
Check our satisfactory reviews in the opinions section, where our customers discuss iVisa.com services.
Where can I find more information?
Get in touch with our customer support team for any doubts you may have. We work 24/7, which means there is always someone available to answer all your questions.
We have simplified the ETIAS process, so you have more time to enjoy the trip to Italy! Focus on the unique sites you will visit instead of a process that iVisa.com can do for you!