Italy is a classical destination in Europe and a renowned country for any traveler around the world. From picturesque towns to monuments from a magnificent past, from exquisite art to beautiful natural sites, it seems Italy has it all. It was very hard to decide which are the best cities within Italy, as every corner of this country has a unique feature. Enjoy the spectacular faces of Italy in this next list of the 7 best cities for travelers.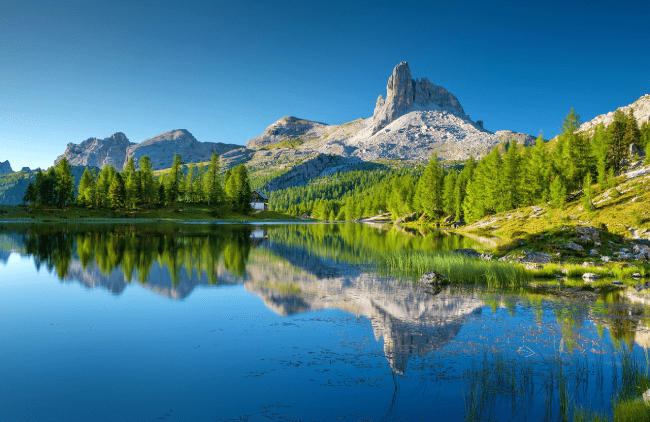 1.Rome
The list can't start without talking about Rome, Italy's capital. Rome has several marvelous relics left by the incredible Roman Empire, such as the Colosseum, the Pantheon, and the Forum which are just a few testimonies from this grandiose past. Other important spots are the Trevi Fountain, Trastevere, and the Spanish Steps which you can find all around the city. Also, the Vatican city is very near, make a stop at the Sistine Chapel, a unique renaissance art masterpiece, and the Vatican Museum. As well, if you come at the right time you might get to see a Roman Catholic mass led by the Pope.
2.Florence
If you are fascinated by Italian art, then Florence is the perfect city for you. Feel impressed at the Cathedral of Santa Maria del Fiore, known famously as the Duomo, which is a massive architectural masterpiece. Discover the bell tower and the Baptistery that complement this amazing site. Art is not only found in the Pitti Palace or the Uffizi Gallery, but also around the Oltrarmo streets. There are great examples of artisan workshops with local art available for visitors. If you are traveling to Cinque Terre from Florence, you have to stop in Pisa and take the classic photo with the leaning monument.
3.Sicily
Sicily is an island that gathers well-preserved ancient sites from the Roman and Greek Empires. Greek temples are the most precious remains, visit Selinunte and Agrigento. Continue the visit at Etna and explore the Roman Village which holds breathtaking mosaics. Check the majestic Mountain Etna, an active volcano that tops the astonishing Sicily landscape.
4.Venice
The ultimate romantic destination with canals and gondolas that embellish this beautiful city. Visit St. Mark's Square where the Basilica and Doge's Palace are the main attractions. Make a stop in the Rialto Bridge and experience this moment with the Venice picture-perfect scenery. Discover the Murano and Burano neighborhoods that still preserve that small-town feeling away from mass tourism.
5.Tuscany
Take a break from the big cities and wander around this hilly town with fairytale castles. Important spots are Saint Gimignano that dates back Medieval times, Arezzo which is the cradle of artists and Volterra that combines Etruscan and Roman civilizations. Also explore Siena, another artistic site that once became a strong rival to Florence.
6.Milan
If art and fashion are on your radar, then you must go to Milan. Home to Leonardo da Vinci, Michelangelo, and the famous Giorgio Armani, Milan has everything you were looking for. Have a look at Da Vinci's Last Supper or do some window shopping at the Quadrilatero. Also, visit the Duomo, one of the most unique cathedrals in the world due to its Gothic style.
7.Lake Como
Even if this list is based in cities, we couldn't miss the chance to talk about Lake Como. This famous getaway for the rich and famous has plenty to offer to all types of visitors. Have some fun wandering around Bellagio and Varenna. Or you could rent a boat and cruise the lake watching the perfect villas for celebrity sunbathers.
Italy is a dreamy destination that has welcomed foreigners since its ancient Roman past. Take yourself on this adventure and verify if you need any travel documents before arrival. Due to current outstanding health circumstances, Italy is requiring further documents apart from visas and passports. For this reason, make sure to have all the correct documentation because it's very likely you will need a health declaration before landing. There are online services available to get this document. Health guidelines for incoming visitors are becoming more common in every country, so be thoughtful and start researching about it. Italy will be happy to welcome you if you comply with all the health guidelines.