For any traveler, Italy is one of the most desired destinations. This country is recognized for its millenary history of the Roman Empire, its delicious cuisine, and its fascinating urban settings in every corner, from the south to the north.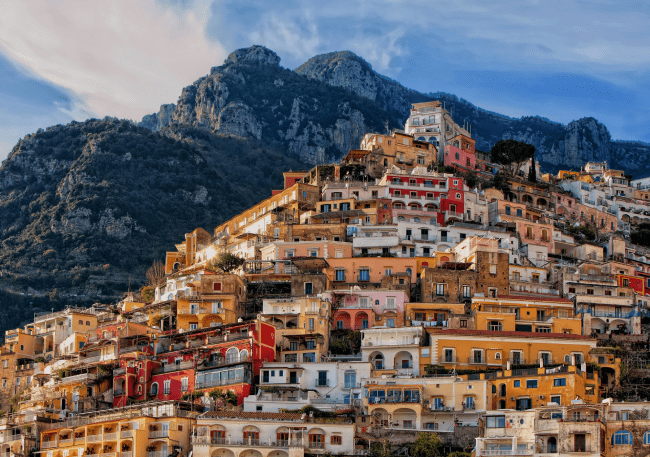 For that reason, traveling to this nation can be challenging if you miss some important information. Part of that information is that by 2022, you'll have to apply for an Italy ETIAS if you want to enter the country. This document will be mandatory, even for those who do not need a visa, such as Taiwan.
You can apply for this document with an official service, but you can also take advantage of iVisa.com's service if you want to save time. Regardless of the option you decide, we recommend reading this article to learn how to apply for the Italy ETIAS for Citizens of Taiwan.
You'll be one click closer to this beautiful destination by reading the following FAQs.
Frequently Asked Questions / FAQs
What is an Italy ETIAS and why is it necessary?
Since Italy is a famous tourist destination for many people, its government accepted the official use of an Italy ETIAS for foreign citizens who wish to enter this country.
ETIAS is an acronym that stands for European Travel Information and Authorization System. This system works as a visa-waiver program launched by the EU to allow foreign travelers into the Schengen region. The citizens that can apply for this document don't need to apply for a paper visa because they're exempt for it.
This automated IT system was also created to identify people that may be a threat to the Schengen Area. This travel authorization will screen travelers before they can enter this region.
You can use the Italy ETIAS for Citizens of Taiwan not only in Italy but in other countries of the EU, as long as they're part of the Schengen zone. Notice that this service is completely online, so you can get it with iVisa.com's application form.
I'm a citizen of Taiwan, do I need a visa to travel to Italy?
In case you have a Taiwanese passport, then you'll have to apply for an Italy ETIAS for citizens of Taiwan. Taiwan is one of the 62 countries eligible for the ETIAS because this country doesn't need a paper visa to enter Italy or other Schengen countries. You should also know that the ETIAS is obligatory not only for Italy, but for other Schengen countries.
You don't have to apply for a second ETIAS once you arrive in Italy because this same authorization works on every visit to the Schengen Area. If you travel to other countries in this area, you can still use the same ETIAS document as long as you put the first destination to visit as the first destination in the application form.
What are the requirements?
Keep in mind that the list of requirements can change depending on the application method you prefer. If you apply using iVisa.com's form, then remember to get the following:
Your passport with a scanned copy of the information page.
A valid email address where you'll be able to receive the ETIAS via email inbox.
A credit/debit card or a Paypal account so you can proceed with the payment.
The iVisa.com application form is easy and fast, which is why it only asks you to have a few documents. Remember that if you use the ETIAS official service, then you might need other requirements to apply.
What are the processing times and prices?
Since the ETIAS will be mandatory by 2022, and it's been announced just a few months ago, it's not possible to get all the information about the total price yet. But, we can tell you that iVisa.com's service has great options to process your document as fast as possible for an affordable price. These prices include the Government's fee.
Keep in mind that we won't charge you anything without a valid authorization , your safety and comfort are top priority for us.
iVisa.com has the following processing options:
Standard Processing: This option is the least expensive of the three because it has the slowest processing time. It's still a great option if you're not in a rush and you want to avoid a time-consuming official process.
Rush Processing: You'll get your document faster with this option, but it'll be more expensive.
Super Rush Processing: This alternative is the fastest of the three, but it's also the one with the most expensive price.
How do I apply for the Italy ETIAS?
You can get your document fast and easy by using iVisa.com's application form. This form has only 3 steps to complete:
First, go to this link to fill in the questionnaire and choose your processing time.
Second, double-check the spelling and the details of your information, and continue with payment.
Third, attach the scanned copy of your passport and others documents if needed before sending the application form.
After that, you can simply click on 'submit' to finish. Or you can click on 'add applicant' to add more people to the online form.
Keep in mind that completing iVisa.com's online form won't take you more than 15 minutes.
Reach out to one of iVisa.com's agents if you want to get personal attention.
What countries do accept the ETIAS?
The Italy ETIAS for citizens of Taiwan can be used in countries that belong to the Schengen area. In other words, you can use it not only in Italy but in other important areas too. Just remember that if you want to visit other EU countries that aren't part of the Schengen Zone, then you'll probably have to apply for another travel document like a visa.
The Citizens of Taiwan can enter all 26 Schengen member states by having only one single ETIAS form. This means that you can leave Italy and enter the other nations by having your ETIAS.
For example, the Italy ETIAS for Citizens of Taiwan can be used in neighboring countries like France, Switzerland, Greece and even Spain.
How safe is it to use iVisa.com's platform?
We can guarantee that it is totally safe to use iVisa.com's application form because this company has a reliable team and top-notch software that prevents unauthorized access to the database. iVisa.com's system will always keep your information safe. You can check out our reviews with more than 20,000 positive comments about our service to confirm.
Where can I get more information about this document?
If you still have questions about this document, then you can reach out to iVisa.com's customer center, which is available 24/7 via chat online. You can also check iVisa.com's blog site if you prefer to read more FAQs.
Forget about tedious and time-consuming paperwork with iVisa.com! Apply for the Italy ETIAS for citizens of Taiwan today!